Marasco, Thurtle Receive President's Award
April 20, 2021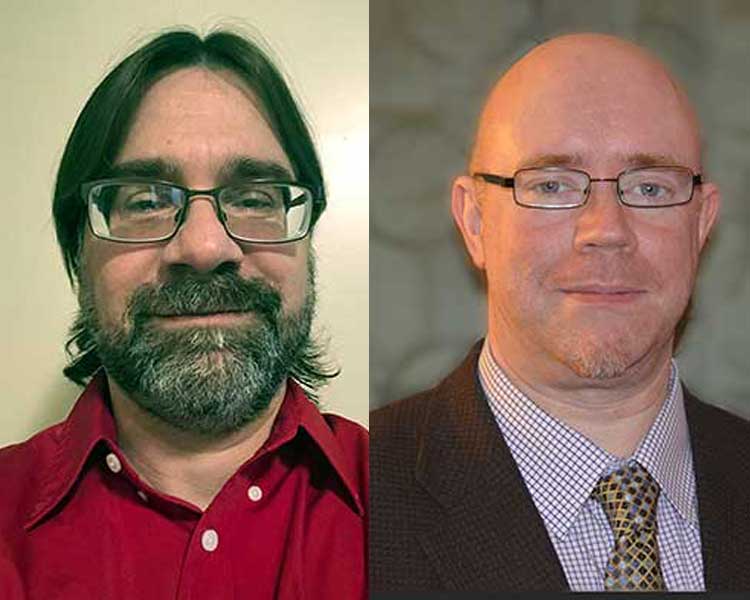 MIDDLETOWN, N.Y. – SUNY Orange President Dr. Kristine Young announced on Monday (April 19) the presentation of her annual President's Awards to sociology professor Vincent Marasco and Chris Thurtle, assistant director of communications for new media.
Marasco, concluding his 10th year at the College, received the President's Award for Excellence in Teaching while Thurtle, in his 11th year as a member of the communications staff, was given the President's Award for Professional Excellence. The pair were honored by Young during Monday's monthly Assembly meeting of the College's Shared Governance enterprise.
"Vinnie and Chris showcase the very best that SUNY Orange has to offer," Young said. "Vinnie is the epitome of a community college faculty member. He is student-centered, cares deeply about his students' academic success and brings a contagious energy to his classroom, regardless of whether he's teaching in-person or remotely. He adapts his teaching style to the students he has in class each semester, and they know he will make himself accessible to them outside of class, virtually around the clock, in the event they need help.
"Chris has ably served our communications department in so many ways. He is our expert on social media and digital marketing matters, and assures that our website effectively communicates our messaging to all who visit us online," Young added. "He is instrumental in our internal and external digital communications strategies, and I was most impressed with his many contributions that allowed us to quickly pivot from an in-person to virtual Commencement ceremony last year, allowing us to recognize our Class of 2020 graduates in a most professional way."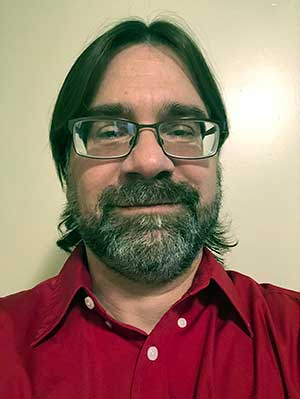 Marasco first joined the SUNY Orange faculty as an adjunct instructor in the Behavioral Sciences Department in 2011 before being hired to a full-time tenure track faculty position in 2013. He was promoted to assistant professor in 2017. He has taught in-person, and/or distance learning, sections of the following courses: Introduction to Sociology, Social Problems, Social Inequality, The Family, and Race, Ethnicity, and Society, as well as a variety of Honors Program seminars.
He has been active within the College community, serving as a faculty representative on shared governance committees and both hosting and attending a variety of professional development and educational workshops for students and employees. Marasco has been an on-campus leader in the adoption of online educational resources (OERs), readily available free or low-cost academic books and resources for students. Prior to the pandemic, he was among those SUNY Orange faculty discussing and implementing instructional design elements to facilitate more effective digital resources for online teaching and learning.
He has served as an advisor for several student clubs, including helping students create, from scratch, a Sociology Club. He is a member of the Honors Program Advisory Board and has served as a mentor for Honors students as they conducted research for their required capstone project. Several of his mentees have presented their research at the annual Beacon Conference, a regional conference for community college students in the Northeast, and this past Spring one of his students presented her capstone research at the Northeast Regional Honors Council's annual conference.
Marasco earned a pair of associate's degrees in liberal arts from Dutchess Community College as well as bachelor's and master's degrees in sociology from SUNY New Paltz.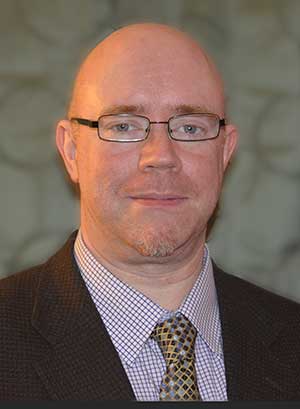 Thurtle is in his 11th year as assistant director of communications for new media. He oversees the College's website and social media platforms, and coordinates SUNY Orange's digital marketing strategies and campaigns. He also helps coordinate live and taped streaming events and provides digital and video production expertise to the staff. He was instrumental in the College's recent successful redesign of its website, and last Spring spearheaded the production of a virtual Commencement ceremony made necessary by the COVID-19 pandemic.
He works collaboratively with all corners of the College community to support internal and external communications efforts on several digital platforms, student recruitment and admissions programming, and social media outreach. He serves as a member of the Executive Committee of SUNY Orange's shared governance structure and is chair of the internal Information Technology Advisory Group. He teaches psychology courses as an adjunct professor and has mentored Honors Program students during their capstone research projects.
Thurtle acquired his bachelor's degree in combined studies (psychology and information systems) from Leicester University in England and his master's degree in psychology from Marist College.