Anthony Scalia Earns Excellence in Transfer Services Award
June 15, 2021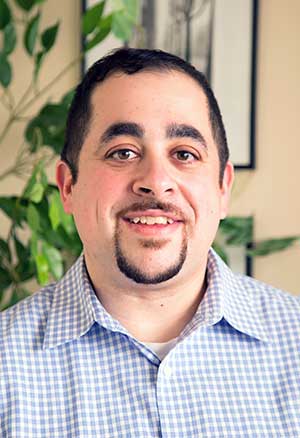 MIDDLETOWN, N.Y. – Anthony Scalia, an academic advisor and retention specialist at SUNY Orange, has been presented with the 2021 Excellence in Transfer Services Award through New York State Transfer & Articulation Association (NYSTAA).
The NYSTAA Award for Excellence in Transfer Services, introduced in 2019, recognizes NYSTAA individual and institutional members who have done outstanding work in supporting transfer students within the State of New York. It recognizes those individuals or teams who support student achievement through innovative program development and/or individual student advocacy and service.
In notifying Scalia of his award, the NYSTAA wrote, "Thank you for all your continued support for Transfer programming. Even through a trying year, SUNY Orange was able to provide a robust slate of virtual programming and opportunities to assist students in exploring and learning more about where they can go after SUNY Orange."
"Anthony is so deserving of this award," said Gerianne Brusati, vice president for student services at SUNY Orange. "He takes great pride in keeping students aware of transfer opportunities, bringing representatives from local and regional four-year institutions to our campuses, and building relationships with transfer institutions that benefit our SUNY Orange students. Even in this COVID year, Anthony worked to create virtual opportunities to engage with our transfer partners, and we heard from those reps that they appreciate his work and recognize the effort he puts in to create quality experiences for all who attend our events, whether they are virtual or in-person."
Scalia has spent 15 years as a member of the academic advising staff, and has coordinated the College's transfer advising program for the past eight years. In addition to advising students on how best to remain on track with their academic progress, Scalia has greatly enhanced students' access to information related to transferring to a four-year college or university. Pre-pandemic, he expanded the College's Fall Transfer Fair to both campuses and managed the more than 80 college representatives who typically attended. During the pandemic, he developed and hosted an array of individual and group virtual transfer sessions to keep transfer communications ongoing between SUNY Orange students and transfer representatives.
He greatly expanded the Transfer Advisor-in-Residence program prior to March 2020 and maintained virtual programming throughout the pandemic. Scalia, who won the SUNY Orange President's Award for Professional Excellence in 2019, also has taught a variety of classes, including Career Planning and College Success Seminar. He holds a master's degree from Long Island University and a bachelor's degree from SUNY Oswego.