Spring 2021 Semester Dean's List Announced
July 5, 2021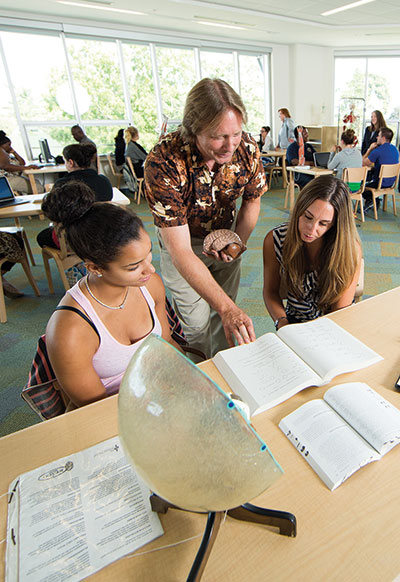 MIDDLETOWN, N.Y. -- SUNY Orange's Dean's List for the 2021 Spring semester, as announced recently by College president Dr. Kristine Young, includes 661 full- and part-time students hailing from all parts of the Hudson Valley, as well as New York City, New Jersey and Pennsylvania, who demonstrated outstanding performance in the classroom this past Spring.
The Dean's List is comprised of those full-time students not on academic probation who achieved at least a 3.33 grade point average (GPA) over the course of the semester, as well as all part-time students who maintained at least a 3.33 GPA while completing their most recent full-time equivalent semester (considered to be 12 combined credits over the course of two or more semesters) during the Fall.
Those students on the Dean's List from New York State hailed from the following counties: Orange, Dutchess, New York, Putnam, Rockland, Saratoga, Sullivan, Ulster and Westchester.
Following is the list of Dean's List students, broken down by county and city for New York State residents and separated by state and city for out-of-state residents.
SUNY Orange Dean's List (Spring 2021)
NEW YORK STATE
ORANGE COUNTY
Campbell Hall: Jimmy R. Deleon, Francesco S. DeMaio, Olivia I. Demaio, Alexandra Digati, Gabriella G. Fini, Samantha M. Frisbee, Isabella A. Kaloz, Karla M. Lau, John Michael T. Mazzani, Alec J. Mccormack, Martina Regenauer
Central Valley: Tyler D. Miller
Chester: Sean C. Carway, Raquel De Aquino-Henning, Joshua D. Delgado, Ann N. Descovich, Makayla S. Feldman, Jomary Fernandez, Zuria C. Freeman, Rebecca L. Hambrick, Daniel T. Hechinger, Daniel G. Hynes, Kathryn A. Manizza, Jennifer Medina, Beatrice Osei Kwanin, Linda Osei Owusu, Daniel M. Rodriguez, Yanira L. Salguero, Connor A. Sartori, Denise E. Seperac, Faith M. Wilson, Isabella R. Zayas
Circleville: Kassidy Slover, Page E. Slover
Cornwall: Orion Arnold, Lissette M. Benjamin, James H. Byrne, Caitlin M. Denman, Brendan M. Dineen, Jenny M. Fiore, Gillian Gaboff, Egzona Gjonbalaj, Joseph M. Maddalena, Andrew C. Sackmann, Kaylee C. Sanchez
Cornwall-on-Hudson: Jessica Bartul, Kayla M. Beckvermit, Julia Bengyak, Audrey K. Eremin, Ryan R. Ruiz, Bridget M. Wickiser
Cuddebackville: Alexander C. Brandenburg
Florida: Christopher P. Beattie, Diana Caro, Hsiu L. Chen, Michele A. Coleman, Michael T. DiRenzo, Christine F. Karen, Amanda N. LaFratta, Felissa Lulkin, Margaret Mary Misciagna, Samantha A. Mooney, Sarah Salthouse, Jade A. Vinas
Fort Montgomery: Meghan Cleary, Jessica L. Curran Gross
Goshen: Brenda Alvarez, Jehan Z. Beg, Arianna L. Bermudez, Tara A. Danilak, Jeffery Davis, Mollie Doran, Alessia L. Fidanza, Carly Glasse, Susan A. Griffin, Jessica R. Hendricks, Tatyanna L. Irizarry, Katerina M. Kadas, Morgan A. Knapp, Noah R. LaBarge, Michael A. Lam, Isabella M. Leva, Giancarlo Martire, Leah C. Nemec, Aidan P. O'Riordan, Georgios C. Pavlidis, Angelina R. Schiaffo, Jessica T. Serna, Brianna K. Thompson, Tatum R. Tinkler, Mariola Vecaj, Amanda Wells, Lauren M. Williamson
Greenwood Lake: Sarah F. Benitez, Anthony J. Desjardin, Emily Henderson, Juliet A. Hennessy, Tristan D. O'Regan
Harriman: Liam D. Deboer, Faith M. Noonan
Highland Mills: Alyssa Caruso, Vincent J. Ferrarelli, Cameron M. Growney, Briana L. Kearney, Destenie E. Lafontant, Erik K. Nelson, Kira J. Pedicini, Gloriel Perez, Steven E. Schechtel, Brandon Scott
Howells: Daniel P. DoBridge
Huguenot: Isabelle S. Henry
Maybrook: Jacob D. Benoist, Camron D. Davidson, Sabrina M. Edwards, Jordan A. Giagiakos, Sebastian Langa, Melissa M. Scotto, Jeryl J. Tollerson
Middletown: Dessy Acevedo, Joelvis Alcantara, Alia D. Ali, Mustafa Ali, Jason N. Aller, Sobha Bajaj, Tiara A. Barry, Ruoying Bian, Kiara Birmingham, Torin J. Brevoort, Danielle J. Burns, Stephanie M. Cabrera, Kenneth A. Campbell, Lauren Carpenter, Krystal M. Carrasquillo, Hannah C. Cerezo, John M. Chiriguaya, Mikayla M. Clark, Adam R. Conklin, Kayla M. Conklin, Francesca M. Cottone, Alexa N. Covais, Samantha G. Crawford, Orande Daring, Audett M. Dawson, Deshara L. Delvalle, Alessandra M. DeStefano, Francesca M. DiBernardo, Samanta Dominquez Gallardo, Emily K. Doty, Nicholas Dziewiecki, Kyle R. Eilert, Faustina Elia, Alexandra J. Farrait, Luigi J. Fratto, Eryn G. Fritzsch, Siobhan G. Galloway, Chelsea M. Goris, Alexandra L. Greve, Franceli Hernandez, Daniel C. Howard, Joseph A. Howard, Olivia D. Hustins, Kevin M. Hyppolite, Jovan N. Itzab, Trenton M. Joachim, Alexis Johnson, Autumn Johnson, Nicholas J. Kanan, Liam D. Kirwan, Harris J. Kumer, Jemima D. Laplante, Shannel Lebron, Melissa A. Leiter, Ashley Majewicz, Michael Maraldo, Micahla T. Marner, Patricia K. Marquina, Brian A. Matthews, Emily L. Mclean, Salvatore S. Mecca, Carol A. Medrano, Letys Mejia, Carlie N. Meland, Ethan J. Miller, Peachlynn Morales Scott, Tachett A. Morrison, Itayi M. Ndiamba, Desiree Nesbitt, Rebeca Nieto Zamora, Shaun P. Nugent, Tatyana M. Ocasio, Todd A. Olavarria York, Brian M. Ombui, Ledwin E. Oviedo, Jr., Katelyn Palermo, Justin Payne, Isis F. Perez, Dylan R. Perry, Nicolette Pierre, Taylor D. Pitman, Liana K. Ramirez, Juan Ramirez Reyes, Dana M. Reeves, Florence E. Ruckdeschel, Antinea D. Sanchez, Serenity A. Santana, Chanel Scott, Arianna V. Sicilia, Chitra Singh, Lovedeep Singh, Michael C. Slapp, Deshoneti Smith, Ruilian Song, Rachel M. Terracino, Marinna R. Tironi, Nastassja Tranquille, Irzana Usic, Charles N. Vazquez, Erika L. Vellenga, Mia J. Vizcaino, Christopher R. Warren, Toni Shay T. Watson, Fatimatul Zahra
Monroe: Mario D. Aviles, Jamel C. Bankos, Jared R. Butler, Leslie Cruz, Zachary T. Cruz, Brendan P. Cunniffe, Michael A. DeAquino, Emma M. Dempsey, Masiel Espinal, Yosif Girgis, Danielle R. Gonzalez-Wu, Vincent J. Grasso, Lynsey Grover, Simcha Klein, Rodney W. Nichols, Jr., Jeremiah K. Pagan, Brooke M. Quick Small, Martha R. Rodriguez, Natalia N. Romero, Christine Staley, Kristine A. Ulmschneider
Montgomery: Brenna Cooney, Ashlyn S. Deegan, Lucca Dobson, Brendan D. Dooley, III, Megan G. Harkins, Brent A. Hoeffner, Madison L. Kresge, Jonathan A. Lichtenfeld, Cheryl M. McGuire, Joseph C. McNutt, Stacy Miller, Kellie-Ann Mulick, Duyen M. Nguyen, Sydney E. Palenik, Paige A. Papapietro, Delyssa A. Roman, Devony Roman, Katherine Santiago, Samantha N. Soto, Devin L. Stolz, Ashley N. Wesolowski, Mercedes A. Wilson
New Hampton: Gabriela M. Bogran Palma, Ryan J. Demarse, Sean P. Janes, Farjana Jui, Jason P. Kalfakis, Neil Ngo, Nicole L. Palmer, Hunter T. Reymaniak, Jessica L. Thomas, Jenna R. Vasquez
New Windsor: Sara E. Agrinsoni, Mandie L. Bedetti, Meghan H. Benitez, Blair A. Brunni, Sarah Caoili, Enrique Cardoso-Najera, Cristofer Cardoza, Kiara Carrion, Andrew M. Carter, Vincent N. Cassisi, Stacey L. Conklin, Brandley Delgado, Samantha D. D'souza, Ian O. Engenito, Viviana A. Garcia, Sofia I. Haughey, Andrew J. Hennessy, Chardon R. Jackson, Sophia H. Laiso, Kelly A. Lofaro, Joseph M. Lynch, Avery Maldonado, Elizabeth S. Manderson, Matthew K. McCormack, Alicia F. Morse, Stephanie J. Pacheco, Nina I. Padilla, Enrique L. Perez, III, Vanessa A. Perez, Anthony M. Petro, Steven Ponesse, Derryn-Ryan Rodriguez, Gabriella C. Rodriguez, Nicole L. Skurchak, Jazlynn E. Sotelo, Gabriella A. Texeira, Aender A. Thomaz, Jonathan F. Tineo, Kayla M. Vazquez, Marsha A. Walker, Laura M. Waller, Sandra T. Williams
Newburgh: Adam Albanese, Teslie L. Andrade, Bryana E. Andreu, Chekira Clark, Winnie M. Creary, Alexa M. Crudele, Yudit D. Cruz, Michelle Cuervo, Hailey B. Damms, Justin G. Donaldson, Kayla P. Drew, Chelsea E. Dunderdale, Garrett E. Eckert, Amaia I. Eyo, Gabrielle N. Figueroa, Tomas Flores, Jr., Caitlyn L. Freeman, Selina Garcia-Espinosa, Yanitzy A. Giron, Veronica M. Gonzalez Sangervasio, Christina M. Gravel, Paul L. Hall, Jr., Cindy Hernandez, Jillian B. Jude, James P. Kaster, Tara M. Kinsley, Ryan J. Kras, Iliana L. Lopez, Joann M. Lopez, Jocelyn C. Lopez, Melanny Y. Lopez, Rudy Martinez, Tonique M. Mason, Isabel B. Medina, Miryam A. Medina Benitez, Jasmin Miranda, Juan J. Molina Castaneda, Nashema C. Moodie Douglas, Asucena Moreno, Megan K. Newman, Katelyn M. Pastena, Kevin Portillo, Maleek P. Powell, Chelsea Pryce, Alec L. Pureco, Jasmine Ramirez, Christy D. Renteria Vidal, Elisa Reyes, Briar R. Rightmeyer, Jailene S. Rivera, Alyssa J. Rodriguez, Danna Ruiz, Arturo Sanchez, Fatima Sanchez, Christopher Sandoval, Jennifer F. Schmidt, Marcy L. Selsey, Helly Shah, Kesha J. Shah, John F. Speckenbach, Lauren E. Stellitano, Tashawna B. Stewart, William L. Stewart, Nelson Suarez, Allyson Thurston, Kenneth D. Tiffer, Samantha V. Valentin, Ashley A. Vanhouten, Frederick A. Watson, Pareece M. Wilson
Otisville: Diane M. Coppola, Justyna Costa, Summer Glasgow, Logan M. Heilfurth, Edward J. Mangione, Niko J. Stefano, Chang Hong He
Pine Bush: Christiana Acton, Jenna N. Bardin, Laura L. Blaney, Santo Bucolo, Richard Carozza, Meaghan Conboy, Danielle J. Finochiaro, Kaitlyn R. Flannery, Christine Ford-Huebsch, Margaret Healion, James Lawless, Jordan R. Luis, Tasha M. Moakley, John Morin, Emma Olivet, Trevor M. Osmer, Courtney A. Pekusic, Jennifer L. Reitano, Branden J. Rivera, Gabrielle S. Saez, Haylee M. Scandell, Ava E. Schultz, Chelsea H. Shaw, Jacob H. Smith, Alexis J. Trojahn
Port Jervis: Marcia A. Cal, Delani Ennis, Nikaiya J. Godlevsky, Brianna M. Gowans, Raylynn J. Hicks, Emily N. Hoffman, Spencer O. Hughes, Alyssa Jury, Alexis M. Kowalczyk, Zakary Lake, Maria D. Lopez-Mayen, Erika J. Miller, Samantha L. Morejon, Allysse H. Newhauser, Joyce Pinonui, Amy M. Senkiew, Diana N. Slane, Marissa Taliercio, Jerika J. Waycie, Josie A. Wilson, Rongxia Xia
Rock Tavern: Ariana F. Cartagena, Rosemarie Giarraputo, Melina A. Peguero-Gonzalez, Jillian R. Sanner, Toni L. Tudor, Emily E. Wangenstein
Salisbury Mills: Amanda G. Beccalori, Sophia N. Foley, Amanda C. Moran
Slate Hill: Jason A. Ferrante, Lindsey M. Higbie, Tareek J. Lewis
Sparrow Bush: Kaitlyn A. Yennie
Sugar Loaf: Colleen Dixon, Alexandra Gorlachov, Caitlyn M. Higgins, Chloe M. Jamieson, Dallas E. Pevny, Zachary Streichert
Thompson Ridge: Giulianna Rojas
Unionville: Lauren E. Armand, Stephen Reiver
Walden: Stephanie Cedeno, Andrew Chomyn, Cali M. Cortesi, Rebecca R. Cummings, Nicolette A. Dilapi, John F. Dolan, Jenna A. Dooley, Jacqueline E. Foley, Jared E. Garcia, Richard Hammer, Kyla M. Lastowski, Matthew Mazurowski, Megan McKeon, Colin P. McNeely, Molly K. O'Hare, Jaden T. Penney, Helen N. Poche, Quaci P. Reid, Daniela R. Rich, Chase M. Toth, Myles J. Townsend, Charlotte Washington, Holly J. Wetzel, Haebin Yoo
Warwick: Jenna M. Balsamello, Danielle A. Barbour, Jankarlos Beato, Carolina W. Berlingieri, Kayla I. Burgoa, Nicole M. Castellano, Andrew J. Di Fiore, Gianna Dreizler, Brianna K. Fodera, Liam M. Fomin, Natalie Gerena, Mia Hicks, Hannah E. Horowitz, Dara S. Jonkoski, Raul Martinez, Jr., Jaymen McCaskill, Benjamin M. McFarland, Patrick V. Meyer, Amanda M. Miller, Caitlin Montgomery, Jennifer K. Powers, Ryan C. Richards, Meghan C. Ridolfo, Haylee M. Rivera, Giovanni Scotti, Connor J. Shea, Owen M. Slevin, Noah R. Velez, Kimberly Vizcaino
Washingtonville: Katelynn Acevedo, Roshana A. Anderson, Angela N. Arpa, Jesse A. Barringer, Erin Breslin, Amanda E. Brosnan, Richard Calore, Jr., Noah C. Cruz, Andrea J. D'Orazio, Kristine M. Falsetta, Barbara Hall, Renata M. Kopacz, Jessica L. Larocca, Marcello R. Laudato, Alfred E. Mann, III, Kevon A. Mathelier, Veronica M. Piranio, Alexandra B. Rosario, Haley Sabino, Ellen G. Shea, Megan C. Vanatta, Michael J. Vecchiarello
West Point: Jakob A. Baumgartner, Brianna M. Pfennig, Nirmaliz I. Torres
Westbrookville: Elijah T. Bontrager
Westtown: David J. Borek, Domingo S. Christian, III, Patricia A. Donohue, Stephen J. Dore, Jenna M. Drake, Alexandra L. Higgins, Jessica M. Mattera, Sean F. McKeon, Joseph A. Misasi, Meaghan E. Ryan, Nikki L. Steinmann, Karen M. Telgheder Fogarty
DUTCHESS COUNTY
Beacon: Jackie L. Cimmino, Alicia Gonzalez, Brittney A. Weiss
Fishkill: Alicia N. Garcia, Ashley J. Roberts
Hopewell Junction: Nicholas D. Segarra
Hyde Park: Shane Denizard
Pleasant Valley: Gina Aviles
Poughkeepsie: Kenny Francis, Raina LeBron, Nicole McNamara, Kimberly A. Roman, Alfredo B. San Jose, Jr., Josephine Sinishtaj
Wappingers Falls: Lori J. Morris, Ryan Santangelo, Lauren G. Secore, James R. Splendido, Scott M. Splendido, Melanie Valdes
NEW YORK COUNTY
New York: Lauren L. Crawford, Timothy D. Mulford
PUTNAM COUNTY
Brewster: Carly E. Beach
Carmel: Alyce Bilello
Garrison: Janeris T. Lucca
ROCKLAND COUNTY
Airmont: Juliette E. Peck
Sloatsburg: Daniel McQuillan
Spring Valley: Mauseline Gaussin
SARATOGA COUNTY
Stillwater: Jennifer A. Acevedo, Rebecca S. Acevedo
SULLIVAN COUNTY
Bloomingburg: Ian M. Barth, Erin M. Brophy, Eva I. Canete, Brena M. Charles, Caitlin Chasen, Matthew D. Conde, Ashley A. Corriveau, Allison M. Demetres, Kavita V. Elana, Rebecca R. Hybbeneth, Makenna K. Lesinski, Brendon R. Millard, Sierra N. Soto, Amber F. Walker, Gillian F. Zambrano
Glen Spey: Jissela Labuda, Jaylin R. Ocasio
Grahamsville: Sarah Villanueva
Highland Lake: Jennifer M. Smith, Dakota Finck
Hurleyville: Kylie M. Flynn
Jeffersonville: Arieon R. Frazier
Liberty: Rancelli M. Burdier, Lauren R. Irwin, Mylynda S. Ortiz
Monticello: Brythanie Despagne, Brianna Richardson, Max N. Wolbeck
Rock Hill: Janacia S. James, Taylor A. Kargauer
Woodridge: Sarah F. Accarino, Katlyn E. Du Bose, Edita R. Lulanaj, Brittany M. Pennell
Wurtsboro: Hayley Burdi, Morgan A. Mansueto, Tiffany A. Mendoza, Leah Nusbaum
ULSTER COUNTY
Gardiner: Aimee Grant, Mary R. Lastowski
Kerhonkson: Ashley L. Pomeroy
Marlboro: Ryan P. Vitagliano, Mikaela R. Wisneski
Milton: Jessica A. Alberg
Napanoch: Lenica Bruce
New Paltz: Amanda N. Carscadden
Spring Glen: Caleb A. Budd
Wallkill: Cynthia Bermudez, Kaitlyn J. Coates, Diana M. DiChiara, Jazzmine Flores, Heather M. Foose, Jessica Iorlano, Claire S. Langston, Kailee E. LoSavio, Kylie A. LoSavio, Gabriella A. Marafioti, Vincent G. Marvulli, Rachel A. McManus, Sara N. McManus, Kathleen A. Olley, Carli D. Plate, Adam J. Quinn, Richard J. Reed, Luciano L. Santiago, Syniya Stephenson, Fatima L. Torres, Kayla A. Turner, Charles D. Whitehouse
WESTCHESTER COUNTY
North Salem: Raquel L. Stone
Peekskill: Holly D. Fay
Rifton: Corinne L. Barth
OUT OF STATE
NEW JERSEY
Sandyston: Brianne T. Pontus
Sussex: Jaimie E. Kocher
PENNSYLVANIA
Dingmans Ferry: Joan E. Tuzzolo
Lords Valley: Maritza Jahn
Milford: Jamie Hockenberry
Total Dean's List Students for Spring 2021: 661