Kira Pedicini Sworn In as Student Trustee
September 23, 2021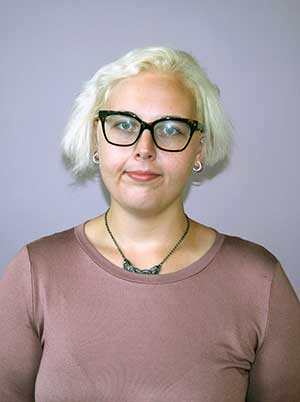 MIDDLETOWN, N.Y. – Kira Pedicini, a business administration student from Highland Mills, has been elected to serve as the Student Trustee to the Orange County Community College (SUNY Orange) Board of Trustees for the 2021-22 academic year.
Pedicini was administered her oath of office Wednesday evening (Sept. 22) during the Board's initial meeting of the year. She will represent the College's nearly 4,000 students at Board meetings and other College events.
Presently serving as a member of the Student Senate and president of the student Business Club, Pedicini was named to the College's Dean's List this past Spring and is a member of the College's chapter of Phi Theta Kappa, the national honor society for students at two-year colleges and universities. She is a member of the Parent's Club and the Sexuality and Gender Alliance (SAGA) Club, and is participating in the SUNY Orange "I am a Leader" program. She is enrolled in the College's Collegiate Science and Technology Entry Program (CSTEP) and is in the TRiO program. She is a recipient of the Annette A. Wahlem Memorial Scholarship.
A proud mother of two sons, Pedicini spent more than 12 years in the hospitality sector. Prior to arriving at SUNY Orange, she'd earned a Culinary Arts Certificate from Orange-Ulster BOCES and graduated from Cornwall High School. She has completed the Boy Scouts of America's National Youth Leadership Training program, was a vice president and then president of a Venture Scouts crew, has volunteered with a local Girl Scout troop, and was a religious education teacher.
Her term will conclude at the Board's June 2022 meeting.