P-TECH Program Featured on Barron's Website
November 2, 2021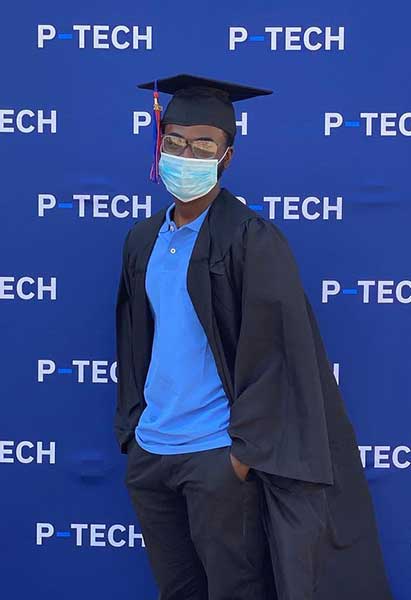 State University of New York (SUNY) Trustee Stan Litow penned an opinion piece, highlighting the significant role that community colleges play in the educational and economic vitality of the regions they serve, that appeared today (Nov. 2) on the Barron's website.
Litow outlines the importance of community colleges with regard to workforce development, employee upskilling, access to affordable and local higher education, and degree attainment.
Addressing the fact that free community college has been removed from the reconciliation package currently in negotiations in Washington, D.C., Litow used SUNY Orange's P-TECH collaboration with the Newburgh Enlarged City School District and IBM as an example of a creative program that paves pathways for graduates to both advanced degrees and meaningful jobs.
He highlights the story of Jahaira Cruz, who graduated from SUNY Orange with a degree in cyber security and is pursuing her bachelor's degree at SUNY New Paltz while also working in the Human Resources office at IBM.
Photo caption: A 2021 P-TECH graduate