Murphy, Illobre Receive NYCCT Awards
November 8, 2021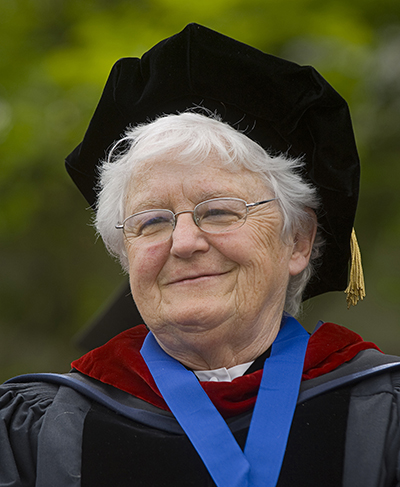 MIDDLETOWN, N.Y. – Recently retired SUNY Orange Trustee Sister Margaret "Peggy" Murphy and SUNY Orange Foundation Board member Nicholas Illobre each received prestigious awards from the New York Community College Trustees (NYCCT) at the organization's annual awards dinner Friday evening (Nov. 5) in Albany, N.Y.
Murphy (left), a 15-year member of the College's Board of Trustees who retired from her post in May, was feted with the Anne Bushnell Memorial Award for Special Achievement. The Bushnell Award is the highest accolade that NYCCT awards to a trustee. It recognizes extraordinary leadership and achievement to the trustee's local college or the community college system. Meanwhile Illobre, a 1971 graduate of SUNY Orange and longtime Foundation Board member, received the Distinguished Alumni Award for Civic Contribution.
During her tenure, Murphy held many leadership roles with the Board, including serving as secretary for seven of her 15 years (from 2006-07 to 2009-10, and again from 2011-12 to 2013-14) and as vice chair for the two-year period from 2014 to 2016. She was also a member and chair of nearly every Board committee at some point during her service to the College.
Murphy was unanimously nominated by the SUNY Orange Board of Trustees in September for the Donald M. Mawhinny Jr. Trustee Leadership Award but the NYCCT Awards Committee chose to present her instead with the Bushnell Award. Murphy's nomination stated, in part, "As a longtime educator herself, Sister Peggy has always understood how higher education can shape lives and foster success. Throughout her tenure as a SUNY Orange Trustee, she was a student-centered leader and a compassionate advocate for both the College and its students."
Murphy, recently retired as a professor of religious studies at Mount Saint Mary College, earned her bachelor's degree in education from St. John's University and her master's degree in pastoral counseling from Iona College. She also completed a Master of Clinical Social Work degree from Yeshiva University and a Doctorate of Ministry from Drew University. She has received the Orange County Woman of Achievement Award, the Dr. Martin Luther King, Jr. Civil Rights Award and the New York State Senate Woman of Distinction Award. Murphy was heavily invested in her community, volunteering with many groups and organizations in efforts to improve the lives of her friends, neighbors and strangers.
Illobre (right) has been a member of the SUNY Orange Foundation Board of Directors since 1998. He spent two years as Board chair and continues to serve on the Executive Committee and as chair of the Board Development and Human Resources committees. In addition, his list of civic and community service over the years is both lengthy and impressive.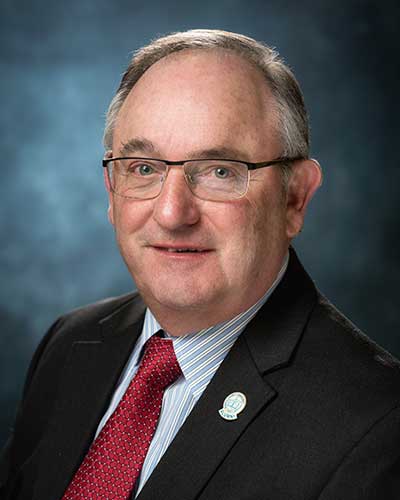 His nomination packet included the following, "Nick has been a pillar of community leadership in Orange County for decades. His kindness, his candor and his incredible experience in the field of Human Resources has made him a much sought-after board member. The list of the many organizations Nick has given his time to speaks volumes about his commitment to his community. He offers his wisdom and advice with warmth and unwavering honesty. He is inevitably the rock, the voice of reason and the shining example of what it means to be a great board member."
Illobre, who received the College's inaugural Distinguished Alumni Award in 1988, was president and CEO of KnappQuest HR Inc., until he retired in 2013. He retired from Orange and Rockland Utilities in 2008, where he had risen to the role of director of human resources. With previous experience in healthcare and manufacturing, Illobre is well-versed in a cross-section of industries. He is a longtime member and former president of the Mid-Hudson Valley Chapter of the Society for Human Resources, which recognized him as Human Resources Professional of the Year in 2001.
Over the years, Illobre has contributed his time and talents to the following organizations: Inspire, Orange County Chamber of Commerce, Civil Service Commission, American Cancer Society, St. Thomas Aquinas College, BOCES, Orange County Community College Alumni Association, Hospice of Orange and Sullivan Counties, Catholic Charities and Cornell Cooperative Extension, among many others. He is also a volunteer firefighter and a trustee of his community fire department.