Newburgh Campus Community Day Planned for Dec. 4
November 12, 2021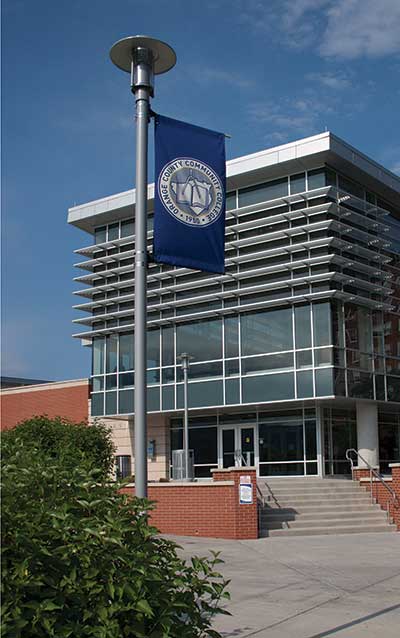 NEWBURGH, N.Y. – SUNY Orange is inviting residents of the greater Newburgh area to a Community Day event from 10 a.m. to Noon on Saturday, Dec. 4 in the Great Room of Kaplan Hall on the College's Newburgh campus.
Counselors from the College's Admissions Office will be joined by representatives from various student services offices, Continuing and Professional Education (CAPE) and the Newburgh Lab School to share information about programs that support a student's academic experience. Visitors will have the opportunity to learn about admissions and enrollment processes, how to capitalize on available financial aid, the benefits for those who qualify for the Educational Opportunity Program (EOP) and other wraparound services for students.
In addition to 40 degree and certificate programs, SUNY Orange offers non-credit credentialling and enrichment courses via CAPE, and operates the Lab School as a daycare facility for the children of students, employees and members of the general community.
For more information, contact the Admissions Office at (845) 341-4030 or at apply@sunyorange.edu. To register, go to https://sunyorange-uga.edu.185r.net/survey/?id=113.
Additionally, this Fall, the College is offering in-person information sessions and campus tours, as well as virtual information sessions and one-on-one meetings with an Admissions counselor. High school students can also speak with their guidance offices to see when SUNY Orange representatives may be making virtual or in-person connections with their school.