PTA graduates achieve 93% first-time licensure pass rates in 2021
November 9, 2021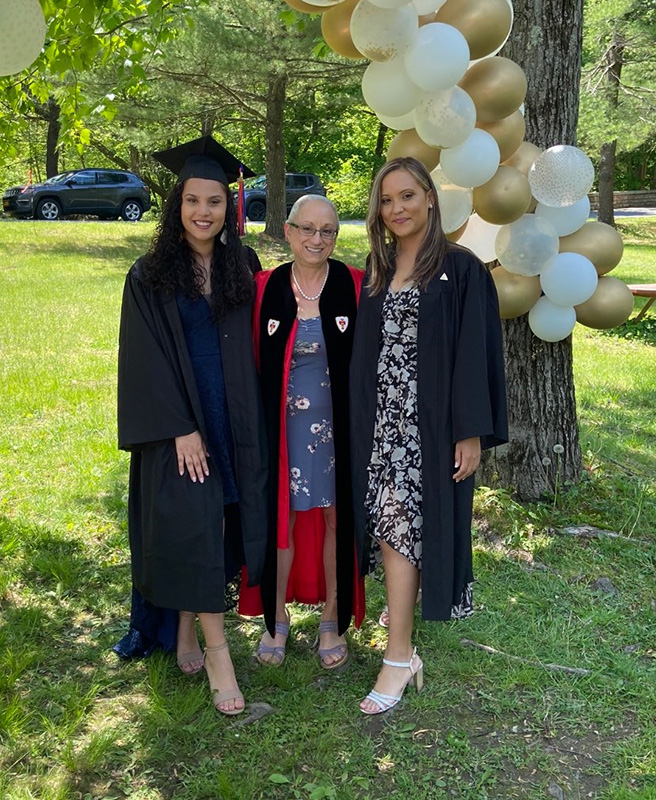 The SUNY Orange Physical Therapist Assistant graduates from the Class of 2021 recently sat for their licensure exams administered by the Federation of State Boards of Physical Therapy, and achieved a first-time pass rate of 93.3%.
The FSBPT tracks annual percentages of students from each graduation year who pass their exams the first time they sit for them, as well as the overall percentage of each class year who ultimately pass.
From SUNY Orange's recent class of 15 PTA students, 14 of those students who sat for their licensure exams passed on their first try.
The Physical Therapist Assistant Program accredited by the Commission on Accreditation in Physical Therapy Education (CAPTE), and offers students both the academic knowledge and clinical skills to become certified/licensed Physical Therapist Assistants (PTA).
A PTA works with, and under the direction and supervision of, a physical therapist who plans the patient care program; a PTA then helps to carry out this program. Duties of a PTA include monitoring of vital signs, lifting of patients and equipment, training of patients in therapeutic exercises and activities of daily living, wound care, use of whirlpool and electrical stimulation during treatment procedures, application of heat and cold modalities, patient and family education, wheelchair activities, use of walkers and crutches, and canes, assisting the physical therapist in performing patient assessments and complex treatment procedures.
PTA Department Chair Maria Harjes was delighted at the latest results. "It's wonderful news, we have exceeded our first-time pass rate from 2020. I think this speaks to both the determination of our students, and the flexibility and perseverance of our faculty, to continue to provide a high-quality education while still dealing with the restrictions of the ongoing pandemic."
Harjes also noted that two more of the program's 2020 graduates recently received licensure, improving the Class of 2020's ultimate pass rate to 93.8% (15 of 16).
To learn more about the Physical Therapist Assistant degree, please visit the Physical Therapist Assistant website. To apply to the PTA degree program, please visit the Health Professions Admissions website, call (845) 341-4030, or email apply@sunyorange.edu.