Fall 2021 Dean's List Announced
February 22, 2022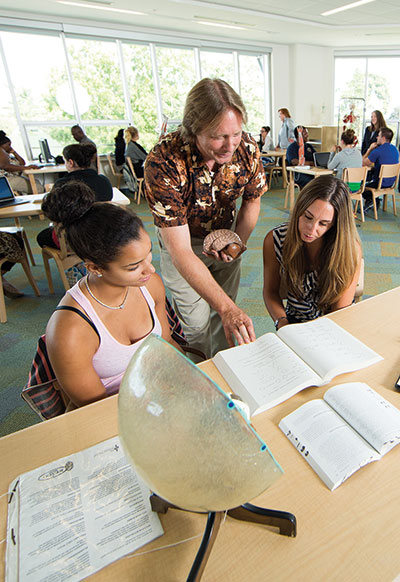 MIDDLETOWN, N.Y. -- SUNY Orange's Dean's List for the 2021 Fall semester, as announced recently by College president Dr. Kristine Young, includes 658 full- and part-time students hailing from all parts of the Hudson Valley, as well as New York, New Jersey, Pennsylvania, Florida and Iowa, who demonstrated outstanding performance in the classroom this past Fall.
The Dean's List is comprised of those full-time students not on academic probation who achieved at least a 3.33 grade point average (GPA) over the course of the semester, as well as all part-time students who maintained at least a 3.33 GPA while completing their most recent full-time equivalent semester (considered to be 12 combined credits over the course of two or more semesters) during the Fall.
Those students on the Dean's List from New York State hailed from the following counties: Orange, Albany, Bronx, Broome, Columbia, Dutchess, Orleans, Putnam, Rockland, Suffolk, Sullivan, Ulster and Westchester.
Following is the list of Dean's List students, broken down by county and city for New York State residents and separated by state and city for out-of-state residents.
SUNY Orange Dean's List (Fall 2021)
NEW YORK STATE
ORANGE COUNTY
Campbell Hall: Isabella A. Kaloz, Ashley W. Lau, Brynn M. Masker, Paige O'Connor, Kenneth M. O'Neill, Lauren E. Sileo, Daniel W. Smith
Chester: Alicia C. Abbate, Ekhine Avalos Colin, Raquel De Aquino-Henning, Katia J. Delgado, Dylan M. Dwyer, Makayla S. Feldman, Giuliana Fini, Christopher Flynn, Jr., Zuria C. Freeman, Erin J. Freyer, Sabrina E. Giler, Brandon M. Goodwin, Daniel T. Hechinger, Anthony S. Lukan, Karen McLaughlin, Timothy D. Mulford, Carlos A. Naranjo, Michael T. Pungello, Connor A. Sartori, Heather E. Schafer, Zachary Silverman, Rebecca Welsh, Faith M. Wilson
Central Valley: Myles August, Antonio C. Gonzalez, Tyler D. Miller, Joseph N. Pilato
Cornwall: Caitlin M. Denman, Brendan M. Dineen, Egzona Gjonbalaj, Alanna T. Malone, Spencer P. Richmond, Samantha R. Rivera, Andrew C. Sackmann,
Cuddebackville: Steven M. Brinkman Jr.
Florida: Christopher P. Beattie, Michele A. Coleman, Noelle E. Conde, Katelyn J. Finnerty, Felissa Lulkin, Margaret Mary Misciagna, Jessica Niewojt, Antonina Oliveri, Alexa T. Roach, Sarah Salthouse
Fort Montgomery: Meghan Cleary
Goshen: Loraine T. Aldave, Jehan Z. Beg, Stephanie Castaneda-Hernandez, Casey J. Dailey, Liam Degan, Selina M. Dziewic, Carly Glasse, Ryan Gurda, Jessica R. Hendricks, Katerina M. Kadas, Ryosuke Kameyama, Morgan A. Knapp, Noah R. LaBarge, Isabella M. Leva, Olivia G. Martinez, Raquel Martinez, Grace C. Millett, Peter M. Morgano, Leah C. Nemec, Kevin S. Palma, Georgios C. Pavlidis, Mohammed O. Saleh, Tatum R. Tinkler, Joshua A. Torres
Greenwood Lake: Mariah P. Dulgerian, Sameer El-Rifai, Emily Henderson, Angelina Olsen, Sean O'Regan, Tristan D. O'Regan, Jenny A. Ott
Harriman: Karen N. Aryee, Joanna K. Janik, Austin MacNamara, Cindy Zapata
Highland Falls: Britney A. Brito
Highland Mills: Daneyda E. Bermeo, Kiera Jordan, Deszeria T. Melville-Gorzo, Kira J. Pedicini, Steven E. Schechtel, Sierra C. Schmidt, Jaimie M. White
Huguenot: Isabelle S. Henry, Nicholas A. Vermeulen
Maybrook: Jacob D. Benoist, Madeline R. Bensetler, Ariana L. Carroll, Camron D. Davidson, John J. Detoro, III, Sabrina M. Edwards, Erin M. Feeney, Paige M. Magliola, Melissa M. Scotto, Jeryl J. Tollerson
Middletown: Zachary S. Abraham, Robert M. Albertson, Joelvis Alcantara, Alia D. Ali, Jason N. Aller, Anthony M. Arredondo, Kenyetta S. Barney, Joshua Beneche, Torin J. Brevoort, Grady J. Brunelle, Jacquelyn Buono, Regina L. Burns, Stephanie M. Cabrera, Guytano G. Carillo Lockwood, Keanu S. Carmona, Krystal M. Carrasquillo, Hannah C. Cerezo, Megan J. Cesca, John M. Chiriguaya, Domingo S. Christian, III, Adam R. Conklin, Valerie A. Coronado, Adriana Cortes, Alexa N. Covais, Melissa E. Coyle, Anna S. Crane, Giacomo R. Decker, Joseph S. DeGennaro, Melvin R. Diaz, Emily K. Doty, Stiviyan Y. Dragiev, Madison P. Duncan, Krystian A. Duverne, Brittany R. Easterday, Karyl W. Easton, Jr, Princess Angelica Mae Elbo, Faustina Elia, Rashan Elliott, Yasmeen A. Elrefaei, Alexandra J. Farrait, Alexander Fiedler, Andrew Fox, Kristina M. Friedrichs, Eryn G. Fritzsch, Ian Garcia, Natalia L. Geiger, Brianna Gonzalez, Pamela A. Gonzalez, Chelsea M. Goris, Austin J. Gray, Alexis S. Greaves, Cameron K. Green, Alexandra L. Greve, Lidia I. Guzman Cortes, Aidan Z. Hackman, Franceli Hernandez, Miguel Z. Hernandez Chacon, Maria P. Herrera, Angelica T. Holder, Jenna Holt, Ashley Huerta, Katherine L. Idrovo, Jovan N. Itzab, Christine Ji, Cassandra L. Jones, Shaionda Z. Jones, Liam D. Kirwan, Estella M. Lafollette, Thomas R. Leo, Amanda S. Lewis, Tamara M. Linton, Huan Liu, Kristina M. Mangano, Micahla T. Marner, David M. Maroni, Teddi S. Matthews, Connor J. McClintock, Morgan A. Melendez, William Mendoza, III, Taylor Meurer, Victoria R. Migliori, Margherita S. Minagro, Charli A. Mita, Faith C. Moore, Ana Morales, Christian S. Morgan, Taffi D. Morris, Peter Nguyen, Colin B. Nugent, Tatyana M. Ocasio, Veida C. Ortiz, Andrew A. Perez, Tristan D. Pilat, Angela B. Pistoia, Adriana M. Pratti, Sami Predmore, Salvador S. Quiles, Nevaeh A. Ramirez, Elizabeth Ramos, Arianna M. Rivera, Devontae O. Robinson, James C. Robinson, Jennifer Rojas, Giacomo J. Ruckdeschel, Marielle Napoleon St Fleur, Jovensky Saint-Hilaire, Karyme Salcedo, Ashley N. Schiaffo, Kristine A. Scibelli, Elise M. Scott, Gerardo Siena, Cheyanne C. Simpson, Michael C. Slapp, Kyle Smith, Ruilian Song, Adam E. Thorenz, Irzana Usic, Kaitlyn S. Van Dalen, Erika L. Vellenga, Daniel Victoria, Cody R. Walters, Ronit Weisbaum, Kylan M. White, Fatimatul Zahra
Monroe: Jade J. Andrew, Olivia J. Assade, Rachel Bacher, Kristina Beezer, Devin Benavides, Jared R. Butler, Jacob A. Colon, Lissette A. Conklin, Clarissa K. Cruz, Stephanie DeNoia, Eliza K. Doles, Michelle L. Graff, Allyson M. Holguin-Vargas, Simcha Klein, Hannah R. Lugo, Latrell M. Lyons, Morgan S. Malecki, Rosa A. Matamoros Valle, Nicholas J. Morello, Rodney W. Nichols, Jr., Jeremiah K. Pagan, Daniel T. Quinones, Cecilia N. Reyes, Brandon F. Rodriguez, Natalia N. Romero, Ilianabell Ruiz, Franky Soto, Jr., Eric H. Suzzan, Laura F. Tirinato, Brian M. VanDunk, Joanna L. Wojtkielewicz
Montgomery: Christopher P. Babcock, Madison M. Daidone, Lucca Dobson, Megan G. Harkins, Brendan P. Jennings, Emily M. MacNamara, Abigail M. Martinez, Cheryl M. McGuire, Tyler A. Muyet, Sydney E. Palenik, Paige A. Papapietro, Alix H. Rick, Giulia Satriano, Nicole L. Sposato, Devin L. Stolz, Kylie P. Thompson
Mountainville: Ryan C. Krafft
New Hampton: Jessica A. Crumm, Ryan J. Demarse, Farjana Jui, Kyle E. Killenberger, Kelly C. Loyd, Yaritza Ortiz, Nicole L. Palmer, Rebecca Pierce, Hunter T. Reymaniak, Katharine A. Ruppert, Jessica L. Thomas, Jannah H. Uppal
New Windsor: Sara E. Agrinsoni, Celian Aracena, Francisco J. Bautista, III, Emily I. Berean, Enrique Cardoso-Najera, Michael R. Colarte, Samantha L. Crosbie, Stephen A. Davis, Allan C. Drage, Courtney F. Eichner, Jermaic A. Fuentes, Nicolas A. Galeas, Viviana A. Garcia, Angelina R. Gazzillo, Sofia I. Haughey, Angelica Hernandez, Leslie I. Manzanares, Ishmael Michel, Alicia F. Morse, Patrick R. Murphy, Natalie R. Norris, Kevin P. O'Brien, Brielle A. Pereira, Mariah K. Rivera, Derryn-Ryan Rodriguez, Justin E. Smalls, Lyanne M. Tunnell, Vincent G. Vance, III, Kayla M. Vazquez, Maylegn J. Villegas, Michael J. Wason, Margaret E. Welling, Kiara A. White
Newburgh: Wyle A. Alattry, Annie C. Alvarez, Teslie L. Andrade, Cristina Aponte, Chloe A. Barbera, Nicholas A. Barile, Jr, Justen Betcher, Elise P. Bielat, Marie Bowen, Emily A. Brueckner, Shanice S. Burns, Jessica Cardoso, Laura M. Case, Annemarie R. Coleman, Winnie M. Creary, Nathan G. Crennan, Leonard Cuellar, Kyle A. Detoro, Erin Dumoulin, Garrett E. Eckert, Amina S. Edmond, Amirah M. Edmond, Latoya L. Evans, Tyrone Farmer, Chris Flores Fuentes, Caitlyn L. Freeman, Kayla V. Gabriele, Yanitzy A. Giron, Kevin Gomez, Alleyah A. Gutierrez, Andrew J. Hennessy, Jamie Jackson, Madison Jasso, Isabella L. Kavallaris, Gavin J. Kissinger, Ryan J. Kras, Mitchell G. Levy, Ainsley S. Llivichuzhca, Eduardo Maceda, Jaden R. Mckelvie, Cindy Mejia, Pilar I. Mera, Mackenzie R. Merli, Adriana E. Monkaddem, Jessica T. Ortega, Frank A. Perugino, Mario Pineda, Vincent E. Pladdys, Kevin Portillo, Maleek P. Powell, Jasmine Ramirez, Karla Reyes, Jalen M. Ricks, Briar R. Rightmeyer, Kimberly K. Rodriguez, Danna Ruiz, Alexa P. Sarlo, Anna E. Schorno, Helly Shah, John F. Speckenbach, Ashley A. Vanhouten, Pareece M. Wilson, Keila I. Castellanos
Otisville: Mason A. Casella, Logan M. Heilfurth, Hope E. Malocsay, Kaitlyn Schofield, Shannon Seymour, Peter G. Warnick, Chang Hong He
Pine Bush: Elizabeth A. Alfalla, Brooke H. Allspach, Alysha A. Ambrosino, Maria J. Anzelino, Alexis Ayres, Emmah A. Ayuko, Chloe M. Bavolar, Claire K. Bavolar, Laura L. Blaney, Santo Bucolo, Richard Carozza, Sarena D. Corkey, Michael S. D'Alessandro, Danielle J. Finochiaro, Kaitlyn R. Flannery, Christine Ford-Huebsch, Mariateresa Gutierrez, Margaret Healion, Dimitri V. Lamancusa-Lemus, Jordan R. Luis, Emilie A. Lustyik, Tasha M. Moakley, Kiarra M. Navarro, Emma Olivet, Haylee M. Scandell, Chelsea H. Shaw
Port Jervis: Christopher J. Chapman, Jr, Alyson Conklin, Matthew J. Conklin, Emily Dugdale, Delani Ennis, Daniela J. Garcia, Joanna Garcia, Ninasimone A. Graves, Elizabeth K. Gregory, Emily N. Hoffman, Sarah E. Hoffman, Janessa S. Jenkins, Christopher C. Kielczewski, Lindsey R. McCoy, Yariadna R. Mieszkuc, Samantha L. Morejon, Allysse H. Newhauser, Julia M. Rivera, Nichol M. Sobolewski, Derek L. Somerville, Ashley Trujillo-Castillo, Lindsey M. VanTuyl, Rongxia Xia, Joseph M. Zampino, John C. Zapata, II
Rock Tavern: Johnathan R. Eaton, Angelo J. Feola, Brendyn E. Marrero, Melina A. Peguero-Gonzalez, Michael L. Ramnauth, Shawn E. Sanner, Toni L. Tudor
Salisbury Mills: Rita Lyon, Tanya M. O'Rourke, Anastasiya Tsaruk
Slate Hill: Josephine V. DiNardo, Lindsey M. Higbie, Tareek J. Lewis, Mychal S. Petti
Sparrow Bush: Dylan J. Little
Sterling Forest: Kristi L. McCarthy
Sugar Loaf: Chloe M. Jamieson, Daniel J. Mannino, Dallas E. Pevny
Unionville: Natasha Nicholas, Hunter C. Rodriguez, David M. Wilkinson
Walden: Emmanuel I. Atuana, Ethan A. Bown, Rebecca R. Cummings, Melissa A. DiMartino, Celia-Ann Dye, Jada Gibbs,Richard Hammer, Daniel J. Hofmann, Lauren Lacy, Gabriella Z. Mendelowski, Lindsey E. Mills, Chase M. Toth, Diamilette Vazquez, Kiersten Webster, Haebin Yoo
Warwick: Ava L. Al-Sawah, Brian Brown, McKayla A. Brown, Kayla I. Burgoa, Nicholas Caban, Madriana Candelario, Franklin C. Cervone Richards, Sofia I. Correa, Riley Dunleavy, Maximilian P. Feragola, Brianna K. Fodera, Melissa E. Hebel, Maxwell T. Hranitz, Nicholas B. Jackson, Brilee E. Jaeckel, Rachel E. Kisty, Hannah D. Machingo, Haiden F. Masefield, Benjamin M. McFarland, Amanda M. Miller, Nicole Montalvo, Nicole Y. Murroni, Sarah E. Myruski, Cameron Pennings, Haylee M. Rivera, Kayla T. Rosin, Matthew R. Santiago, Emily Schaffer, Tyler R. Schmidlin, Emma I. Schuller, Lauren H. Scott, Brianna L. Turk, Lynn Vanadio
Washingtonville: Jonathan G. Bowes, Erin Breslin, Ramon A. Enriquez-Sendra, Barbara Hall, Raymond J. Jones, Marcello R. Laudato, Ariana Mehmeti, Nerelly Rodriguez, Alexandra B. Rosario, Nya R. Sanchez, Nolan J. Sheeran, Justin T. Toscani
West Point: Jakob A. Baumgartner, Brianna M. Pfennig, Nirmaliz I. Torres
Westtown: Laurie Atiste, Frances N. Bonfiglio, Rebecca A. Daucher, Patricia A. Donohue, Alexander W. Garcia, Finnian Maguire, Ariana M. Marquez, Thomas J. Mazany, Jadon A. McClinsey, Liam J. McClinsey, Heather L. Molander, Skylar E. Pepe, Meaghan E. Ryan, Dylan S. Smernaos, Karen M. Telgheder Fogarty, Sophia A. Yacenko Devens
ALBANY COUNTY
Albany: Tina Brown
BRONX COUNTY
Bronx: Mylynda S. Ortiz
BROOME COUNTY
Endwell: Maria L. Salazar
COLUMBIA COUNTY
Hudson: Caitlin E. O'Brien
DUTCHESS COUNTY
Amenia: Ryley S. Buononato
Beacon: Seraphine Amann, Jennifer Bosco, Krishna D. Collins, Brett A. DeNicolais, Kira Lynne McDermott, Brianna E. Virtuoso
Fishkill: Karlie L. Diaz del Valle
Hopewell Junction: Claire Iocco
Lagrangeville: Nicole LaMantia
Pleasant Valley: Amanda D. Powers
Poughkeepsie: Jordan A. Cantatore, Anna R. Kenny, Nicole McNamara, Kimberly A. Mignogno
Poughquaq: Lindsey E. Foito
Wappingers Falls: Rodney H. Phaire, Sr, Britney Rosa, James R. Splendido, Scott M. Splendido, Anastacia M. Switzer, Alexis R. Wilde
ORLEANS COUNTY
Medina: Jack Rutkowski
PUTNAM COUNTY
Carmel: Katherine Dwyer
Garrison: Janeris T. Lucca
Patterson: Mayra Correa
ROCKLAND COUNTY
Airmont: Julia Rothenberg
Congers: Caleb L. Buckley
Garnerville: Athena V. Lombardo
Nyack: Victoria Taylor
Stony Point: Minerva Barrera, Jeanette M. Callan
SUFFOLK COUNTY
Deer Park: Joshua Hoepelman
SULLIVAN COUNTY
Bloomingburg: Danielle Blackwell, Eva I. Canete, Kayla M. Consolo, Sheila B. Finn, Makenna K. Lesinski, Sierra N. Soto, Gillian F. Zambrano
Burlingham: Kara J. Zwart
Glen Spey: Colleen F. Donnelly, Faith M. Mangiameli, Gavin B. McAfee, Jaylin R. Ocasio,Angelina L. Rivera
Glen Wilde: Teisha C. Haff
Highland Lake: Jennifer M. Smith
Hurleyville: Randa Moustafa
Jeffersonville: Arieon R. Frazier, Hunter E. Mall
Monticello: Karl G. Schmidt
Neversink: Ashley M. Gulla
Parksville: Joel C. Dasch
Rock Hill: Joseph L. Ulaj
Woodridge: Brittany M. Pennell, Diana Prokopenko
Wurtsboro: Janelle M. Caraballo
ULSTER COUNTY
Boiceville: Selina E. Guendel
Ellenville: Breana N. Dechon, Michael J. Walsh
Gardiner: Samantha N. Ahern
Highland: Lea Picchianti, Brittany A. Siegel, Adriana D. Vasquez
Kerhonkson: Ashley L. Pomeroy
Marlboro: Mark D. Crisci, Cynthia E. Hernandez, Kaylee C. Sanchez, Dori Schiavone
Napanoch: Monica F. Smith
New Paltz: Amanda N. Carscadden, Asha-Marie Morgan
Port Ewen: Aubrey R. Flick
Rifton: Corinne L. Barth
Saugerties: Johannah J. Hilferty
Wallkill: Nicole O. Asomonye, Cynthia Bermudez, Joanne M. Carnero, Anthony R. D'Alessandro, Diana M. DiChiara, Taylor E. Forshee, Claire S. Langston, Paula K. Lewis, Jessica L. Massimilla, Morgan L. McManus, Sara N. McManus, Molly K. O'Hare, Corey J. Reischer, Gabriella N. Romero, Francis E. Saguilan, Anna Smith, Fatima L. Torres, Amanda D. Williams
WESTCHESTER COUNTY
Cortlandt Manor: Mia Frank
White Plains: Isaiah Banks
OUT OF STATE
FLORIDA
Holly Hill: Madison M. McGee
IOWA
Newton: Beau Plumb
NEW JERSEY
Hawthorne: Janna Mouchtakova
Sandyston: Brianne T. Pontus
West Milford: Zachary R. Foster
PENNSYLVANIA
Dingmans Ferry: Joan E. Tuzzolo
Hawley: Victoria-Lynn M. Plaza
Matamoras: Michaela D. Cox
Milford: Shaheena Diba, Gavin P. Munro, Isabella R. Tejeda
Total Dean's List students: 658