SUNY Orange Educational Opportunity Program Featured on News 12 Hudson Valley
March 11, 2022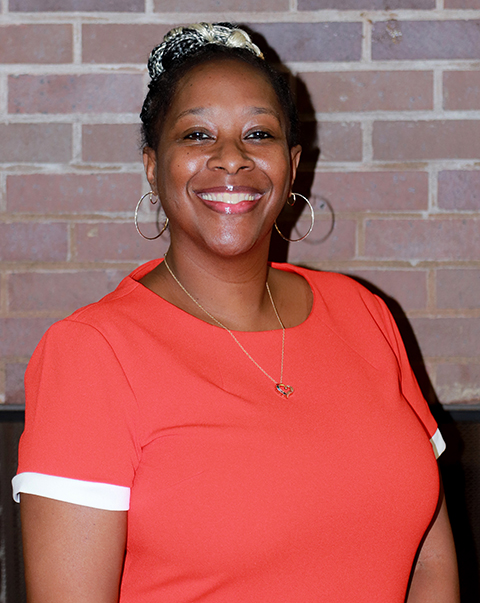 Success coach Sharisse Smith discusses EOP Program at the College
SUNY Orange Educational Opportunity Program (EOP) success coach, Sharisse Smith, was recently featured on News 12 Hudson Valley as part of the station's month-long celebration of Black History Month.
Smith, who is also an adjunct English lecturer, discussed the important role that EOP plays in helping largely economically disadvantaged, at-risk students – many of whom are the first in their family to attend college – navigate the path to successfully completing their degree programs.
"If they're the first, many don't know all the things that need to happen for them to graduate," said Smith. "So they need someone to guide them through that process."
As an EOP success coach, Smith works closely with EOP and non-EOP students regarding course selection; adjustment to college life; financial aid follow-up; basic personal counseling related to self-awareness, personal growth, and peer relationships; and career investigation. She discussed with News 12 how the program has helped countless SUNY Orange students graduate, and how she hopes to continue changing young lives in the years to come.
"Their success is our success," she said.
Smith began her role in the SUNY Orange EOP office in 2018 and joined the College's faculty as an adjunct English instructor teaching Freshman English 1 and Writing for the Media in 2021.
Prior to SUNY Orange, she held various roles at Tacoma (Wash.) Community College, Riverside (Calif.) Community College District, Moreno Valley Campus, Cal Poly Pomona (Calif.), Citrus Community College (Calif.) Pasadena Community College (Calif.) Joint Base Lewis McCord, Army/Air Force Base Washington, and the United States Military Academy.
Smith is an accomplished author whose personal essays and opinion pieces have been published in The New York Times, Ebony, Essence, The Washington Post, Yahoo, Salon, DAME Magazine, ELLE, Men's Journal, Insider, Parents Magazine, The Los Angeles Review and other print and online publications. Part of her life story is featured in an off Broadway play, Not Someone Like Me and some of her essays have broadcast on NPR. She was also a contributor to Not That Bad Anthology (Harper Collins 2018), a New York Times bestselling book.
The Educational Opportunity Program (EOP) is designed to improve access and retention of historically low-income and educationally disadvantaged students. These students have the potential and demonstrate the motivation to perform satisfactorily at the college level, but might benefit from additional support and assistance to realize their fullest potential. The EOP program is a vehicle to increase access and support for SUNY Orange students in an effort to maximize academic success, degree completion, and transfer assistance.