Student-Athlete Continues Family's Path at SUNY Orange
March 11, 2022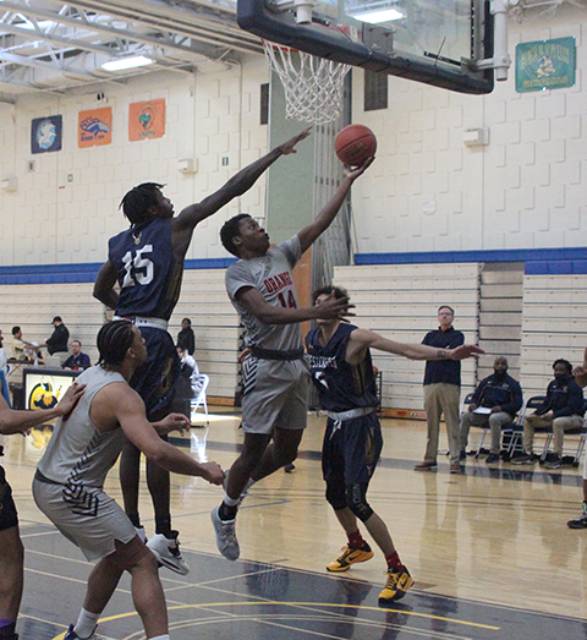 Men's Basketball Player Follows Brother and Cousin in Pursuit of His Degree
As Tim Linton prepared to graduate from high school, the Pine Bush senior hoped to extend his successful basketball career to the college level. Although he had received some interest from two- and four-year colleges, no school or program truly appealed to him … until SUNY Orange coach Tom Rickard came calling.
"I was looking to play basketball in college," said Linton. "I was looking at other colleges, but once the SUNY Orange coach contacted me, I was pretty much set on coming here."
Linton was very familiar with the College. His older brother Nathanael, and cousin Jonathan were both graduates of SUNY Orange, and excelled in the College's Honors program. In fact, in 2017, Nate had received the coveted SUNY Chancellor's Award for Student Excellence and was presented with the inaugural Northeast Regional Honors Council community college "Student of the Year" award. In 2020, just prior to the onset of the COVID pandemic, Jonathan was selected to present a research paper entitled "Heeding All Voices: Truth of a Regressing Republic" at the NRHC annual conference, which was ultimately canceled.
Both Nate and Jonathan enjoyed close connections with the SUNY Orange faculty. "My interactions with my professors, particularly my biology professors," said Jonathan, "opened opportunities for me. In fact, Dr. (Jennifer) Merriam saw that I was doing well in her classes and invited me to participate in the LSAMP (Louis Stokes Alliance for Minority Participation) program where I was able to do research at SUNY New Paltz."
"I really enjoyed learning from my professors at SUNY Orange," said Nate. "I think that my participation in the Honors program was pretty cool. I was able to travel and represent the College as I presented at various conferences."
So with his brother and cousin having such a rich, fulfilling experience at SUNY Orange, it made sense to Tim that he should pursue his degree at an academic institution that offered the opportunity to excel both in the classroom and on the court.
"I know that this is a good academic school, and I felt I could grow here," he added. "And, it felt like it was the right fit for me."
And excel he has. In his first year at SUNY Orange, Linton has been an important part of the success of the Colts' men's basketball team. His 68.1% field goal shooting average was fourth best in the nation, and he was integral to leading the Colts (19-2) to an appearance in the NJCAA Region XV Division II tournament championship. He was named second-team all-region and was also recognized with a spot on the region's All Sportsmanship Team.
When not on the court, Tim checks in regularly with Nate and Jonathan as they continue their post-SUNY Orange academic pursuits. Nate is currently studying at Syracuse College of Law after earning his bachelor's degree from Pace University, while Jonathan is finishing his bachelor's degree in biology at Stony Brook University in preparation for attending veterinary school.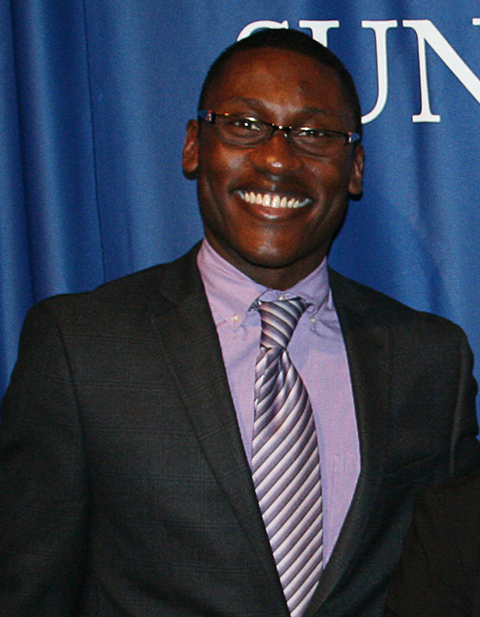 Nathanael "Nate" Linton '17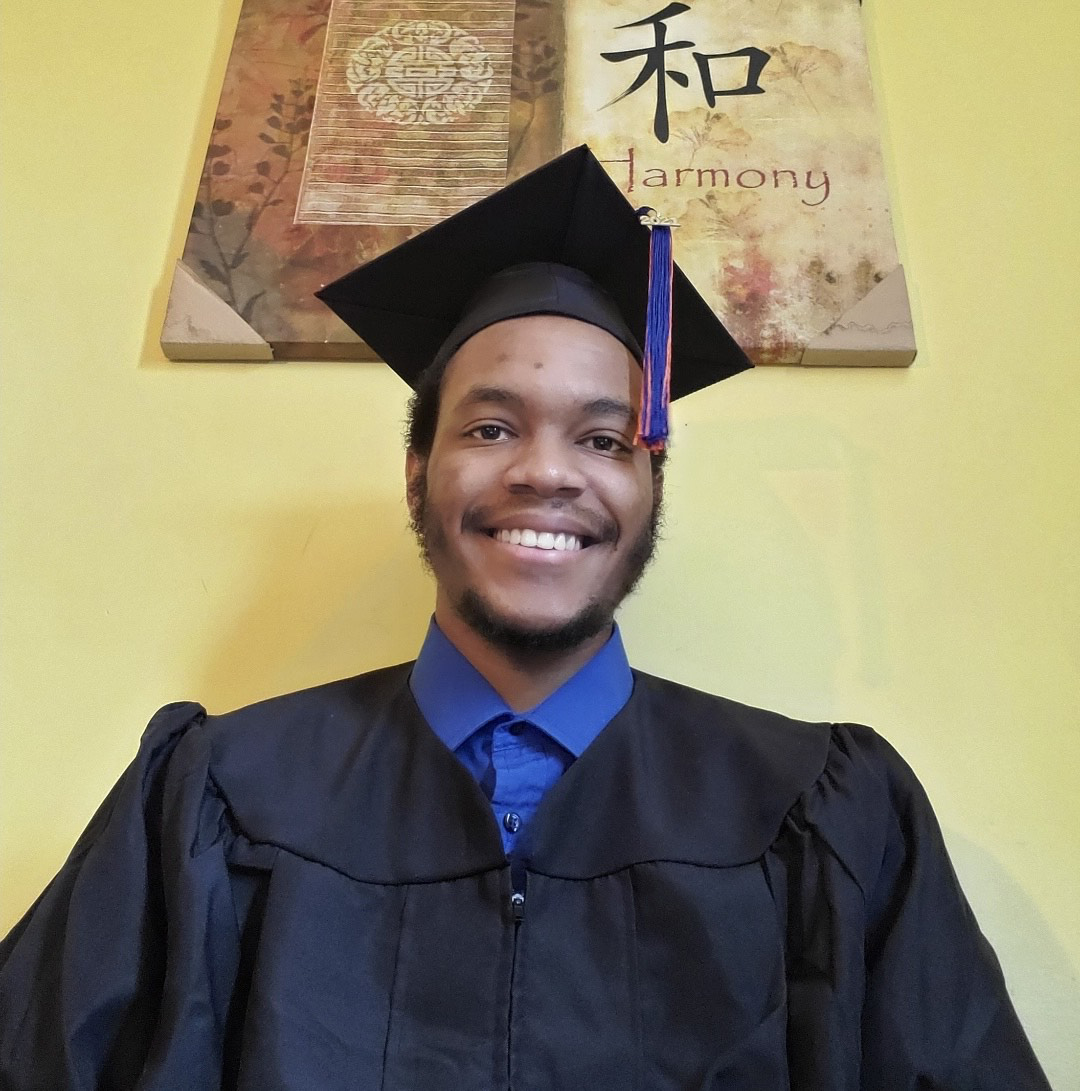 Jonathan Linton '20