Nicholas Illobre Appointed to Board of Trustees
October 20, 2022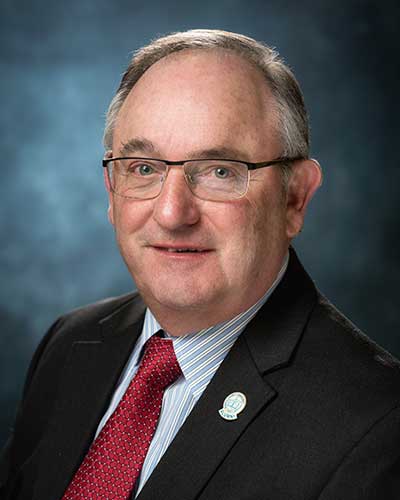 GOSHEN, N.Y. – Orange County Executive Steven M. Neuhaus announced on Thursday (Oct. 20) that Nicholas Illobre has been appointed to the SUNY Orange Board of Trustees. Illobre completed his oath of office and began his service during the Board's October meeting held on Wednesday (Oct. 19).
Illobre, a Town of Wawayanda resident, has been a member of the SUNY Orange Foundation Board of Directors since 1998. He spent two years as Board chair and continues to serve on the Executive Committee and as chair of the Board Development and Human Resources committees. In addition, his list of civic and community service over the years is both lengthy and impressive.
"Nick is well-respected by his peers throughout the County and I look forward to continuing to work with him in this role," Neuhaus said. "Working with the other Trustees, I know that Mr. Illobre will continue the tradition of excellence that we have all come to expect from SUNY Orange."
Illobre, who graduated from SUNY Orange in 1971 and received the College's inaugural Distinguished Alumni Award in 1988, was president and CEO of KnappQuest HR Inc., until he retired in 2013. He retired from Orange and Rockland Utilities in 2008, where he had risen to the role of Director of Human Resources. With previous experience in healthcare and manufacturing, Illobre is well-versed in a cross-section of industries. He is a longtime member and former president of the Mid-Hudson Valley Chapter of the Society for Human Resources, which recognized him as Human Resources Professional of the Year in 2001.
Over the years, Illobre has contributed his time and talents to the following organizations: Inspire, Orange County Chamber of Commerce, Middletown Civil Service Commission, American Cancer Society, St. Thomas Aquinas College, BOCES and the Orange County Community College Alumni Association. He is also a volunteer firefighter and an officer-at-large of his fire company in Middletown.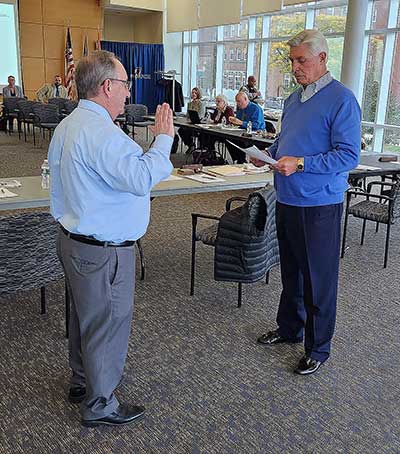 The SUNY Orange Board of Trustees is comprised of 10 members. County Executive Neuhaus and Governor Kathy Hochul appoint five and four members, respectively, and a student trustee is selected from the student body. The SUNY Orange Board of Trustees typically meets on the third Wednesday of each month throughout the year, except for its summer retreat in June. The Board does not meet in July and August.
Full terms for SUNY Orange Trustees are typically seven years. Illobre was appointed to a term that will expire on June 30, 2024.
"I look forward to working with Mr. Illobre in his new role as a member of the SUNY Orange Board of Trustees," said Dr. Kristine Young, SUNY Orange President. "I am confident his passion for the College will serve him well as a Trustee and I join the entire Board in welcoming him to this new role of service to the College. I also thank County Executive Steve Neuhaus and the Orange County Legislature for selecting, nominating, and approving Mr. Illobre to the Board."
Press release courtesy of Orange County