In Case You Missed My Recent Shout-Outs
October 28, 2019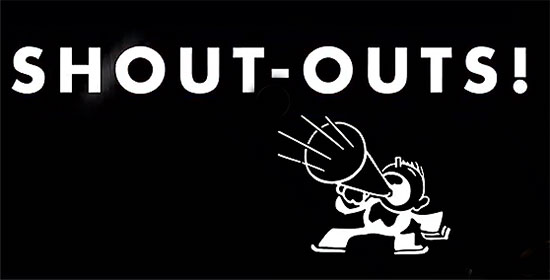 College community,
I've recently filmed and released some shout-outs recognizing the successes of our students, employees and alumni. In case you've missed any of them on the College's Facebook platform, or at the end of my college-wide video messages, a sampling (with links) is listed below.
More are in the pipeline, along with social media videos promoting our upcoming Newburgh Campus Preview Day (Nov. 8), Admissions Open House (Nov. 16) and Transfer Fair (Nov. 13).
Let's keep sharing the good news that is happening here at SUNY Orange. Feel free to use the "Ask Kris" button at left to submit your questions, comments, ideas and success stories.
Kris
Shout-Outs
Christopher Reilly (Oct. 8) / SVA Leadership
Alumni Receiving Foundation Leadership Awards (Oct. 16)
Danna Nieves Velazquez (Oct. 18) / SUNY EOP McConney Award
Chris Parker (Oct. 23, 2019) / Unsigned Only Music Competition
Women's Volleyball Team (Oct. 24) / Mid-Hudson Conference Champions
Business Department Faculty (Oct. 25) / Hudson Valley VentureFEST
---
Shout-outs to our Dental Hygiene Class of 2019, student John Marro and Honors Coordinator Elaine Torda, were tagged at the end of this video.