David Soto is Cross Country All-American
November 11, 2019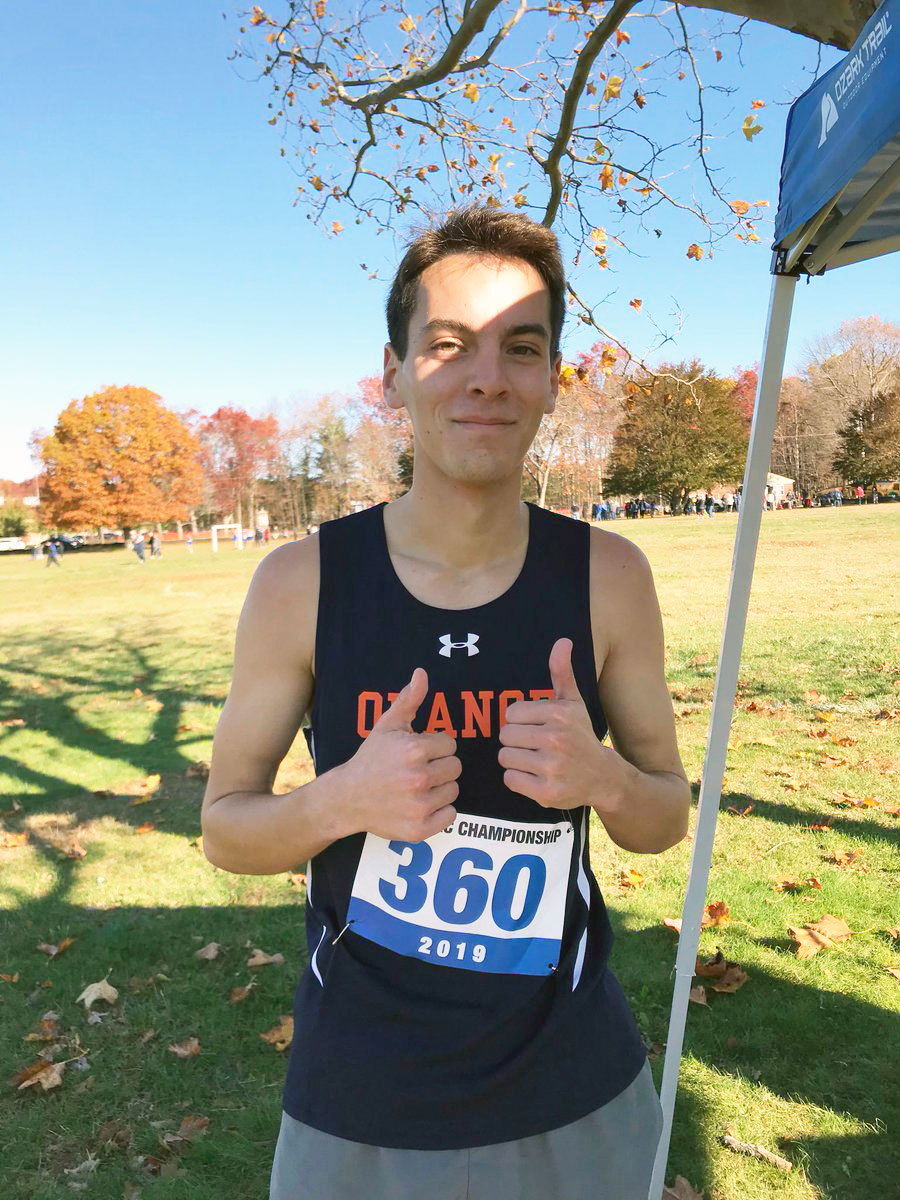 MIDDLETOWN, N.Y. – SUNY Orange's David Soto posted a 27:18.12 while covering the 8K course at Stanley Park in Westfield, Mass., en route to a 10th place finish at the National Junior College Association of America (NJCAA) Division III National Championship race on Nov. 2.
Soto's time earned him All-America status and came just one week after he earned All-Region XV accolades by finishing second in the region championship race. Soto, of Warwick, also won the Mid-Hudson Conference championship in mid-October. At the national meet, Edwin Kipainoi of St. Charles Community College paced the field in a time of 26:30.96 to win the individual title while Mineral Area College of Park Hills, Mo., captured the team title. Also on Saturday, Soto's teammate Adam St. Germain of Walkill was 86th overall in the 200-runner field with a time of 30:24.23.
In the 5K women's national championship race on the same Stanley Park Course, SUNY Orange's Michaela Frisbee, of Campbell Hall, placed 86thin a time of 26:08.02, just ahead of teammate Florence Ruckdeschel, of Middletown, who was 91st in 26:54.39.
SUNY Orange's men's and women's cross country teams enjoyed strong seasons under head coach Todd Derkacz. Frisbee became the fourth SUNY Orange Colt in a row to capture the women's Mid-Hudson Conference race while Ruckdeschel was runnerup. St. Germain was fourth in the Mid-Hudson meet and ninth in the Region XV race.
Photo caption (L-R): Michaela Frisbee, Florence Ruckdeshcel, David Soto and Adam St. Germain.