Colts' Title Hopes Dashed by Milwaukee Area Tech
March 24, 2023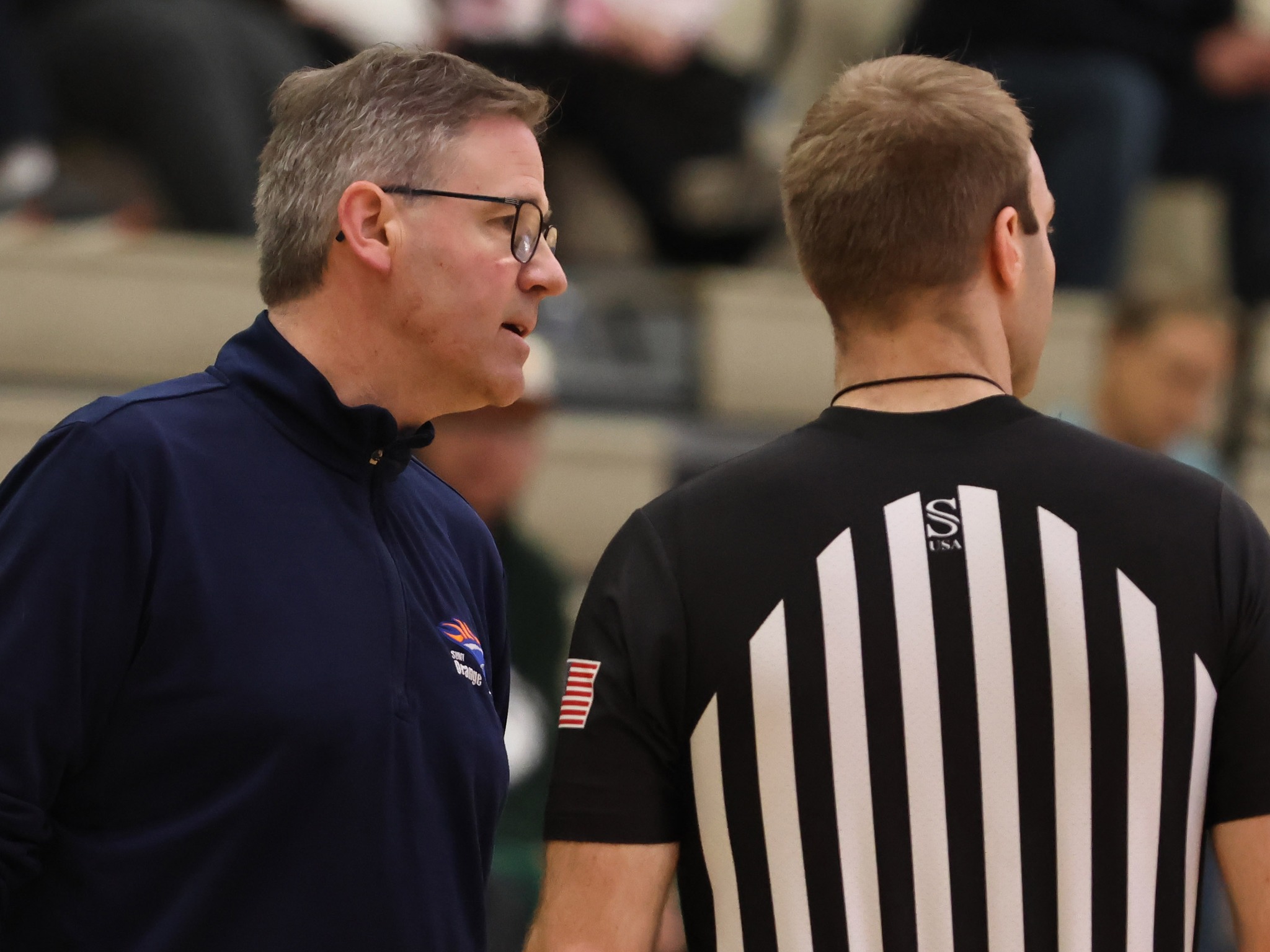 DANVILLE, Ill. – Milwaukee Area Tech's Mikale Stevenson banked in a three-pointer with 28 seconds to play, snapping a 74-74 tie and propelling the seventh-seeded Stormers to Saturday's National Junior College Athletic Association Division II championship game by virtue of a 79-76 victory over SUNY Orange Friday night in Danville, Ill.
The Stormers (31-4) will face eight-seeded Macomb in Saturday's national championship contest, scheduled for 8:30 p.m. ET while the Colts will take on host Danville Area in the Third Place Game at 6:30 p.m. ET.
Following a Romeo Aquino (Newburgh, N.Y.) bucket with 6.7 seconds to play that brought the sixth-seeded Colts to within 77-76, Stevenson hit two free throws with 3.9 seconds left for the final margin of victory as Keon Gill's (Middletown, N.Y.) half-court game-tying attempt at the buzzer was off the mark.
Mason Johnson scored 20 points and grabbed 11 rebounds to lead Milwaukee Area, while Stevenson added 16 points, five assists and five steals. Ke'Varius Taylor and Tarek Abdel kireem added 15 and 12 points, respectively. Aquino's double-double of 17 points and 10 rebounds paced the Colts, who suffered just their second loss in 33 games this season. Gill chipped in with 15 points, followed by Darius Boben (Highland Falls, N.Y.) with 12 and Kevin Stein (Chester, N.Y.) with 10.
The game featured a total of 13 ties and 14 lead changes, but ultimately Milwaukee Area prevailed in part by hitting 18 of 23 free throws while the Colts struggled at the line, making 6 of 13.
The Stormers used an 11-0 run over a span of 3:01 to turn a 54-52 deficit into the largest lead of the game at 63-54 with 8:47 to play. That surge came during a span of nearly five minutes in which SUNY Orange was unable to score. However, the Colts responded with seven consecutive points to close within 63-61 and eventually reclaimed a lead of 72-69 with 2:23 to go. From there, the Stormers closed the game by scoring 10 of the contest's final 14 points.
The first half was tightly contested throughout, with seven ties, 10 lead changes and neither team leading by more than six points. Milwaukee Area's largest lead was six points at 20-14 with 12:08 remaining and SUNY Orange's largest cushion was four points on two occasions in the half's final three minutes.
With a seventh seed challenging an eighth seed Saturday night for the national title, this year's tournament is assured to have its lowest-seeded champion since seeding was introduced to the tournament. The lowest previous seed to win the title was Phoenix College, which took the crown in 2014 as a number five seed.