Medical Laboratory Technician Alumna brings her professional expertise full circle
January 10, 2022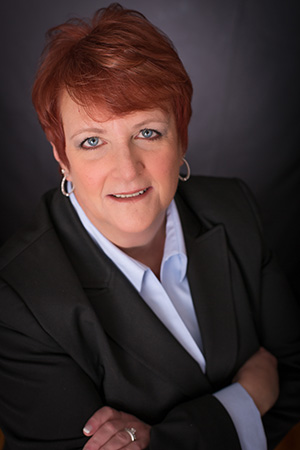 In late November, SUNY Orange Adjunct Professor Theresa Dering was named the new administrative director of laboratory services for Garnet Health. In this new role, Dering will have administrative oversight for all laboratory services for Garnet Health Medical Center and Garnet Health Medical Catskill.
Fortunately, Dering's new role will allow her to continue as an adjunct associate professor in SUNY Orange's Clinical Laboratory Sciences department, a position she has held since 1988.
"I love teaching at the College and being able to connect a profession that I love so much with new professionals that are entering the field," she said in explaining how this new position will allow her to continue sharing her professional expertise and local healthcare relationships with students. "My move to Garnet Health truly brings my career full circle and 'back home' where I have the unique opportunity to be the conduit between program graduates and their local health care system."
Dering graduated from the College's Medical Laboratory Technician program in 1981, and since then has worked at various organizations in the Hudson Valley, including as laboratory director at St. Luke's Cornwall Hospital from 1986 to 2009.
In addition to her time at St. Luke's Cornwall Hospital, she has also worked as the director of laboratory support services at Integrated Oncology Labs, senior director of clinical laboratories at Mt. Sinai, and most recently as administrative director at St. John's Riverside Hospital. She also obtained a master's degree in Health Services Management from the New School for Management and Urban Policy, and is pursuing a doctorate in Health Care Administration and Management from the University of Phoenix.
SUNY Orange's Medical Laboratory Technician degree is part of the Health Sciences and Wellness Community of degrees. To learn more about this degree, please visit the Medical Laboratory Technician degree website. https://sunyorange.edu/cls/program/index.html.
To learn more about SUNY Orange, or apply to for the upcoming Spring or Fall semesters, please visit www.sunyorange.edu/getstarted, call (845) 341-4030, or email apply@sunyorange.edu.