Dental Hygiene Alumna Earns Lifetime Achievement Award
July 6, 2022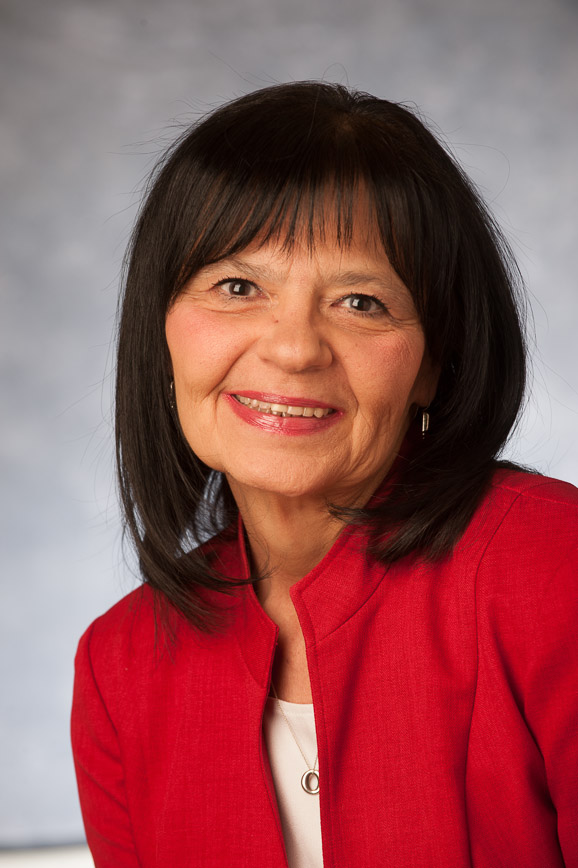 SANTA ANA, Calif. — Dimensions of Dental Hygiene, the Journal of Professional Excellence, is proud to announce Winnie Furnari, MS, RDH, FAADH, FAAFS, FADE, as the 2022 Esther Wilkins Lifetime Achievement Award recipient.
This prestigious award, which is sponsored by Colgate Oral Pharmaceuticals, Inc., is presented each year to recognize the distinguished career of a worthy individual who has consistently and effectively contributed to the enrichment of the dental hygiene profession.
Funari, a 1989 graduate of SUNY Orange's Dental Hygiene program who also earned a bachelor's degree from SUNY Empire, received the Esther Wilkins Lifetime Achievement Award on June 24 at a reception during the 2022 American Dental Hygienists' Association Annual Session in Louisville, Ky.
Furnari has expanded the career possibilities of dental hygienists to include forensic science as well as promoted the ethical principles of the dental hygiene profession. She is nationally known for her expertise in forensic dentistry and disaster preparedness, which she utilized to help identify the remains of the deceased during the tragedy of Sept. 11, 2001. Additionally, as an adjunct clinical professor of dental hygiene at the New York University (NYU) College of Dentistry for more than 20 years, Furnari instilled the importance of ethics to her students, developed the college's ethics committee and its protocols, and encouraged a commitment to ethics in the NYU White Coat Ceremony.
Past winners of the Dimensions of Dental Hygiene The Esther Wilkins Lifetime Achievement Award are: Esther M. Wilkins, BS, RDH, DMD, in 2010; Maxine Alper Tishk, RDH, MS, in 2011; Gail N. Cross-Poline, RDH, MS, in 2012; Michele Leonardi Darby, BSDH, MS, and Margaret Walsh, RDH, MS, MA, EdD, in 2013; Juanita S. Wallace, RDH, PhD, in 2014; JoAnn R. Gurenlian, RDH, MS, PhD, in 2015; Pamela R. Overman, RDH, MS, EdD, in 2016; Olga A.C. Ibsen, RDH, MS, FAADH, in 2017; Deborah Bailey Astroth, RDH, BSDH, in 2018; Jacquelyn L. Fried, RDH, BA, MS, in 2019; and L. Forrest, BSDH, MS, EdD, 2020/2021.
About Belmont Business Media publisher of Dimensions of Dental Hygiene
Founded in 2002, Belmont Business Media is a privately held business communications company headquartered in Santa Ana, California. The company produces professional print and electronic publications, robust digital media platforms, custom media, and market intelligence/research projects. It maintains engaged online communities via its websites and social media and hosts live events for dental professionals. The company's professional publications comprise Dimensions of Dental Hygiene, which provides evidence-based information to nearly 80,000 dental hygienists each month; Decisions in Dentistry, which promotes the highest standards of professionalism and integrity in multidisciplinary care to more than 115,000 dentists in every issue; and Perspectives on Dental Hygiene, which highlights issues surrounding an emerging profession—the mid-level practitioner. Belmont Business Media is an American Dental Association CERP recognized continuing education provider.