A Compilation of Recent Shout-Outs (Nov. 22 edition)
November 22, 2019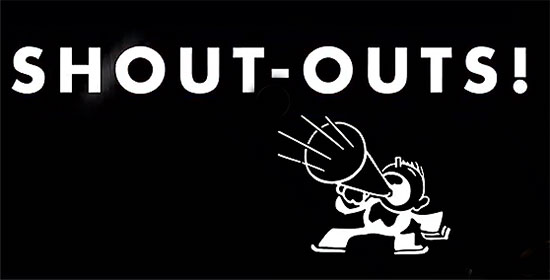 College community,
Throughout the Fall semester, I have filmed and released a variety of shout-outs recognizing the successes of our students, employees and alumni. We have posted them to the College's Facebook page. Below is a listing of shout-outs released over the past two-and-one-half weeks.
More are in the pipeline, along with social media videos promoting our upcoming Holiday Open House (Dec. 7-8 & 14-15).
Let's keep sharing the good news that is happening here at SUNY Orange. Feel free to use the "Ask Kris" button at left to submit your questions, comments, ideas and success stories.
Kris
Nursing Video Collaboration with Storm King School (Nov. 5)
Elaine Torda (Nov. 5) / National Collegiate Honors Council president-elect
Leland Hach Jr. ITECH Wizard Presentation (Nov. 8)
PTA Department (Nov. 13) / national exam pass rate
Faculty, Math Department, Christine Leroux (Nov. 15) / OER implementation
Christina Scourlas (Nov. 19) / capstone paper in online journal
Zylberberg family (Nov. 21) / alumna (and instructor) and two current students in one family
Are you ready to write your story?