Dr. Young's Public Schedule: Weeks of Dec. 2 and 9
November 26, 2019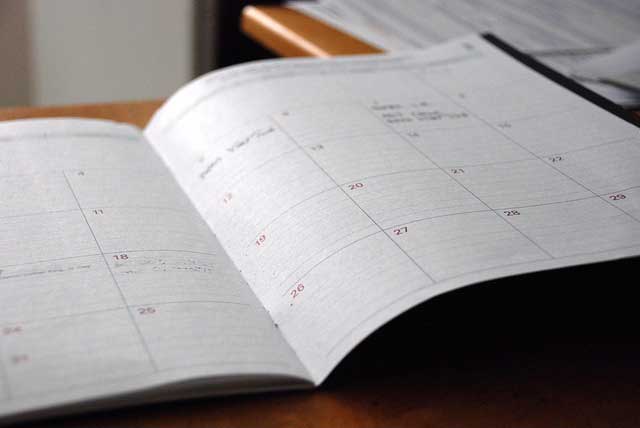 College community,
My two-week post-Thanksgiving schedule includes a sizeable portion of meetings with College-related groups, including Board of Trustees, Shared Governance Executive Committee, Student Senate, College Association Board, and Cabinet. My schedule is bookended by a pair of Open Forums, and also includes a constituents meeting.
As we close out the Fall semester, I will be attending key external meetings, including a presentation at the Orange County Legislature's Education and Economic Committee, along with appearances at the SUNY Presidents meeting and the New York Community College Association of Presidents Meeting. I'll also deliver a presentation to this year's Leadership Orange class and attend the Mount St. Mary College Gala.
I hope you will have time to enjoy the Middletown Garden Lovers' Holiday Open House decorations during the weekends of Dec. 7-8 and 14-15. You can also get an up-close view of the decorations during the annual SUNY Orange Holiday Party, scheduled from 3 to 5 p.m. on Wednesday, Dec. 11 in Morrison Hall. I look forward to seeing you there.
Kris
Weeks of Dec. 2 and 9
Monday, Dec. 2:
*Open Forum (MT campus, Morrison Hall Music Room, 10 a.m., co-host with BOT)
New York Community College Association of Presidents Meeting (off campus in Albany, 3 p.m.)
Tuesday, Dec. 3:
SUNY Presidents Meeting (off campus in Albany, 8 a.m.)
Wednesday, Dec. 4:
College Association Board Meeting (MT campus, Association House, 8 a.m.)
Guest Speaker for Leadership Orange (off campus in Goshen, 11 a.m.)
Constituents Meeting (MT campus, 2 p.m.)
Shared Governance Executive Committee Meeting (MT campus, Rowley Center Room 110, 3:15 p.m.)
Thursday, Dec. 5:
Student Senate Meeting (MT campus, Shepard Center Senate Room, 11:30 a.m.)
Friday, Dec. 6:
$Mount St. Mary Gala (off campus in Newburgh, 6 p.m.)
Monday, Dec. 9:
County Legislature Education and Economic Committee Meeting (off campus in Goshen, 4 p.m.)
Tuesday, Dec. 10:
*Board of Trustees Meeting (MT campus, Gilman Center, 5 p.m.)
Wednesday, Dec. 11:
Cabinet Meeting (NB campus, Tower Building Board Room, 9 a.m.)
*Employee Holiday Party (MT campus, Morrison Hall Music Room, 3 p.m.)
Thursday, Dec. 12:
*Open Forum (MT campus, Diana Center Room 222, 1 p.m., co-host with Shared Gov.)
*College community is welcome to attend;
$public invited (registration required, admission fee)
Schedule is subject to change