Dr. Young Video Message: Oct. 2, 2019
October 2, 2019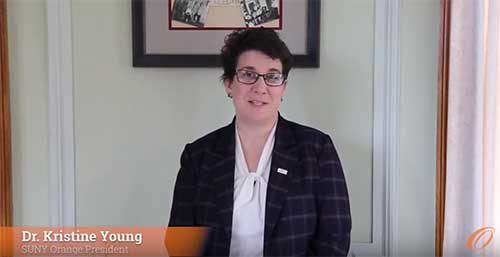 College community,
Thank you to those who, following the Sept. 23 Assembly, have taken the time to offer thoughtful and creative ideas for addressing our enrollment and budget concerns. Below is a link to a video in which I attempt to answer one of the more creative questions/suggestions I've received. At the end of the video, I've also taken the liberty of offering a few "shout outs" to folks who are doing some noteworthy things.
Thanks for your input, and keep those ideas coming via email, personal conversations or the "Ask Kris" button on my website.
Kris
Are you ready to write your story?