Information for Students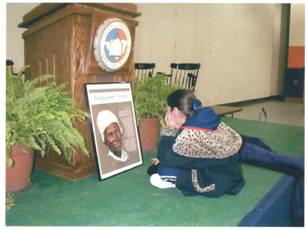 Congratulations! You have been nominated as an outstanding student in Orange County. As a result, you have been awarded SUNY Orange's 33rd annual Sojourner Truth Award. The award is named in honor of Sojourner Truth, who lived in the mid-Hudson Valley region after escaping from slavery. Ms. Truth is hailed as one of the most distinguished and highly-regarded women of the nineteenth century.
The goal is to recognize you for your accomplishments and to encourage you to consider attending college after you graduate from high school.
This program honors students for achievements in the areas of:
Athletics
Citizenship
Creative Arts
Diversity
English Language Arts
Foreign Languages
Mathematics
Perseverance / Effort
Sciences
Technology
What to know:
Your teacher, guidance counselor, or principal has selected you to receive a Sojourner Truth Award.
As an outstanding student you were chosen to receive an award based on the criteria listed above
Your teacher was asked to submit a nomination no later than March 3, 2023.
Once all nominations have been submitted, a congratulatory letter will be mailed to each student along with the comments written by the teacher who submitted the nomination.
All Certificates of Recognition and medals will be mailed to your school during the month of April 2023 to be distributed to you by school personnel.
Any questions you have regarding the nomination process can be directed to Dolores Jones at (845) 341-4000 or e-mail dolores.jones@sunyorange.edu