Information for Students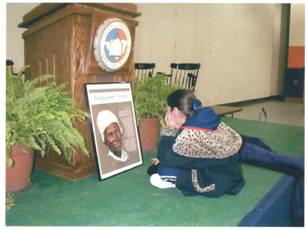 Congratulations! You have been nominated as an outstanding student in Orange County. As a result, you will be recognized at SUNY Orange's 30th annual Sojourner Truth Awards Program being held on Friday, March 6, 2020 at 6:00 p.m. The program is named in honor of Sojourner Truth, who lived in the mid-Hudson Valley region after escaping from slavery. Ms. Truth is hailed as one of the most distinguished and highly-regarded women of the nineteenth century.
The goal of this program is to recognize you for your accomplishments and to encourage you to consider attending college after you graduate from high school.
In order to be included in the ceremony you must complete the Electronic Response Card located on the left side of this page by MARCH 2, 2020, indicating whether you will or will not attend.
Failure to respond by MARCH 2nd could result in your not being permitted to participate in the ceremony.
This program honors students for achievements in the areas of:
Athletics
Citizenship
Creative Arts
Diversity
English Language Arts
Foreign Languages
Mathematics
Perseverance / Effort
Sciences
Technology
What to expect at the program:
The program will be held in the Diana Physical Education Center

located on East Conkling Ave. in Middletown NY. It is important that you arrive

by 5 pm

as the program begins promptly at 6 pm. The program lasts about 2 hours.
All students are encouraged to wear proper attire.
Students may want to give their coats and belongings to their parents/guests due to the tight space in student seating.
Proceed to your school district's area (there are signs marking each district).
Sign in with your liaison (He/She will be wearing a SUNY Orange name badge). He/She will provide you with a name card. Hold on to it as you will be asked to hand this card to college personnel before you cross the stage.
During the program, each district will be asked to proceed to the stage. Hand your card to the college personnel reading names, proceed across the stage and return to your seat.
All Certificates of Recognition will be mailed to your school to be distributed by school personnel.
If you or your guest need special accommodations due to a disability please contact our office by Feb. 24 at (845) 341-4000 or e-mail dolores.jones@sunyorange.edu