Spring Nursing
SUNY Orange is proud to offer a Spring day-time Nursing Program at the Newburgh campus.

All interested students must submit an online Spring Nursing Program Application by October 1 for consideration into the Spring program. This application will also be treated as the general application for admission for students who are New, Transfer or Re-admits to the college.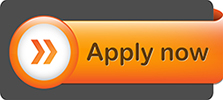 Admissions Requirements (Subject to change)
Academic Requirements:
High School Diploma or GED
Eligible to take Freshman English I (ENG 101)
Eligible to take Intermediate Algebra (MAT 102), or have completed Elementary Algebra (MAT 101) or equivalent with a grade of "C" or higher
Completed one or more of the following with a grade of "C" or higher:

Intro to Biology (BIO 110)
General Biology I (BIO 101) and General Biology II (BIO 102)
Anatomy & Physiology I (BIO 111)
Anatomy & Physiology II (BIO 112)
Passing grade on the Biology CLEP examination
High School AP Biology (score of 3 or higher)

Completed High School Regents (NYS) or College Prep Chemistry (with a grade of 75 or higher) or a college Chemistry course with lab (with a grade of "C" or higher) within 10 years
Students must attain a minimum program GPA of 2.75
Department Specific Requirements:
Required to take the Test of Essential Academic Skills (TEAS) prior to the deadline. You must achieve a minimum ATI Academic Preparedness Level of BASIC for admission consideration. Students who place higher will receive stronger consideration.
Complete an online pre-admission seminar within 2 years of the application deadline. At the conclusion of the pre-admission seminar, students must complete the survey. Survey results will automatically be sent to the Admissions Office for review. The survey must be completed by October 1.
The Nursing Department will review transcripts of those students who have been enrolled in a Health Professions program at SUNY Orange or another college.
Do you still have questions?
Take a look at our Frequently Asked Questions page for answers to commonly asked questions by our applicants.