Liberal Arts: Humanities & Social Science Degree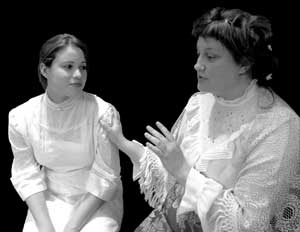 Students who are interested in majoring in communication, journalism, public relations, theatre, television production or radio production are encouraged to learn more about SUNY Orange's Liberal Arts: Humanities and Social Science degree because it will prepare you for transfer to a four-year college or university as you pursue your bachelor's degree.
Why Communication at SUNY Orange?
Communication is at the foundation of nearly every career, whether you desire to become a healthcare professional, business leader, television reporter or teacher. SUNY Orange's outstanding faculty members will help you develop your verbal communication skills in a variety of ways, and you will expand your written communication abilities through the College's challenging English curriculum.
Why Radio/Television Production at SUNY Orange?
The radio and television courses at SUNY Orange introduce you to the basics of both mediums, from how to craft a radio commercial to the best way to frame your subjects in a video shoot. You will also learn advanced techniques, have opportunities for hands-on projects in the College's television studio and as part of Colt Rock (College radio station), and establish a well-rounded portfolio that will put you in position to transfer to a four-year college or university.
Why Theatre at SUNY Orange?
Through coursework and participation in the Apprentice Players--the College's theatre performance group--you will learn all aspects of artistic expression on stage and develop a full understanding of theatre production. A wide range of electives within the Liberal Arts: Humanities and Social Sciences degree will allow you to truly craft your curriculum to suit your goals.
Program Description
Upon completion of their degree, students will be able to:At Orange County Community College, areas of study under the Associate in Arts degree span a wide range of academic interests. Typically, these areas include specific studies in the social sciences, humanities, communication, education, the arts, and criminal justice. Students in this program should meet regularly with their advisors to determine the best course of study for their particular area of interest. In addition to taking courses in their particular area of interest, students are required to successfully complete a number of General Education courses as mandated by the State University of New York. These General Education areas include: math, natural sciences, social sciences, American history, western civilization, world civilizations, humanities, the arts, foreign language and communication.
develop a foundation of essential knowledge about the cultural, social, and natural workds, and individual well-being
understand the commonalities and diversity of the human experience, values and opinions
understand the forms of artistic expression and their inherent creative processes
think critically, apply systematic reasoning and develop information management quantitative skills
communicate effectively
be prepared to transfer to, and succeed at, an upper-level institution
| Career Opportunities | |
| --- | --- |
| communication | public relations |
| education | radio/television |
| acting | theatre production |