Admissions Requirements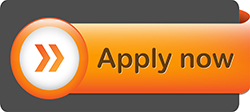 The Honors Program is open to both full and part-time matriculated students. Applicants who are first-time SUNY Orange students or transfers must follow the regular college admissions process by first submitting a college admissions application: then please follow the Honors Application checklist below:
All Applicants:
Apply online to the College
Submit all official high school/college transcripts
Take placement test/request placement waiver (Information on the placement exam is available here.)
Submit Honors Program application online (see above)
Submit two (2) letters of recommendation
Additional Honors Admission Requirements:
First time college students must be graduates from an accredited college prep program with at least ONE of the following:
90% gpa at the end of junior year
Top 10% class rank
Combined SAT of 1200 (critical reading & math only)
Composite score of 29 on ACT
NOTE: Home schooled students and GED holders are welcome to apply to the program. Interested parties should discuss eligibility specifics with the Honors Program Coordinator and Admissions Director.
High school seniors with accumulated college credits:
With between 1 and 11.5 credits must meet the requirements for first time college students and have attained a cumulative average of 3.5 for completed college courses.
With 12 or more credits must meet transfer student requirements (see below)
Transfer Students with 12 or more college-level courses must:
Must have a minimum GPA of 3.5
Submit a 2-5 page typed essay
NOTE: Honors courses taken at other colleges will be accepted toward the SUNY Orange Honors Program, when appropriate, following current transfer course guidelines.
Students may meet the honors English course requirement with courses previously taken at another college, with a grade of "A" in an appropriate transfer English course or a grade of 4 in Advanced Placement English from high school. Students seeking AP credit also must submit the essay component of the exam for evaluation; however, the Honors Program required credits must be made up with other honors courses, in consultation with the program Coordinator.
Current SUNY Orange Students must:
Have a minimum GPA of 3.5
Submit a 2-5 page essay to be evaluated as part of the application.
NOTE: If students have achieved an "A" in SUNY Orange's Freshman English I and/or II, the above noted essay and the Honors English I and/or II requirement will be satisfied. Still, the three or six honors credits must be made up with other honors courses, in consultation with the Program Coordinator.
Are you ready to write your story?