Admissions Requirements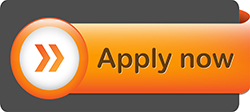 The SUNY Orange Honors Program uses a holistic process to determine who is accepted. We seek well-rounded candidates who want to earn an honors designation, experience a more collegial academic environment, are prepared to engage actively in the opportunities we offer, and meet the program's requirements. We help individuals develop into life-long learners who think critically and innovatively, solve problems creatively, understand diverse viewpoints, communicate effectively, and work collaboratively. We will review all application files until our available seats are filled.
Applicants who are first-time SUNY Orange students or transfers must follow the regular college admissions process by first submitting a college admissions application. Then please follow the Honors Application checklist below:
All applicants:
Complete the Honors Program application;
Take the required College Placement Assessment in English and math and place into Freshman English 1 without support module OR otherwise be placed into Freshman English 1; **
Provide one letter of recommendation from faculty, counselors, administrators, or qualified community leaders; ***
Attend an honors interview / roundtable meeting.
** Students who already have college credit for ENG 101 and / or ENG 102 need not retake those courses. However, the Honors Program requirement of three or six honors English credits must be made up through other writing-intensive honors courses, as determined by the Honors Program Coordinator.
*** Current SUNY Orange students may replace the formal letter with a short, emailed recommendation from one of their SUNY Orange professors.


We also recommend (but do not require) having one of the following:
Please note: This does not mean only candidates with one of these scores will be accepted. Rather, these are suggestions. If you would like to join us but have a significantly lower than recommended score, apply and provide a short letter explaining your situation, strengths in other areas, and intent.
A 90+ high school GPA;
A high school ranking within the top 10% of the class;
An SAT score of 1200+ on math & verbal sections;
An ACT score of 27+;
A 3.30+ cumulative college GPA.


We welcome students of all backgrounds and experiences, including (but not limited to):
GED holders, home schooled students, veterans, adult learners, part-time, and international students. Please speak with the Admissions office and Honors Program Coordinator to determine eligibility and / or alternative documentation.