Liberty Partnerships Program Home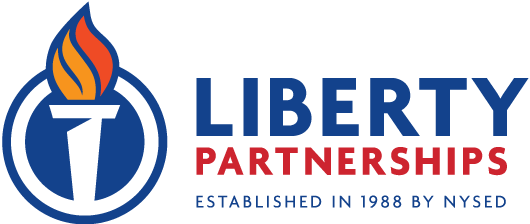 Welcome to the SUNY Orange Liberty Partnerships Program!
We offer services to students and families in the Newburgh Enlarged City School District to maximize success. Our focus is on the transition of middle and high school students into graduates who are fully prepared for the rigors of higher education and the competitive demands of the workplace.
History
The Liberty Partnerships Program (LPP) was started in 1988 by the State of New York Department of Education to reduce the high school dropout rate in New York State. In 1989, a number of local community-based agencies and
institutions of higher education formed the first Liberty Partnerships Program in Rochester. We are one of 44 partnerships serving approximately 17,600 students across New York State. Over 90% of Liberty Partnerships Program students complete high school.
Our Vision
The Liberty Partnerships Program (LPP) is a collaboration involving SUNY Orange, The Newburgh Enlarged City School District (NFA Main/North High Schools, Heritage/South Middle Schools) and The Boys and Girls Club of Newburgh.
A New York State Education Department grant-funded initiative, Liberty Partnerships Program is a comprehensive academic excellence program targeted at both urban and rural, middle and high school students. Our purpose is to ensure that youth of Liberty Partnerships Program graduate from high school and enter post-secondary education and the workforce as highly competent and compassionate young adults.
LPP offers a dynamic Summer Program to the youth of the NECSD within the following schools: NFA Main or North High School, South or Heritage Middle School. The program introduces participants to the diverse ways STEAM (science, technology, engineering, arts and math) can be used in day to day lives. It's also allows participants to engage in areas of interest such as Alternative Energy, Environmental Science, and Aerodynamics. While also being able to provide all services normally offered during the academic year.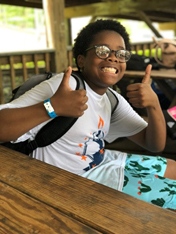 LPP provides students with a range of services structured to facilitate their ability to persist through high school completion and admissions as competitive candidates for post secondary education and the workforce.
Offerings:
Social- Emotional Assessment Skill Building
Case Management
Recreation
Counseling/Goal-Setting
College, Career Explorations
Pre-Collegiate/Workforce Readiness
Cultural Enrichment
Parent Engagement
Weekly Fun-Filled Trips
Breakfast and Lunch Provided