Holocaust Exhibit
In the fall of 2015, our then President, Dr. William Richards, gave his blessing on a two year exploration of how the Holocaust effected some of our local community. Janine Sarbak, SUNY Orange Coordinator of Diversity and Equity, along with Heidi Weber, Professor of Global Studies, and Colin Duryea, Multi Media Specialist, set out to record the stories of local survivors as well as two men who served our country and liberated two of the Nazi s concentration Camps. Their stories can be found here:
Participants who shared their stories on video:
Rita Schwartz
Alan Moskin
Elmir Frid
Lucie Ragen
---
During the next two years Ms. Sarbak and Dorothy Szefc, Coordinator of Cultural Affairs, brought in three speakers that would open the eyes of the participants to their lives during the war and the Holocaust.
Alan Moskin
Marion Blumenthal Lazan
Reverand T. Holland
American infantry combat soldier, World War II, Liberator of Nazi concentration camp, Gunskirchen
Concentration camp survivor
20th Armored Division Soldier, WWII
Liberator of Nazi concentration camp
---
The college was also graced with items that were given to the college by members of our local Synagogue, Temple Sinai in Middletown, NY.
A member of our college community also had letters and postcards from that period of time:
The letters, newspapers and cards were between Detective Sgt James Reddy and his wife, Alice Davis Reddy who have since deceased. They kept a scrapbook of all the letters and correspondence between themselves and friends, relatives who were serving oversees. The college was fortunate enough that their great granddaughter, Melanie Bukosky, was given these invaluable artifacts from that time period.
---
In Orange County, we are fortunate to have an organization that helps survivors and the family that care for them. This organization is Jewish Family Services and their information is found here: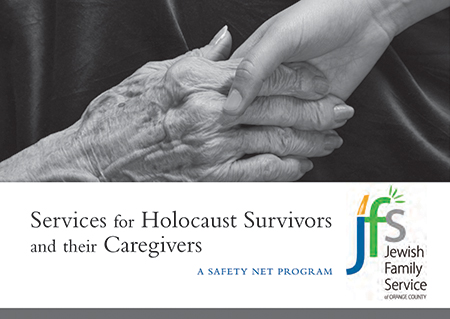 W W W . J F S O R A N G E . O R G