Submitting an Assessment in Blackboard
Assessments can be delivered in different forms in Blackboard.
Depending on what your instructor requires, you may need to submit a file created on your local computer or you may take your test completely online.
If you are taking an online test, there will be a link in Blackboard to open the assessment, similar to the one below.

You will see instructions and details about the test, and there will be a button to click to "Begin" your assessment.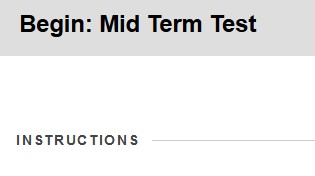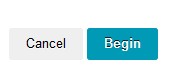 Questions may be displayed all at once, or one at a time.
Choose or enter an answer for each question and make sure you click on the button to Save Answer after each question.

This will ensure your responses are saved in the event of a power outage or a momentary drop of your network communication.
When you have completed all questions in your assessment, click "Save and Submit" at the bottom of the page so that your test will be sent to your instructor for grading.

Ask your instructor if you have any questions or need clarification on how assessments will be given in your course.