Participating in a Discussion
You can navigate to the Discussion Board using a link in the left-hand menu of your course. If there is no link, then your instructor will provide links within the Content area of your course.
Click the link to go to the Discussion forum. Note the Discussion Forum icon has a push-pin on a page.

In order to view the Discussion Forum information, you need to click "Create Thread" after clicking the forum link.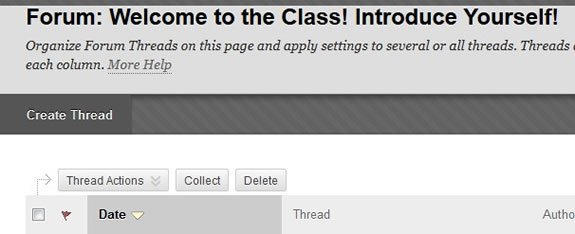 After clicking "Create Thread" you will see the discussion question or instructions on what to include in your response.
There is a field to add a Title to your post, and a text editor where you can enter in your post. You can add formatting, insert a picture or include file attachments, if needed.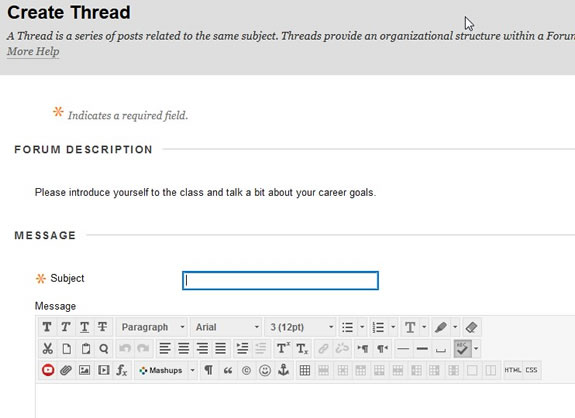 When you are done composing your response, be sure to click the "Submit" button at the bottom.

You will then see your post along with other posts within the forum.