Dr. Jennifer Merriam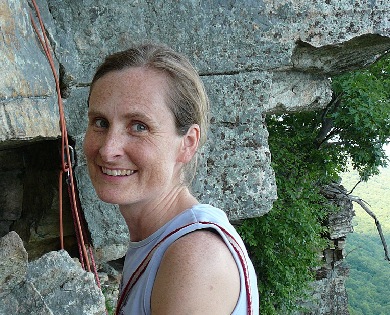 This is one of the most exciting times to enter biology as a career. We live in a time when life scientists are in great demand because many of the most important questions of our day can be answered through biology. The study of biology will open many doors for you--it certainly has for me!
Although I have always loved being outside and learning about nature, it was after only after several semesters at college that I decided to pursue a career in biology. Since then I have done field research in Costa Rica, Idaho, Utah and Nicaragua.
My undergraduate degree is from Colorado College, my dual master's degree in biology and anthropology and my doctorate in biology are from Idaho State University (my home state). My main interests are in ecology, animal behavior & physiology and conservation. I am particularly interested in ecology and conservation of amphibians. Working with students and teaching biology is one of my other real passions!
This picture shows me on the hunt for the Five-lined Skink high up on the cliffs on a hot summer day at the Shawangunk Ridge-- a great place to find amphibians & reptiles. On this particular day we were treated to a view of a Common Garter Snake, Northern Copperhead, Black Rat Snake, American Toad, Gray Tree Frog, Northern Ringneck Snake and yes—the Five-lined Skink! Not a bad day at the cliff!