Program Expenses
Radiologic Technology Program Expenses
Of course, the largest portion of Program Expenses are Tuition and Fees. In addition to Tuition, Fees and a Health Physical, the following are estimates of additional Radiologic Technology Program expenses:
RT Program Expenses - Prices listed may change
Year
Semester
Books
Radiation
Monitor

Lab Coat & pat-ches

Uniforms & pat-ches
Radiographic
Markers
Certified
Background Check
Professional
Fees
Total
Year 1
Fall
$797.34
$24.00
$64.
$36.00
$110.75
$1,041.09
Spring
$0.00
$130.00
$130.00
Summer
$0.00
$195.00
$195.00
Year 2
Fall
$79.89
$24.00
See Note
$103.89
Spring
$140.00
$140.00
Summer
$120.00
$225.00
$345.00
Total
$1,017.23
$48.00
$64.00
$325.00
$36.00
$110.75
$345.00
$1,954.98
BOOKS: Prices of books vary from vendor to vendor. When this review of books was done, the book expenses ranged from $938.82 - $1,017.23
RADIATION MONITOR: A Radiation Monitor is required by Federal and State law.
LAB COAT: Students are required to purchase the approved lab coat for use in Radiologic Technology Lab courses at the College. This is the same lab coat that students will use in Clinical courses.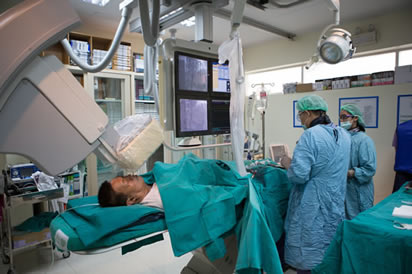 UNIFORMS: Clinical starts in the Spring semester of Year one. This course meets on Tuesday & Thursdays (8 4:00pm). At this point, students usually buy two sets of uniforms from the approved vendor. In the first summer clinical course, clinical meets Monday through Friday, 40 hours/week for 12 weeks. At this time, students often buy an additional 2 to 3 sets of uniforms. Uniforms cost approximately $60/set (tall and extra-large sizes are a few dollars more). These uniforms will often last the remainder of the Radiologic Technology Program.
RADIOGRAPHIC MARKERS: Radiographic Markers identify the Right & Left side of an image for the physician. Students are required to purchase specific radiographic markers that they will be using from the first semester and into clinical courses throughout the program. These radiographic markers will also be used after graduation.
CERTIFIED BACKGROUND CHECKS: Because students will be interacting with patients at area hospitals and clinical sites, we need to follow the rules of these hospitals and the New York State Department of Health. Students are required to pass a Drug and Criminal Background check. All hospitals require that this is done at least once during the course of your education. Some hospital clinical sites require that students pay for additional Drug and Criminal background checks.
PROFESSIONAL FEES: In order to get licensed in New York State, one must first pass the certification examination in Radiography given by the American Registry of Radiologic Technologists and then apply for a NYS License with the NYS Department of Health. (Details on the department's
Details of Certification, Licensing and related websites can be found on our Accreditation webpage.
HEALTH PHYSICAL: Accepted Radiologic Technology students are required to take a Health Physical examination at their own expense. A physical is required before starting the Program and a second physical is required before the start of the second year of the Program.
Students must complete the health physical form which is provided by the College. Health Professions students must meet the New York State Department of Health physical examination and immunization regulations for Health Care workers. Exams are to be completed and submitted to the Wellness Center (Health Services) within the timeframe stated on the form for each program. Note: the timeframe for completion and submission of your physical varies according to the program in which you are enrolled. Physicals which are submitted to the Wellness Center (Health Services) after the stated deadline for your program will be subject to a $25 late fee. Upon receipt of your complete physical the nurse in Wellness Center will issue a clearance form. Students will not be permitted to begin their Health Professions classes without this clearance form.