Credit Union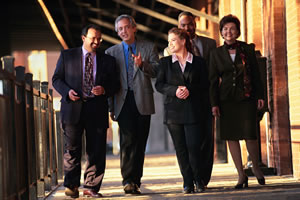 Looking for a great new way to manage your money and realize your dreams?
Hudson Heritage offers outstanding financial services to its members. Because it is a not-for-profit financial cooperative, you'll generally find lower loan rates, higher savings rates and fewer fees than profit driven financial institutions.
They offer:
Regular Savings, Checking, Holiday, Vacation & Escrow Accounts, Money Market Accounts, Share Certificates and Individual Retirement Accounts, direct deposit/automatic payroll deductions, automatic allocation, ATMs, Visa Check Card, Audi Response/PC Access as well as a host of other services.
The loan department offers new and used auto, recreational vehicle, visa credit cards, first mortgages, home equity lines of credit, fixed-rate home equity, auto equity, personal/signature loans, overdraft lines of credit and education loans.