Long-Term Disability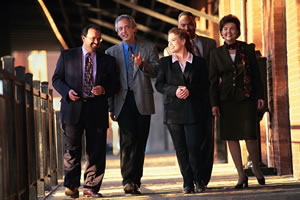 Long Term Disability coverage is available to all full-time faculty, staff & chair, and management confidential employees free of charge.
This long term disability plan provides financial protection for you by paying a portion of your income while you are disabled. The amount you receive is based on the amount you earned before your disability began. In some cases, you receive disability payments even if you work while you are disabled.
There is an elimination period of 180 days. The monthly benefit is 66 2/3% of monthly earnings to a maximum benefit of $5,000. Your payment may be reduced by deductible sources of income and disability earnings. Some disabilities may not be covered or may have limited coverage under this plan.
For further information please contact Human Resources.