News & Announcements
Spring 2019
ATTENTION all students enrolled in Math Courses! Finals are approaching. Are you prepared?
The Math Department will hold its Spring 2019 End-of-Semester MATH REVIEW DAY
from 9 a.m. to 12 p.m. on Saturday, May 4th on both the Middletown and Newburgh campuses.
All review sessions on the Middletown Campus will be held in Harriman Hall and the RCSE.
All review sessions on the Newburgh Campus will be held in Kaplan Hall.
HOPE TO SEE YOU THERE!
Light food and beverages will be provided.
Food Drive – If you would like to help your community. We are also collecting for the SUNY Orange Food Pantry. They will accept canned, boxed, or bagged food.
---
NYSMATYC Competition
2018 Spring NYSMATYC MATH COMPETITION
The SUNY Orange Math Club hosted the New York State Mathematics Association for Two Year Colleges (NYSMATYC) semiannual Math competition this Spring 2018 Semester.
The competition allows students to compete at a school and statewide level, testing their Mathematics and critical thinking skills.
The top 3 SUNY Orange students were:
VinhBui
Melissa Jones
Zachary Ferrandez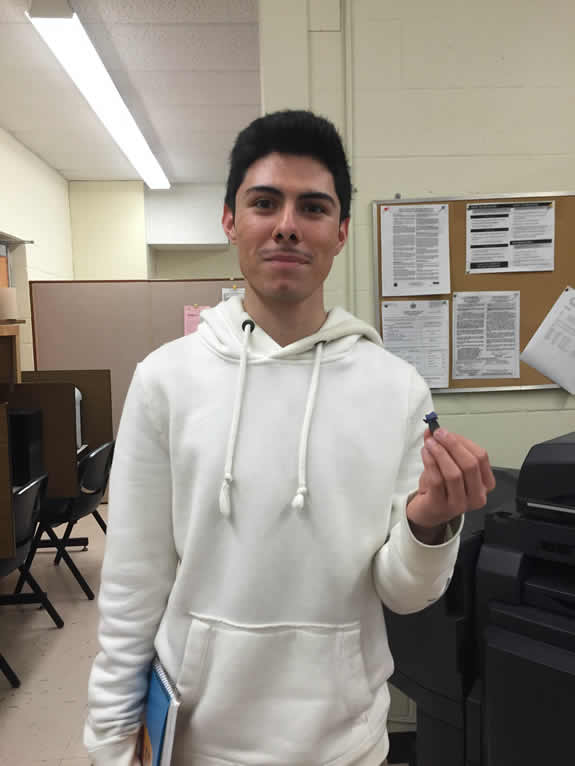 Keith Alvarado holding the Math Department's prized Ninja Cat Award!