A.A.S. Nursing Degree (HEGIS: 5208.10)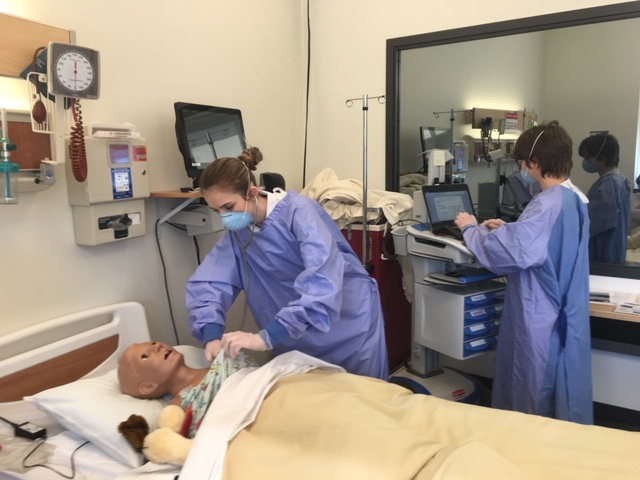 The Faculty of the Nursing Program at Orange County Community College are pleased to announce continuing accreditation of the Associate Degree Nursing Program by the Accrediting Commission for Education in Nursing (ACEN) to the year 2024.
Accredited by the Accreditation Commission for Education in Nursing (ACEN)
(Formerly NLNAC: National League for Nursing Accrediting Commission)
3343 Peachtree Road NE, Suite 850
Atlanta, Georgia 30326
Phone: (404) 975-5000
Fax: (404) 975-5020
The Associate Degree Nursing Program provides for the development of those competencies expected of registered nurses in general nursing practice at the technical level. Emphasis is on direct patient care in the preparation of women and men for a career in nursing. Through study in the humanities, biological, and social sciences, and the experience of academic life, the student gains an understanding of the value of the individual and his contribution to society.
A variety of teaching methods are employed to integrate the classroom with the clinical experience. Selected community hospitals, health agencies and community experiences are utilized. Graduates are eligible to take the National Council Licensure Examination (NCLEX) for Registered Professional Nurse (RN). A minimum grade of 75% (C) in each nursing course is required for progress in and graduation in nursing.
Are you ready to write your story?