Staff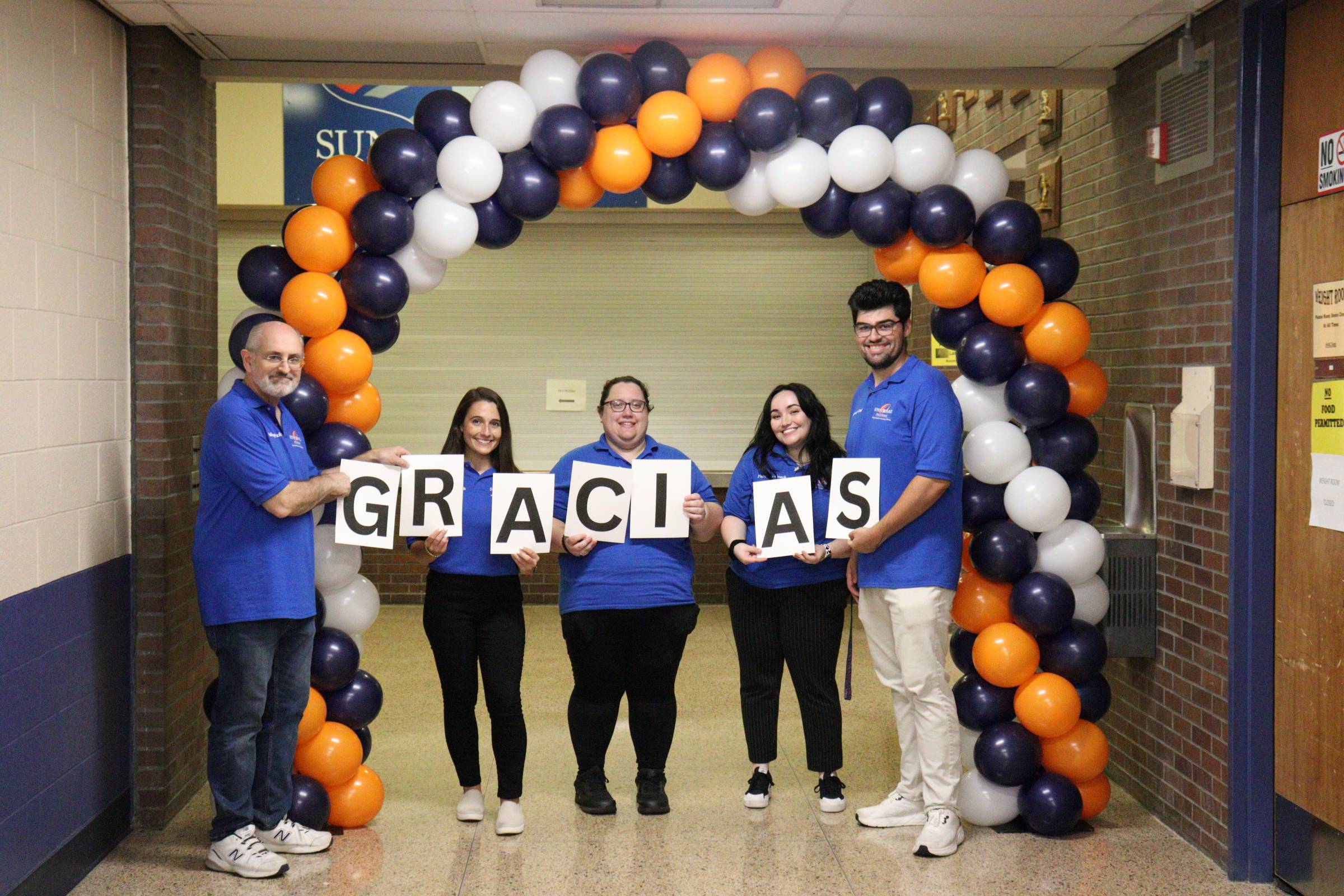 Meet Our Team
Our PROSPERAR Team consists of diverse, enthusiastic, & mindful individuals who aspire to create a comprehensive support network that speaks to our students' needs, both in & outside of the classroom, as well as within our campus & the larger surrounding communities.
Interested in learning more about the PROSPERAR team? Click the drop-down menus below to meet our wonderful staff!
---
Director
Gabriella Ammiano: PROSPERAR Program Director
Gabriella Ammiano is the Program Director for PROSPERAR under the Title V Grant. She is a first-generation college graduate, with parents who immigrated from South America, to provide a life of opportunity for her & her sister. Her spirit shines through the work she does with young people everywhere.
Gabriella has experience as an educator from New York City, having worked many years in Harlem, servicing the local community to & through college, bridging connections from education to career.
Gabriella is the product of the SUNY & CUNY system, a product of parents who assimilated to this country while staying true to their traditions, culture & core values. Her appreciation & respect for diversity transcends the higher education setting & uses it as an opportunity to help young people thrive.
Her passion for working with the Hispanic/Latinx/Chicanx population is a direct reflection of her upbringing & desire to give back. She specifically hopes to contribute & make a positive impact on the growing Hispanic population enrolling in college, one that channels her belief in our young people & a cradle to career approach to education.
---
Pathway Coaches
Through our Title V Grant, our team has taken holistic support a step further & brought on Pathway Coaches to reinforce available services & resources to our entire student population, starting with you. Pathway Coaches are SUNY Orange navigators, operating as an extension of the Center for Student Success, & are committed to your growth personally, professionally, & academically. Pathway Coaches also partner with various other departments & offices across the college to create a comprehensive, campus-wide safety net to provide academic, social & cultural programs designed to enrich your college experience through a community-specific lens.
---
Support Staff
Our PROSPERAR Support Staff aid our Pathway Coaches in events, caseload management, & building connections with students. Click on the menus below to meet the rest of our team!
Anderson Estrella: Learning Pathways Coordinator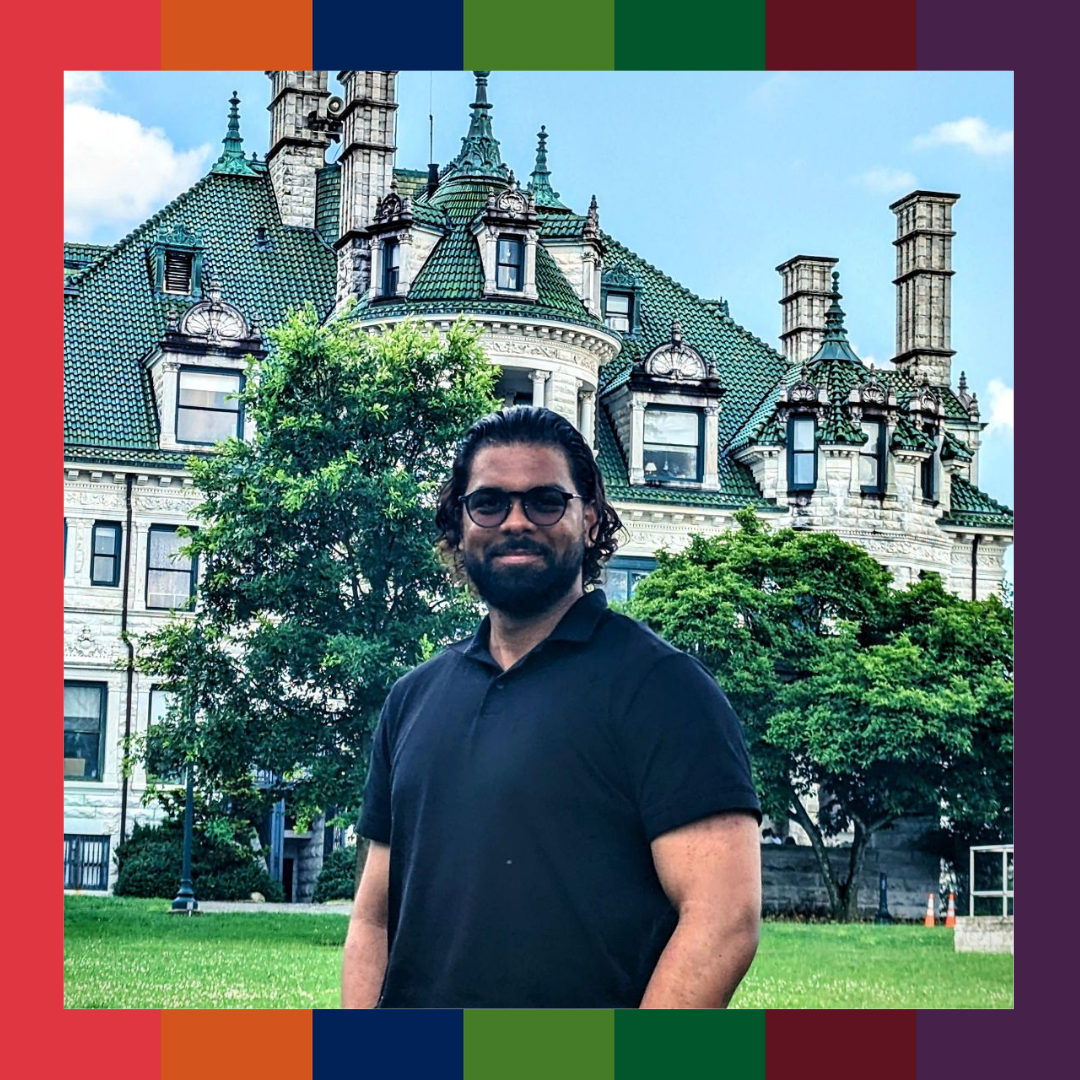 Anderson Estrella is the Learning Pathways Coordinator for PROSPERAR & the Center for Student Success. Anderson holds a Bachelors of Science (B.S.) in Criminal Justice & has a plethora of experience working with CUNY & SUNY students throughout their higher education journey. Anderson enjoys working in a team dynamic to bring support resources directly to students to be #SOsuccessful.
Caleb Mason: Multimedia Specialist
Caleb Mason is the Multimedia Specialist for PROSPERAR. He specializes in personifying the efforts of the PROSPERAR team into visual designs that represent our campus community.
An alum of SUNY Orange, Caleb is a proud 2018 graduate of the New Media program. He pursued his undergraduate education at Nyack College & graduated with a Bachelors of Communication in 2020. He has worked freelance in audio & video production for over five years.
His favorite memory from his time as a SUNY Orange student was his time serving as President of the All 4 Jesus Christian Club. When not at work he enjoys hiking, reading, & (in the winter) snowmobiling.
Peer Orientation Leaders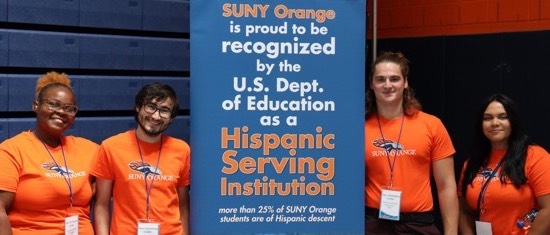 Peer Orientation Leaders are passionate student leaders who lend support to PROSPERAR programming to create a sense of community amongst peers, give a platform to student voices, & increase awareness to our team.
Peer Orientation Leaders:
Lead small group discussions with new students

Create focus groups to highlight student voices & advocate for change

Facilitate campus tours with Pathway Coaches for new students & families to familiarize them with campus resources & locations

Encourage student engagement & involvement through clubs.
Interested in becoming a Peer Orientation Leader? Give our team a call at (845)-341-9060 or email us at pathwaycoach@sunyorange.edu.
---
"My Pathway Coach was absolutely fantastic & is always there for me! I greatly appreciate the one-on-one talks & help."