Faculty Information
Faculty Contact Information
| Title | Name (email link) | Office Location | Phone (845) |
| --- | --- | --- | --- |
| Department Chairperson | Dr. Maria Harjes | BioTech Room 323 | 341-4290 |
| Academic Coordinator of Clinical Education | Ms. Jacqueline Davis | BioTech Room 123 | 341-4773 |
| Adjunct Faculty | Ms. Vanessa Santos | BioTech Room 103 | 341-4291 |
| Clinical Liaison for Clinical Education | Mrs. Lori Beresheim | BioTech Room 123 | 341-4773 |
| Department Secretary | Mrs. Monika Williams | BioTech Room 326 | 341-4291 |
| Office Fax | | | 341-4799 |
Faculty/Staff Biographies
Dr. Maria Harjes (Chair)
Dr. Maria Harjes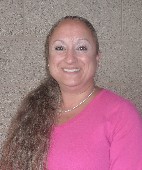 Maria graduated from Quinnipiac University in 1987 with a B.S. degree in Physical Therapy and a declared minor in psychology. In January 2006, she completed her doctorate in physical therapy from Boston University. Maria's clinical experience includes direct patient care in acute care hospital settings, outpatient clinics, sub-acute rehabilitation, long term nursing home care and home care. Administratively, she has served as physical therapy director, center coordinator of clinical education, and coordinator of physical therapy to various local facilities.
Maria began her career at Orange County Community College in March 2006 as department chair and faculty. Her teaching history includes involvement in each of the core courses as either a primary instructor or co-teaching within courses and during laboratory experiences. She is presently a professor and enjoys teaching PTA 1, Medical Conditions for the PTA, Introduction to Physical Therapy, PTA 4, and Contemporary Practice for the PTA. Maria maintains her clinical competency through continuing education coursework which includes but is not limited to courses pertaining to course content she instructs.
Jacqueline Davis (Academic Coordinator of Clinical Education)
Ms. Jacqueline Davis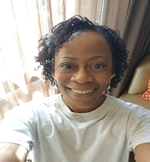 Jacqueline graduated from Hunter College in 1980 with a B.S degree in Physical Education and a concentration in the rehabilitation of sports injuries. Jacqueline returned to higher education to pursue her A.A.S. degree as a Physical Therapist Assistant and graduated from Orange County Community College in 2015. Her clinical experience includes direct patient care in acute care, acute rehabilitation, and within the outpatient clinic in the hospital setting.
Jacqueline is a Credentialed Clinical Instructor through the American Physical Therapy Association. She serves as a clinical instructor in the acute care hospital setting and is presently an adjunct instructor to the college. She enjoys teaching Kinesiology and PTA III (Therapeutic Exercise for the PTA). Jacqueline maintains her clinical experience providing acute care and acute rehabilitation services at Garnet Health Medical Center.
Vanessa Santos
Vanessa Santos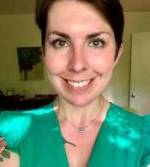 Vanessa Santos is a 2019 graduate of SUNY Orange Physical Therapist Assistant Program. Since graduation she has been working in direct patient care in acute care rehabilitation at Nuvance Health - Vassar Brothers Medical Center. Vanessa currently serves as an adjunct instructor and teaches PTA I in the fall semester and PTA II in the spring semester. In her free time she enjoys hiking with her dog Korra and weightlifting.
Lori Beresheim
Lori Beresheim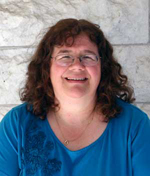 Lori graduated from the Physical Therapist Assistant Program at Maria College in 1982. She began her career working in the hospital and nursing home settings. Since 1984, until present, Lori has worked with developmentally delayed children and adults in a center based program. She also provides per diem services in a sub-acute rehabilitation center and in home health care.
Lori is presently an adjunct instructor to the college performing clinical site visits for the PTA students as a Clinical Liaison to the courses Clinical Education 1 and Clinical Education 2.
Monika Williams
Monika Williams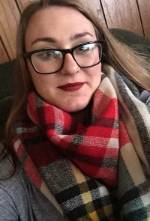 Monika graduated from SUNY Orange with an A.A. in Liberal Arts in 2013. She began her career in a retail setting where she worked her way up to a supervisor's role. After becoming a mom, she made the shift to the academic setting and is excited about this new chapter as an administrative assistant at SUNY Orange. Monika loves the opportunity to share her knowledge and be a helpful resource to students and staff alike. At home, she enjoys spending time with her son, husband, and dog.