Vincent Marasco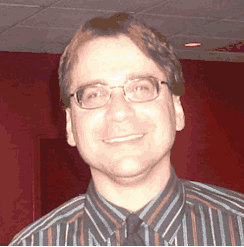 My name is Vincent (Vinnie) Marasco and I teach in the Department of Behavioral Sciences at SUNY Orange. I was born in New York City and moved to the suburbs (Dutchess County) when I was a young child. In 2007, I purchased a home in Orange County. I'm honored to work with the local community and am proud to be an educator at a wonderful community college.
I am a graduate of SUNY New Paltz where I earned a Bachelor's degree and a Master's degree in Sociology. Upon completion of my graduate studies (in 2004), I began teaching sociology. Sociology is an amazing discipline that offers learners an exciting and "new" way of looking at the world. I've taught classes at SUNY Orange, SUNY New Paltz, and Mount Saint Mary College.
My course experience includes:
Intro Sociology
Social Problems
Social Inequality
Race Ethnicity, and Society
The Family
Sociology of Gender
Sociology of Aging
Death & Dying
I have and continue to teach classes traditionally (face to face) and online in a distance learning format.
In addition, I teach courses in the Honors Program here at SUNY Orange.
When I'm not teaching, I enjoy spending time with family, attending harness racing events, going to the movies, and watching football. When time permits, I love to travel. Sanibel Island (in Florida) is my favorite destination. I love Chinese food and enjoy ending my day with some delicious ice cream.
As sociologists, we want to actively change the world. Become an agent of social change
"If there is no struggle, there is no progress."
---Frederick Douglass