Requesting a Tutor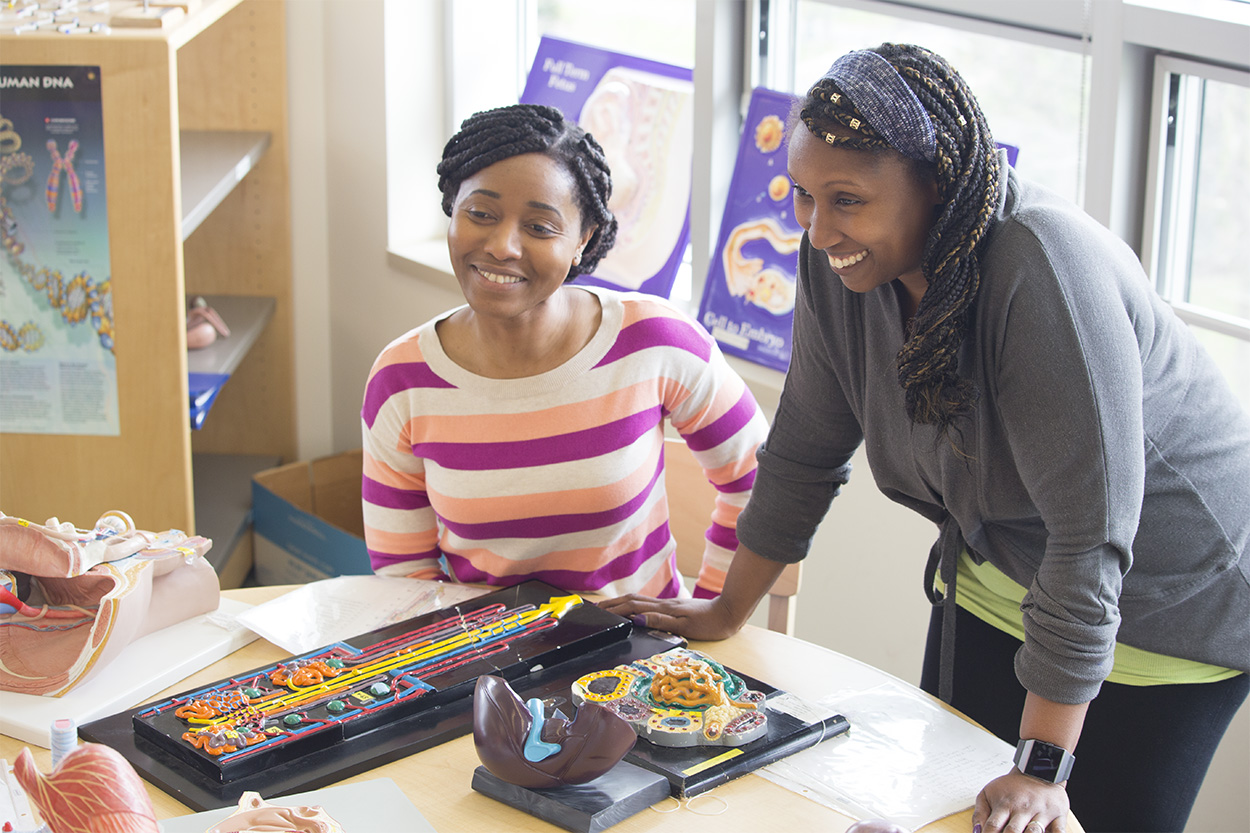 We provide tutoring at no additional cost for all SUNY Orange enrolled students. We encourage all students to take advantage of our services—to sharpen your writing, math, and study skills, and to succeed in your studies!
Each semester, we offer:
Scheduled, weekly 1-hour sessions in most subjects,
paired or group tutoring,
drop-in tutoring,
and academic labs.
Subjects offered include (but are not limited to) English, Math, Biology, Chemistry, Physics, and many others! All of our tutors are trained to help with study tips and time management so you can keep honing your strengths. If you're looking for support in a specific course, please don't hesitate to reach out and talk with our staff.
How Do I Sign up for Tutoring?
You can fill out our online Application for Scheduled Tutoring anytime for the current or upcoming semester!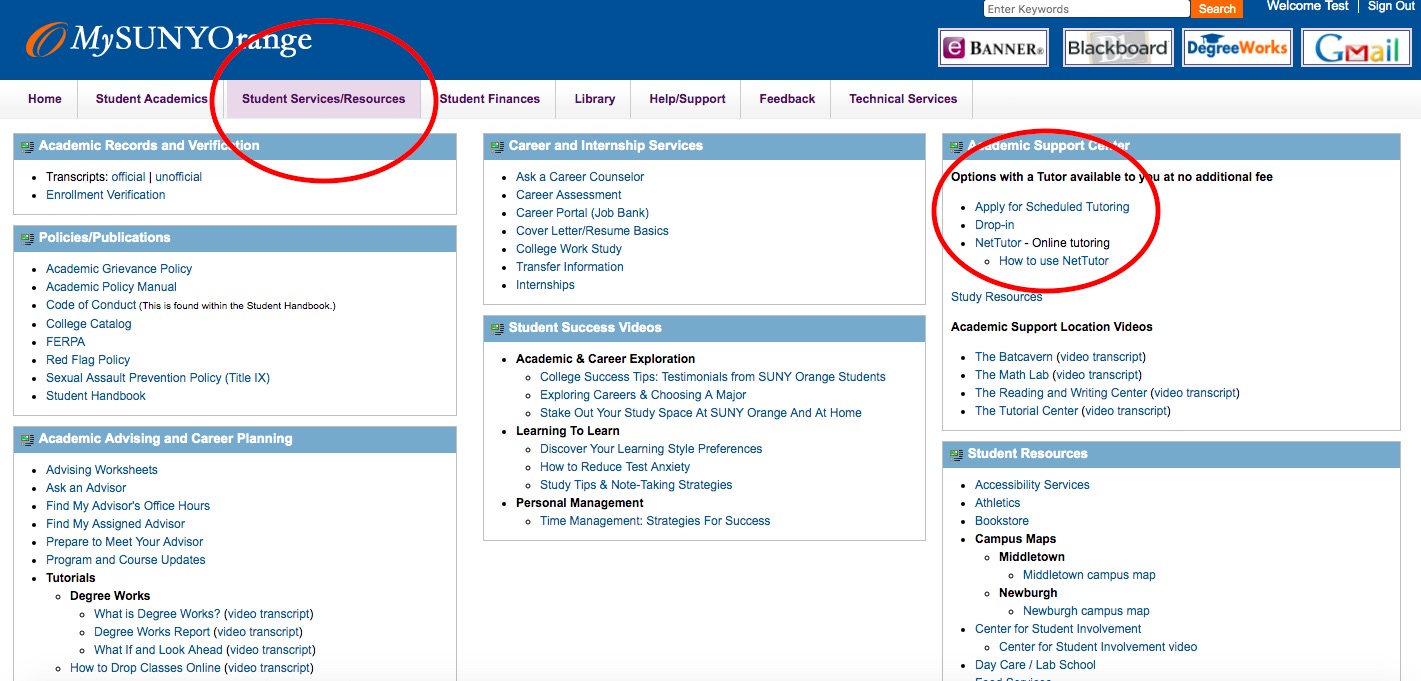 You can also find our application through your My.SUNYOrange page:
Go to My.SUNYOrange.edu. Log in with your A#.
Click on "Student Services/Resources."
Click on "Apply for Scheduled Tutoring."
Fill out the application for the type of tutoring you'd like, and include all the times you are available for a weekly, 1-hour session.
Click "Submit."
Check your email to ensure you received a copy of your request.
Continue to check your email regularly for your appointment confirmation, or if we have any follow-up questions about your request.
Call or email us wtih any questions or concerns!
Looking for printable instructions on how to fill out an application? Click here for our handy step-by-step guide.

Being a Student Is a Commitment
When working together, we ask for 24 hours or more advanced notice if you must cancel a session. If you
cancel or no-show up to 2 times, we may cancel your remaining sessions. Students are allowed up to two, 1-hour appointments per week. You may receive tutoring for two different courses. If you are in need of more than two weekly sessions or you're not sure where to start, don't hesitate to contact us!
What Our Students Have to Say
"Bryan is an amazing tutor...My grade started at an 69 and with tutoring I raised it to an 80, and counting."

"

Richard has helped so much and I don't think I'd have the grades that I have now without tutoring."

"Sophia is terrific and very generous because she can help guide me to where I want to be for the future."

"Liang is simply the best, I was struggling and now and confident and doing extremely well because of him working with me. He is patient and always, always very helpful."

We Appreciate Your Feedback!
When working together, we often ask you to submit an entirely anonymous tutor evaluation about your experience at the end of your session. But you can always give us your feedback at anytime by going to this link here. We're glad to have the opportunity to work with you, and we value your feedback!


Are you ready to write your story?