News & Events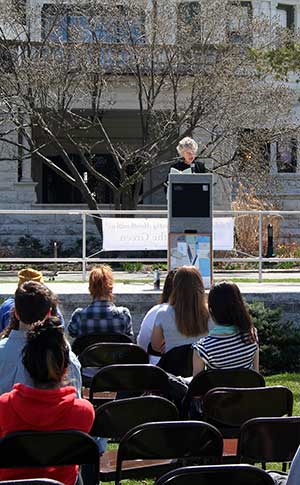 The English Department Poetry Month celebrations include year-long poetry-bombing in hallways and classrooms, support for and conjunction with Cultural Affairs' poetry events, faculty readings, guest readers, a poetry marathon, and support for the Student Creative Writing Club. Poetry should be everywhere!
Conferences & Special Speakers
There are no conferences or speakers to announce. Please check back later for updates on upcoming events.
Travel Learn
Future trips will be posted on this site as they become available.