News & Events
National Poetry Month (April)
The English Department Poetry month celebration include year-long poetry-bombing in hallways and classrooms, support for and conjunction with Cultural Affairs' poetry events, faculty readings, guest readers, a poetry marathon, and support for the Student Creative Writing Club and literary magazine, thePULP. Poetry should be everywhere!
---
Past Events
November is Native American Heritage Month.
Instead of a big list of Native American writers, we're going to highlight one particular writer this month. You've probably heard of Sherman Alexie and Louise Erdrich, maybe even N. Scott Momaday, Leslie Marmon Silko or Joy Harjo. But Tommy Orange is a new face both in literature in general, and in the Native American literary canon.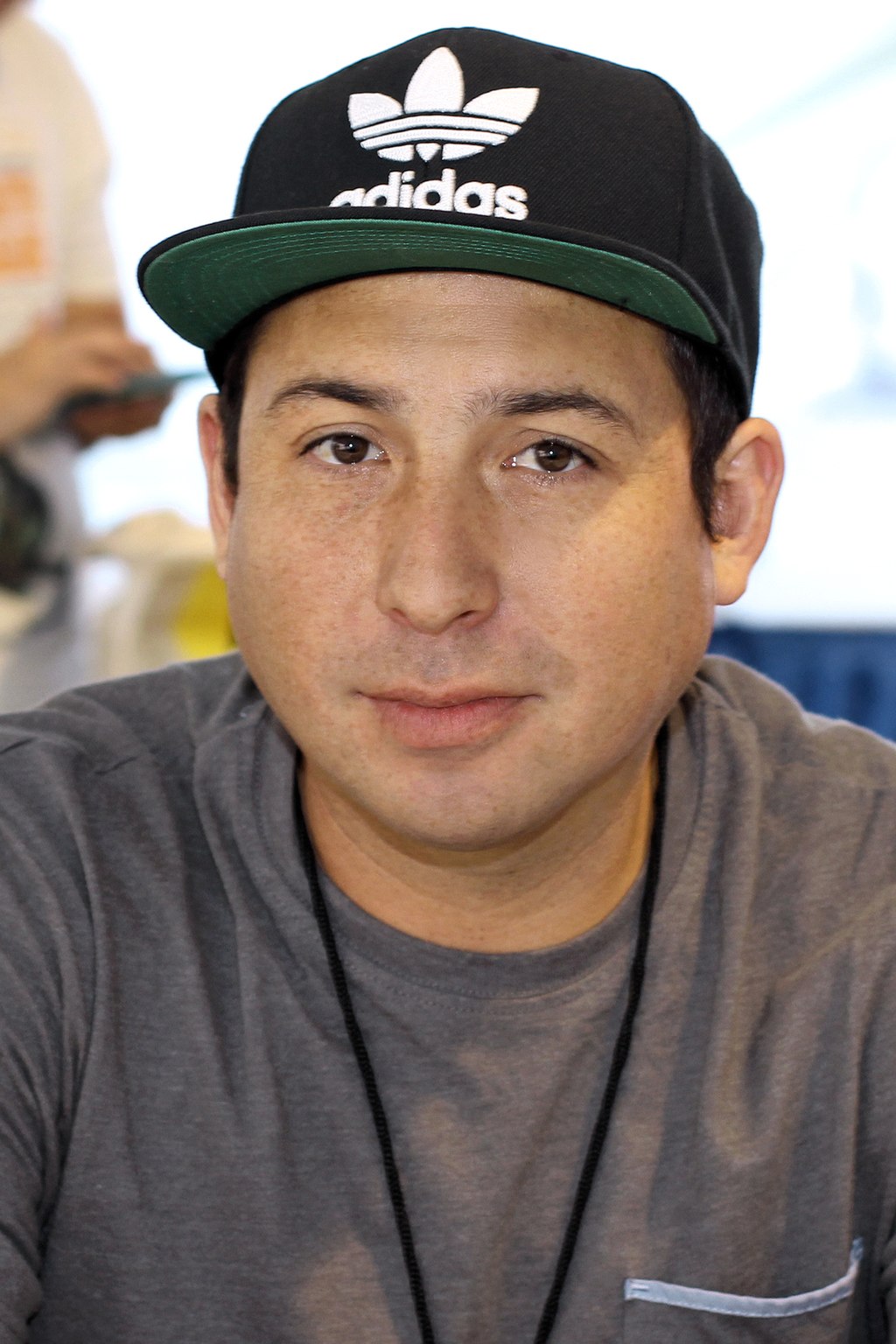 Tommy Orange is a Cheyenne and Arapaho Indian (he prefers "Indian" to "Native American," so that is what we'll use from now on) born and raised in Oakland, CA. He and his contemporaries seek to separate themselves from their predecessors like Sherman Alexie and Louise Erdrich, and he claims that the depiction of the "reservation Indian" is out of date. He instead focuses on what he calls the "urban Indian," exploring issues of identity politics, a sense of belonging, as well as issues previously explored by earlier waves of Indian writers, including poverty, depression, alcoholism, unemployment, life-expectancy, and suicide. Instead of Indians on reservations, though, Orange's Indians occupy urban spaces, which we see in Momaday, Silko, and Alexie's characters, but only temporarily. None of their characters need to survive long-term outside of the reservation, and the implication seems to be that they cannot; these characters need their reservation, their community, their tribal ties, and their ceremonies to thrive. Orange's premiere novel, There, There (2018), has been well-received by critics and readers and has won a number of awards. It was even a finalist for the 2019 Pulitzer Award. A great deal of the focus on There, There has been on the ten-page prologue, a nonfiction, historical account of Indian genocide throughout US history, focusing on the annihilation of Indians in contemporary American urban settings. The book then shifts to fiction in first-, second- and third-person accounts of Indians in Oakland, California. In There, There, Orange attempts to make the move from including not only reservation fiction in the canon, but now the stories of these clearly ubiquitous Urban Indians.
Orange's "urban Indians" are no more or less authentic than the "reservation Indians" he deemed "outdated," but they are a new demographic that hadn't been depicted previously. His, and others', introduction of this new type of Indian is integral to a larger understanding of Indians who may face some of the same issues as those on the reservations, but existing in a non-reservation world.

(Image License: Larry D. Moore CC BY-SA 4.0.)
October is LGBTQ+ History Month!
Come by one of our campus libraries to check out some books by one of these LGBTQ+ authors!
Paula Gunn Allen (1939-2008)
John Ashbery (1927-2017)

Self-Portrait in a Convex Mirror: Poems
The Tennis Court Oath: A Book of Poems

W.H. Auden (1907-1973)

Collected Longer Poems
Collected Shorter Poems

James Baldwin (1924-1987)

Notes of a Native Son
Giovanni's Room

Alison Bechdel (b. 1960)

Fun Home: A Family Tragicomic
Are You My Mother?: A Comic Drama

Bertolt Brecht (1898-1956)

Plays
Poems
Short Stories

William S. Burroughs (1914-1997)
Truman Capote (1924-1984)
Willa Cather (1873-1947)
Emily Dickinson (1830-1886)

various poetry collections

Bret Easton Ellis (b. 1964)
Allen Ginsberg (1926-1997)

Howl and Other Poems
Kaddish and Other Poems

Langston Hughes (1902-1967)

Five Plays
Something in Common and Other Stories

Juana Inés de la Cruz (1648-1695)

Sor Juana's Love Poems
The Three Secular Plays

Jack Kerouac (1922-1969)

Visions of Cody
The Road Novels

Audre Lorde (1934-1992)

From a Land Where Other People Live

Edna St. Vincent Millay (1892-1950)

A Few Figs from Thistles
Make Bright the Arrows

John Milton (1608-1647)
David Sedaris (b. 1956)
Maurice Sendak (1928-2012)

Where the Wild Things Are

Susan Sontag (1933-2004)

AIDS and its Metaphors
I, Etcetera

Gertrude Stein (1874-1946)

Tender Buttons
The Autobiography of Alice B. Toklas

Alice Walker (b. 1944)

The Color Purple
Everyday Use

Evelyn Waugh (1903-1966)
Walt Whitman (1819-1892)
Oscar Wilde (1854-1900)

The Picture of Dorian Gray
The Importance of Being Earnest

Virginia Woolf (1882-1941)

A Room of One's Own
Orlando
To the Lighthouse
Mrs. Dalloway
Banned Books Week: September 26-October 2, 2021
Stop by the Newburgh campus library for a display of banned/challenged books! Yes, even in 2021, many books are banned and/or challenged by school districts, parents, libraries, and other groups for various reasons. Check out BannedBooksWeek.org for lists and check out the Banned Books Week YouTube Channel for some short videos.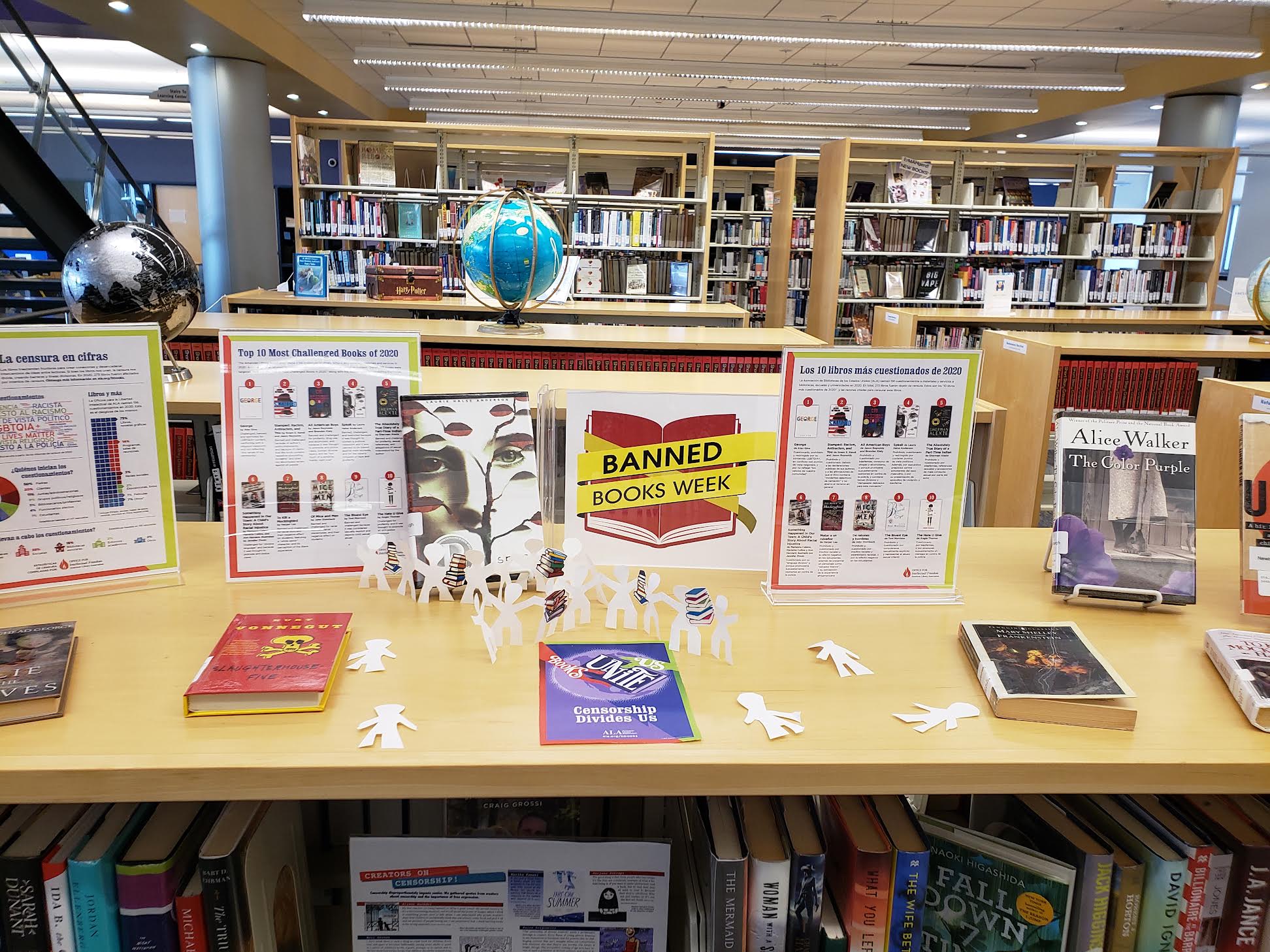 Some books you may recognize that have been challenged frequently since their publication (according to ALA.org):
The Great Gatsby by F. Scott Fitzgerald
The Catcher in the Rye by J.D. Salinger: Most recently challenged in 2009 by Big Sky High School in Missoula, MT
The Grapes of Wrath by John Steinbeck: Challenged in Greenville, SC schools in 1991 because the book uses the name of God and Jesus in a "vain and profane manner along with inappropriate sexual references."
To Kill a Mockingbird by Harper Lee: once for using the word "damn," and more recently for racially insensitive language
The Color Purple by Alice Walker
1984 by George Orwell: challenged in Florida because it

is "pro-communist and contained explicit sexual matter."

Of Mice and Men by John Steinbeck
Animal Farm by George Orwell
Several novels by Ernest Hemingway
Slaughterhouse-Five by Kurt Vonnegut: violence, language, sexually explicit content. In 2007, law enforcement even had to get involved in a MI high school to determine if the novel fell into the category of "distribution of sexually explicit materials to minors." The county prosecutor found, "

it is clear that the explicit passages illustrated a larger literary, artistic or political message and were not included solely to appeal to the prurient interests of minors,"

For a full list of instances and reasons that some of these classics have been banned, head over to the American Library Association.