Events and Workshops
Events and workshops are available for our TRiO students throughout the semester. If you wish to attend one of our workshops, please use our online workshop sign-up form.
We offer workshops through StudentLingo, SUNY Smart Track, and more!
trio events
Directions for Logging into StudentLingo:
Hello Students!
Welcome to the Wonderful World of Workshops brought to you by SUNY Orange TRIO and StudentLingo!
To begin, go to the StudentLingo website: studentlingo.com/sunyorange
This is our main login page. From here, fill out the necessary boxes (be sure to use your SUNY Orange email), click "I agree the Terms & Conditions' box and hit register!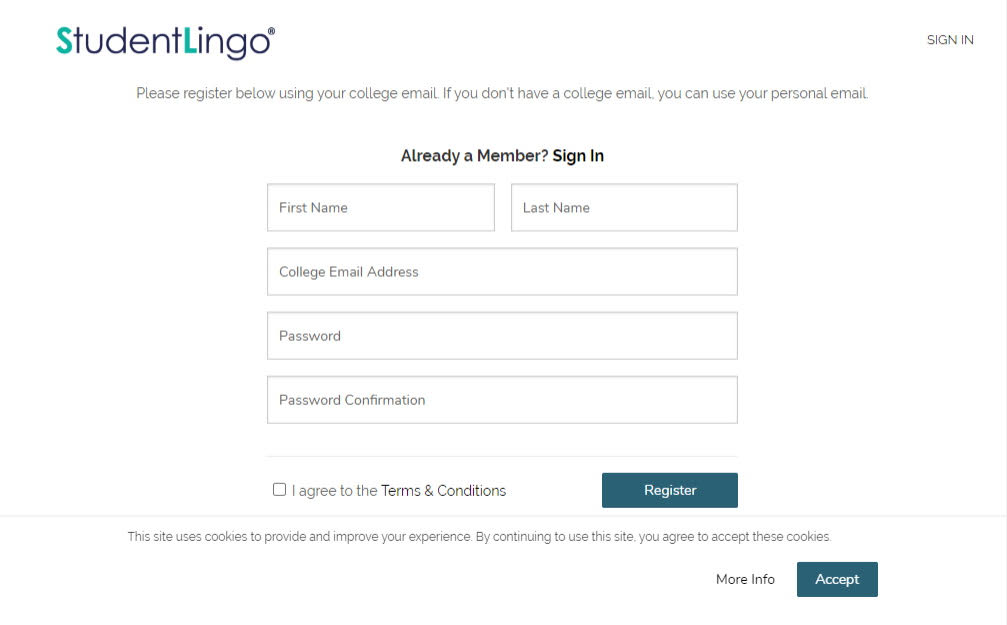 From there, you should be brought to a page that confirms you are a TRIO student.
Your next step is to go to the drop-down arrown on the right-hand side of the "Select a Response" box and click "yes". (if you have made it this far, just accept you are one of us now).
Your screen should look like this to move forward in the process. Click on "Save & Continue" for the next step.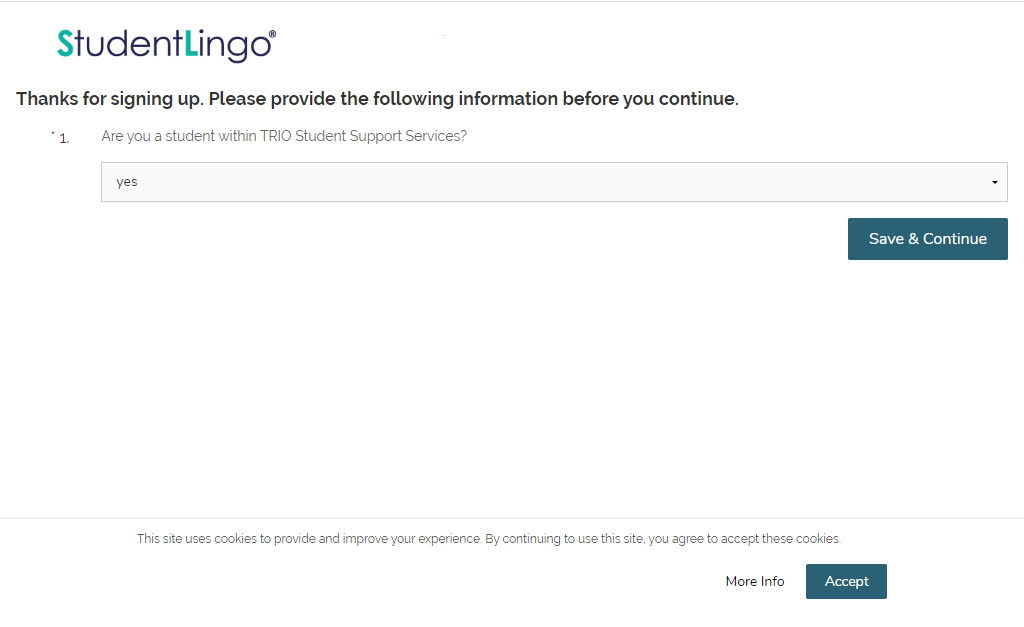 Welcome to your StudentLingo dashboard! Please hit the accept in the lower right-hand corner to allow for cookies (or "More Info" if you want to learn more, but from what I read, it is fine)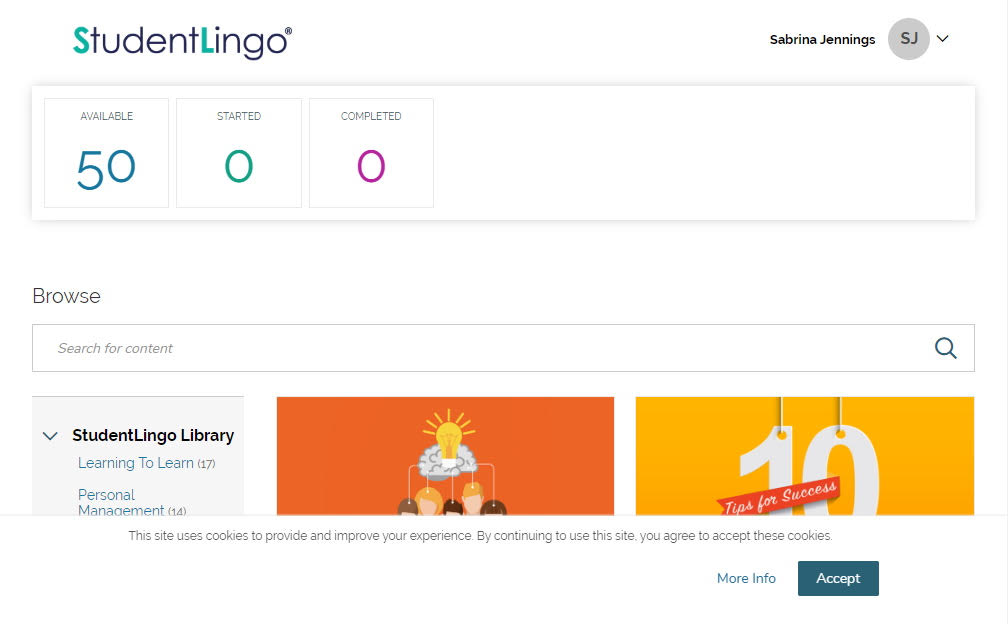 Please click around, explore, and get involved with the workshops that mean the most to you! We have a lot to choose from and we hope you find the resources you need from StudentLingo!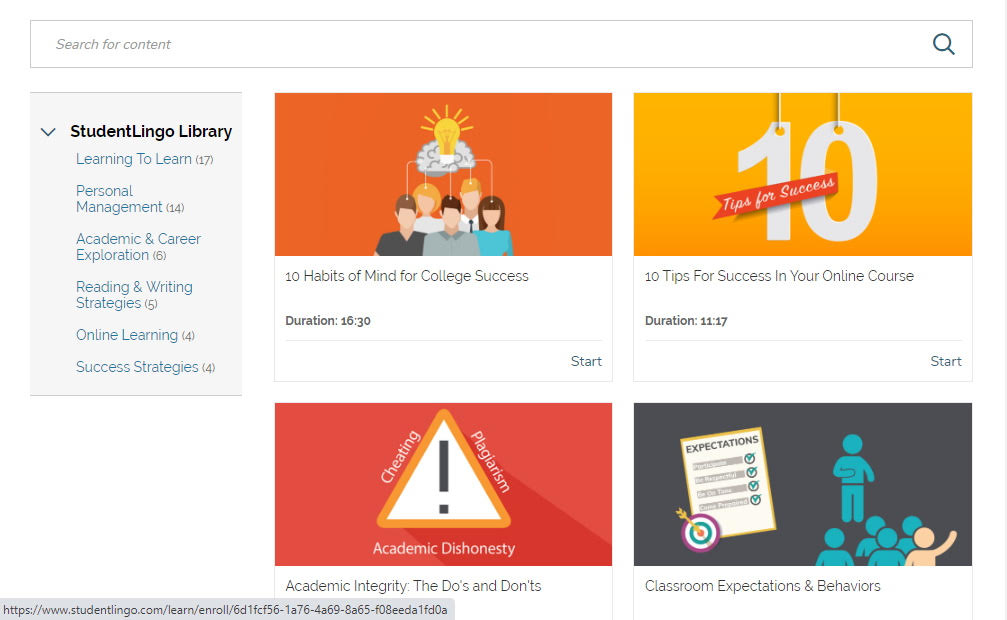 Of course, if you have any questions, please feel free to reach out to your loyal TRIO staff for guidance!
Directions for Logging into SUNY Smart Track:
SUNY Smart Track is your source for financial literacy workshops! To begin, visit our SUNY Smart Track Financial Literacy page and select "First time user? Create an account today!" (follow the red arrow)!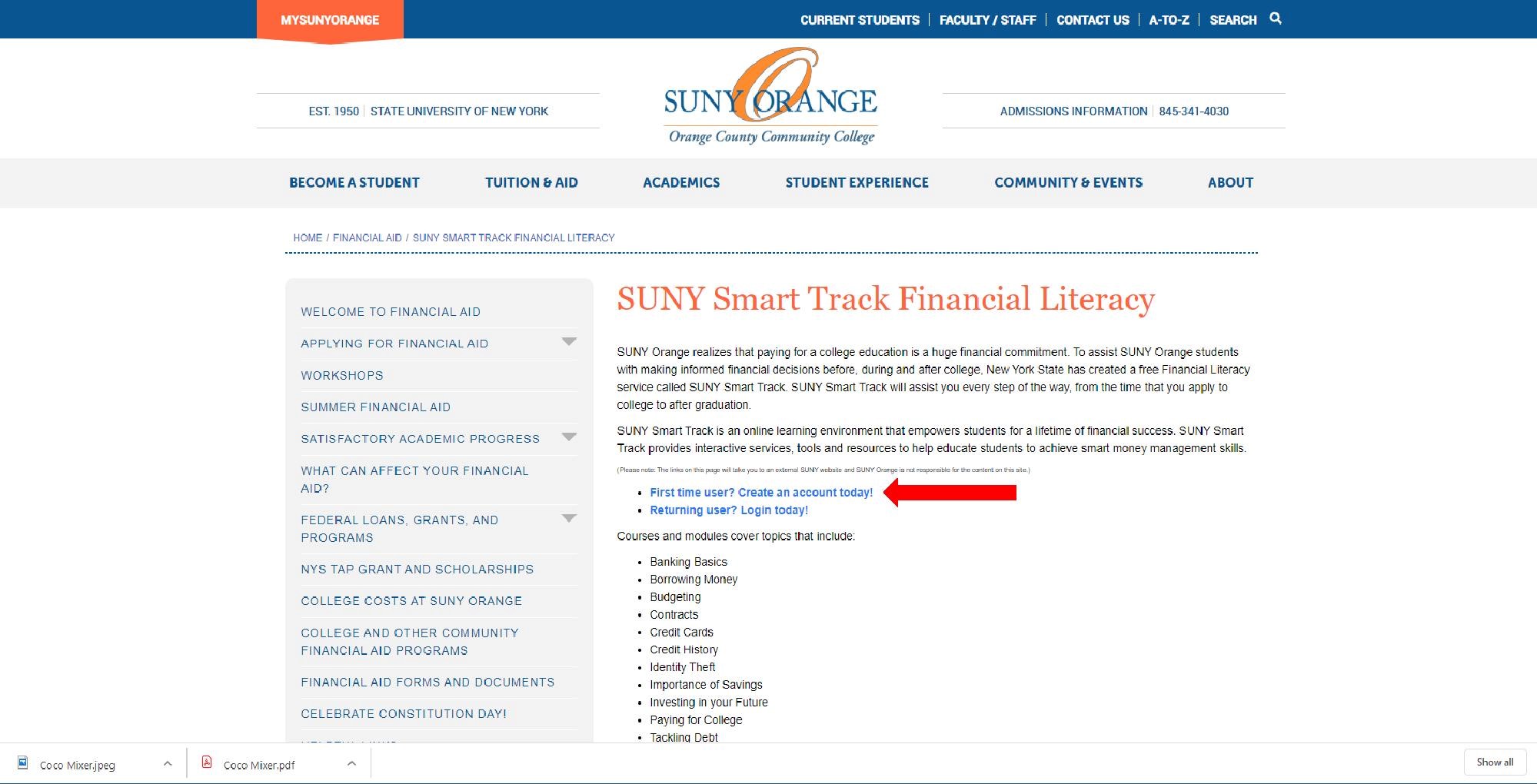 To continue, new users should click on the Sign up Now! link (follow the red arrow) to begin on your journey into financial competency!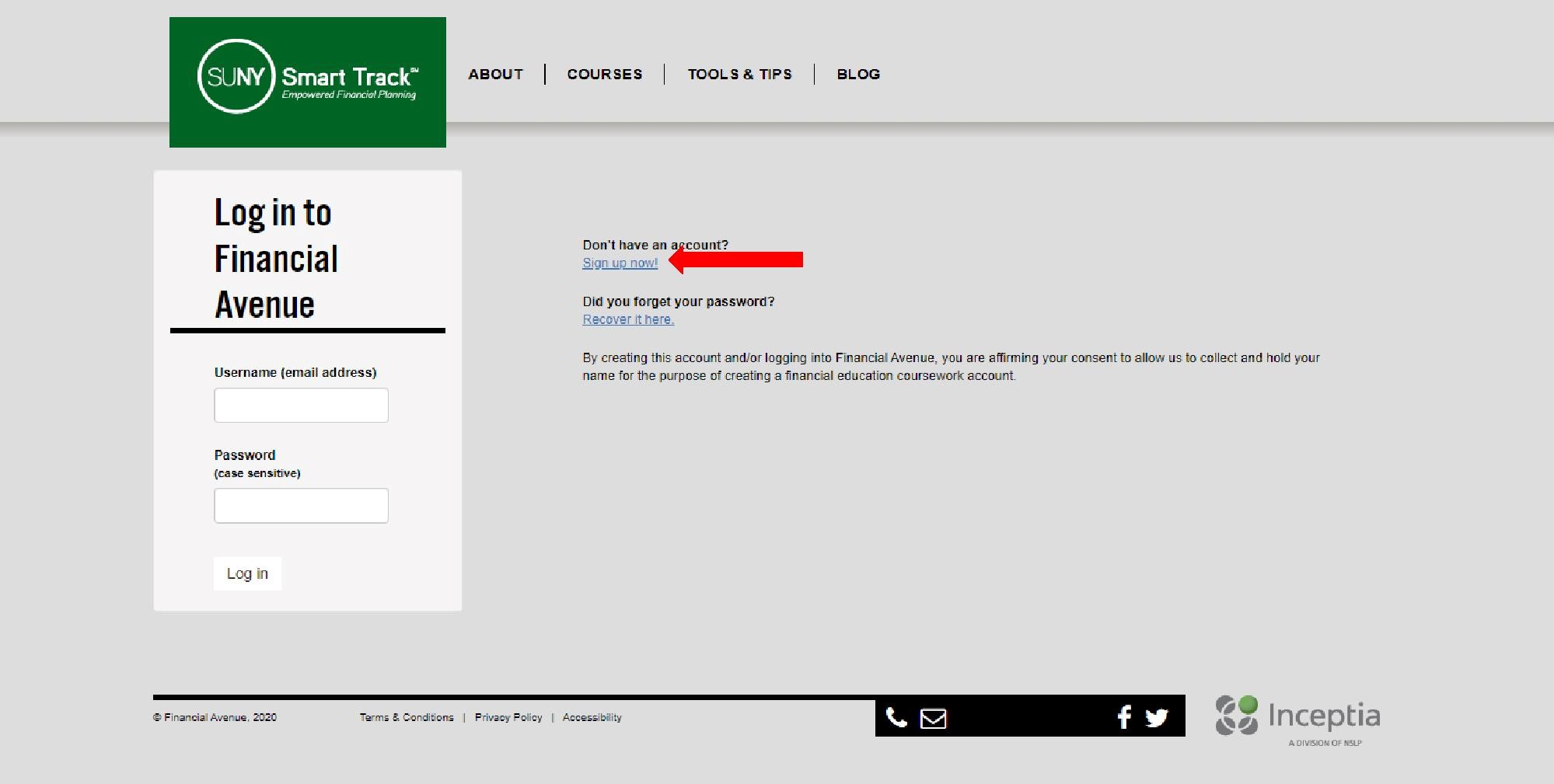 After clicking on the Sign Up now! link, you will be directed to the Complete Campus List page. Locate your institution to continue.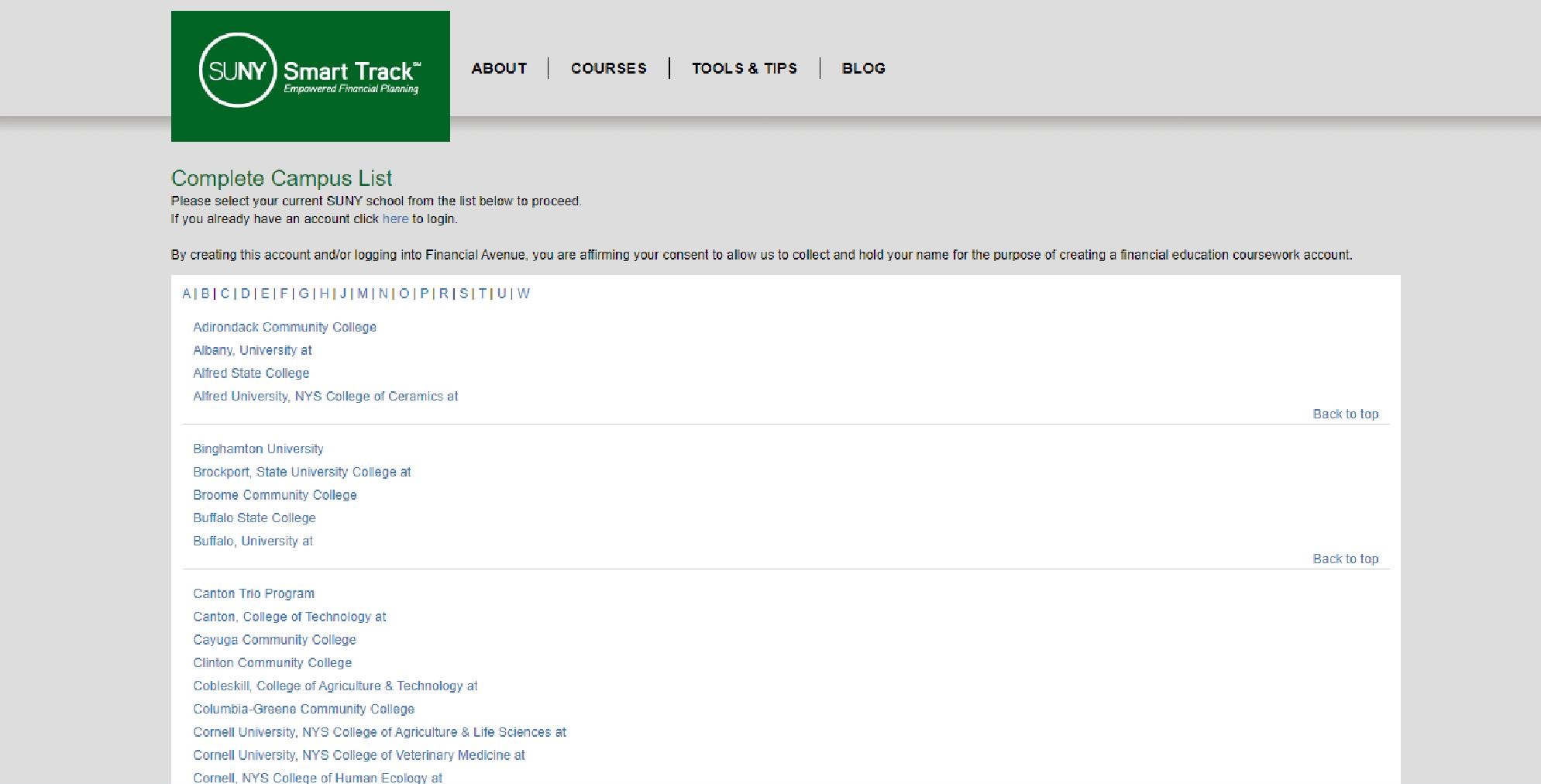 For our purposes, we will be clicking on the Orange County Community College (follow the red arrow) link to proceed with the sign up process. Clicking on this link will take you to the next step.

You have now been directed to the Complete Sign Up page. This is just the top half, you need to scroll down to complete this page.Fill in all the information required. be sure to use your SUNY Orange email for your username and also remember the username and password you enter for future sign ins!

After you scroll down, be sure to continue to complete all the required information and click Create my new account (follow the red arrow).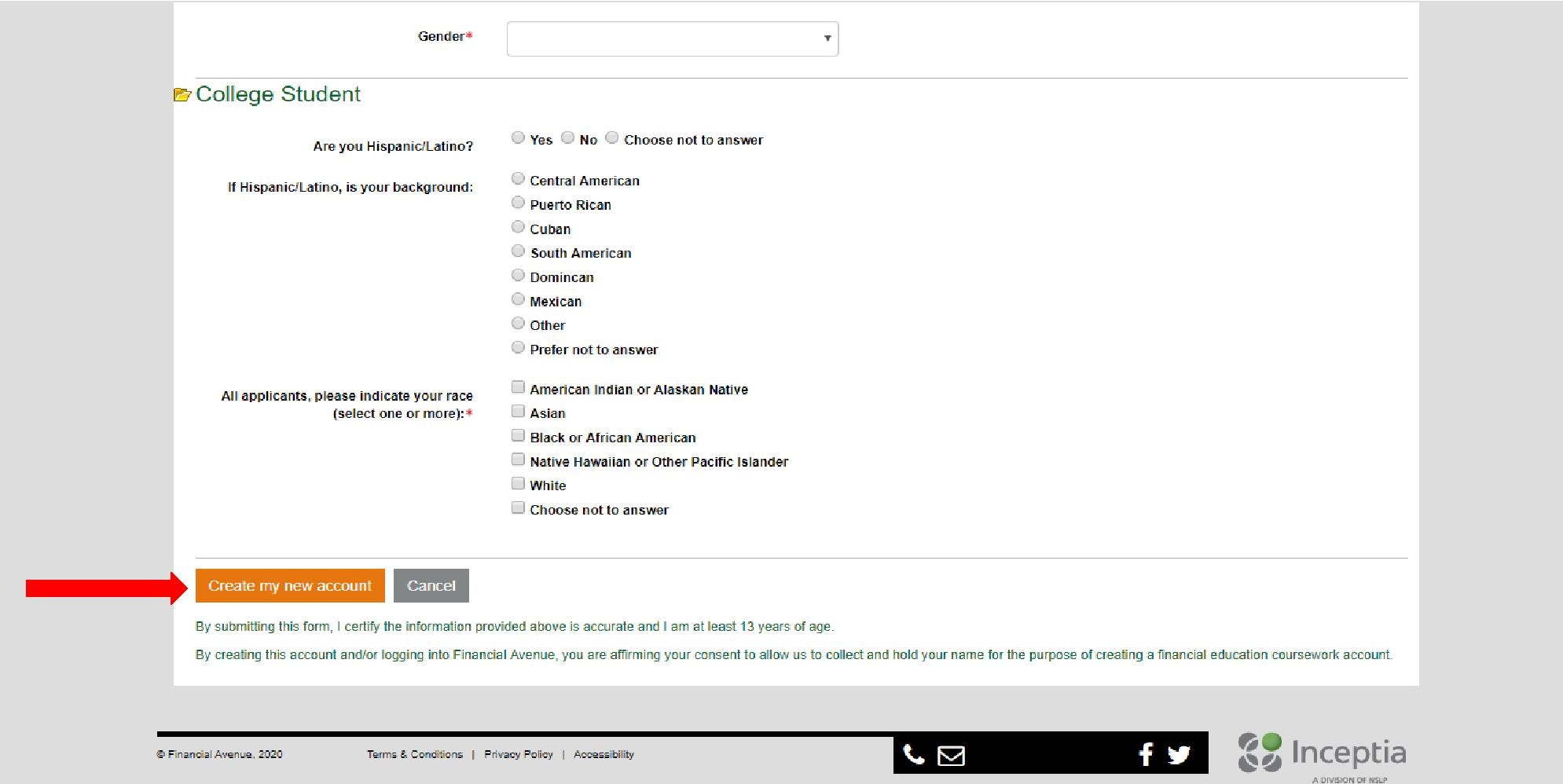 This your confirmation page. From here, click Continue (follow the red arrow) to be taken to the next step of the process.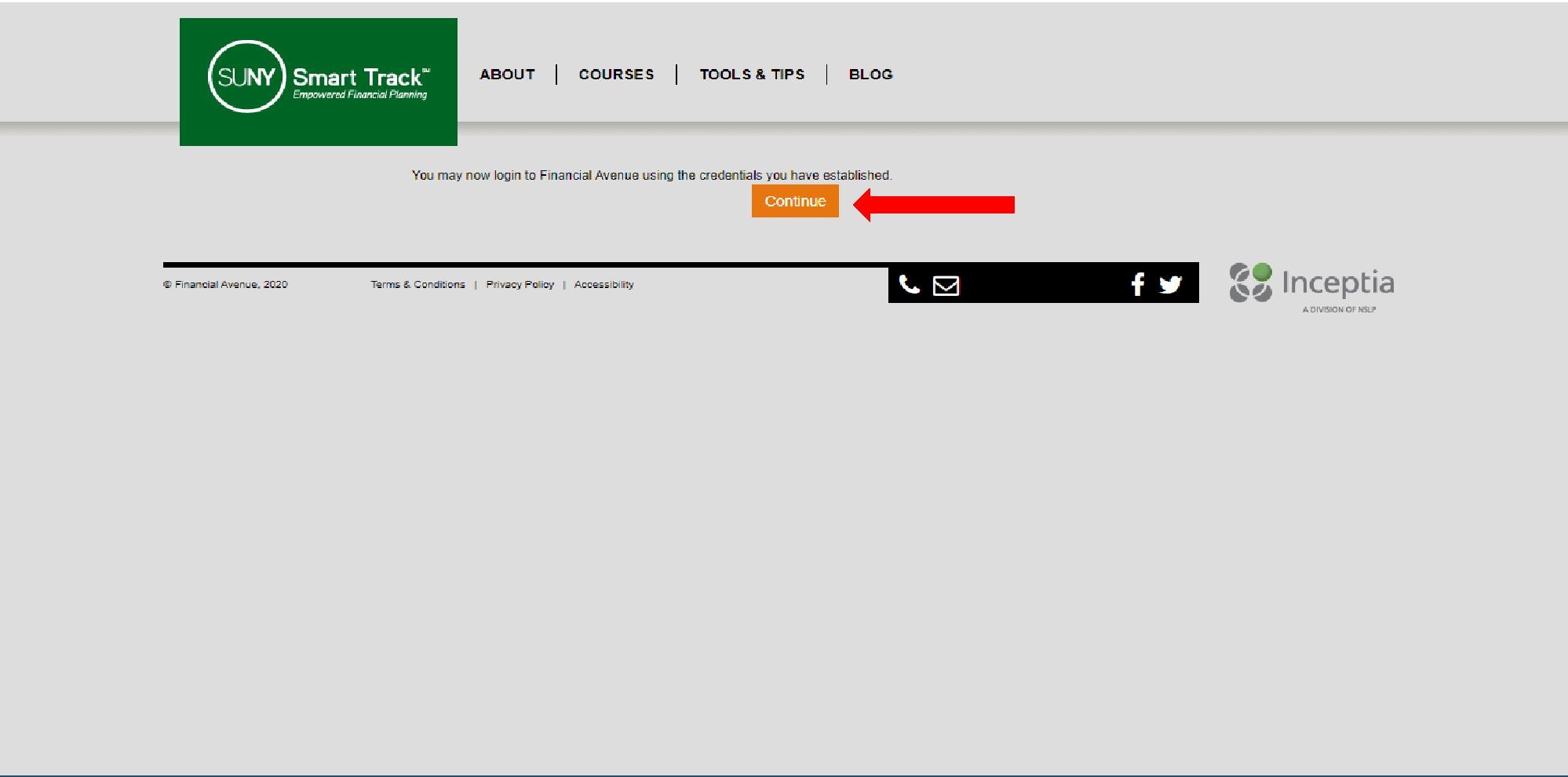 Welcome back to the log in page! Underneath Log in tho Financial Avenue, please provide your username (email address) and the Password (case sensitve) that you just created into the spaces provided and click Log in.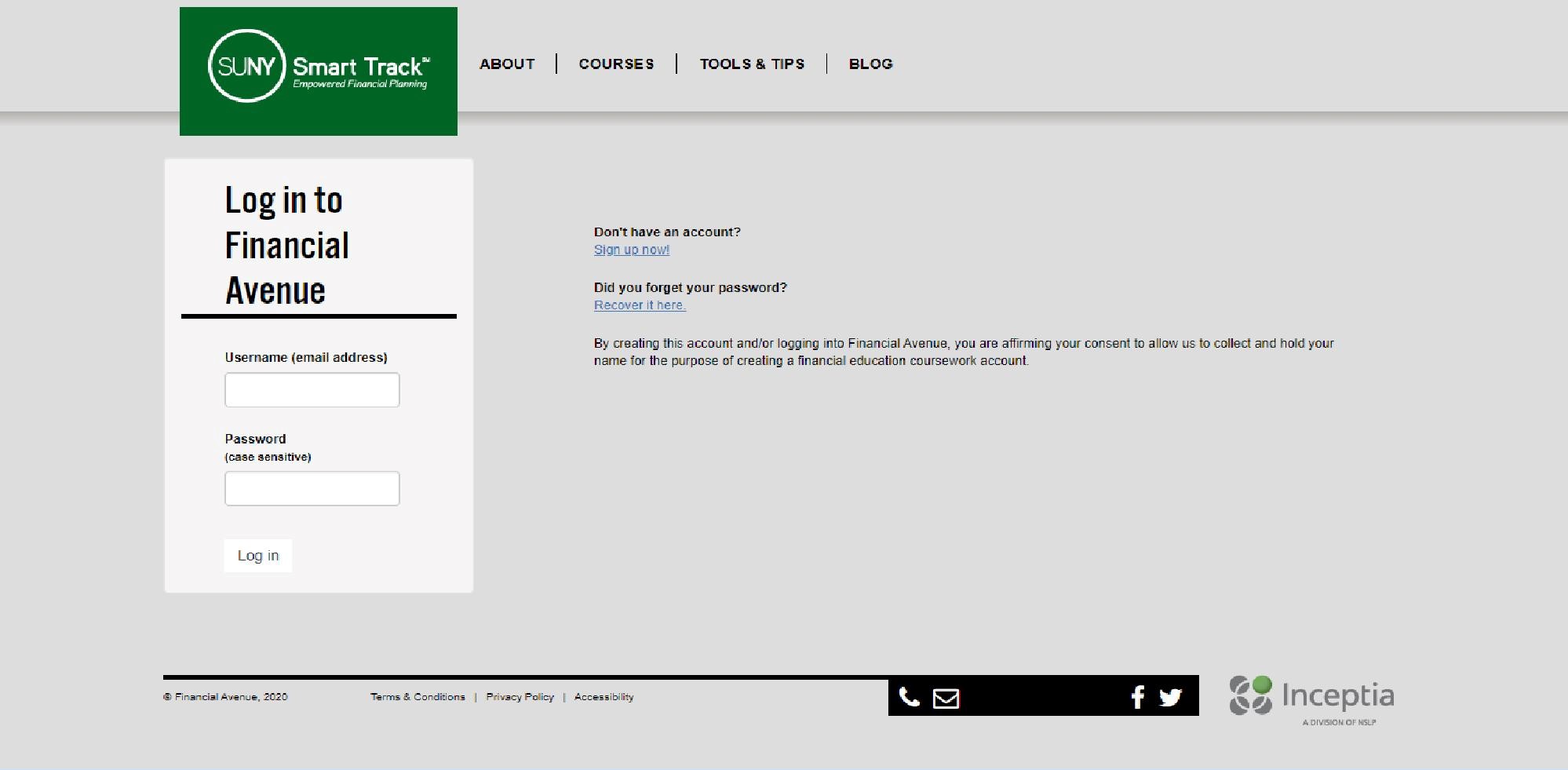 Congratulations! You have made it into SUNY Smart Track! Feel free to explore the sidebars that feature information on the Consumer Financial Protection Bureau, Learn More About The Excelsior Scholarship, take Courses and meet the Knowl! Good luck and if you have any questions, please contact the TRIO office!