Jean Carlos Cowan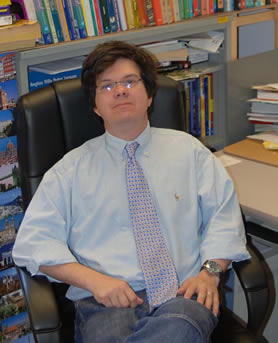 Dr. Jean Carlos Cowan, Professor, has been teaching at Orange County Community College since the year 2000. He was first a member of the English Department but in 2007 moved to the Global Studies Department. He has always considered teaching his true calling and vocation as well as a social commitment to the students and to the community. He considers a student-center approach the most productive and valuable. He teaches all levels of Spanish language and Literature, Latin American History and Migration.
Dr. Cowan was awarded a dual PhD from the SUNY Albany in Spanish Literature and Latin American History and Politics from LACS (Latino American and Caribbean Studies Department) in 2006. His dissertation Internal Displacement to the City of Medellin a Global and Transnational Approach was an original research project that has recently been considered for publication by the Center of Immigration Studies at the University of California. In addition, he has done other research work: The refugee crisis of Colombians in Ecuador and Panama also research about Latino Migration to the United States and Brazilian Migration. He also writes political and romantic poetry in Spanish and Portuguese.
Dr. Cowan has given many lectures at colleges and universities in Latin America and the United States. Also, He has been working as an Affiliate Professor in Latin American and Caribbean Studies at University of Connecticut since 2001.
Jean Carlos Cowan, Ph.D.
Professor, Global Studies
SUNY Orange
Hudson Hall 114, Tower 217
845-341-4706 / 9093