Kidaya Ntoko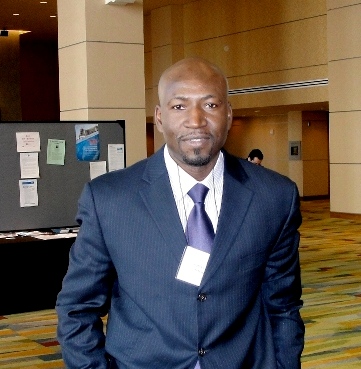 Kidaya Didier Ntoko is an Assistant Professor in the Global Studies Department at SUNY Orange County Community College. Prior to Orange County Community College, Dr. Ntoko taught graduate and undergraduate level courses in economics at several colleges throughout the New York metropolitan area.
Dr. Ntoko completed his Ph.D. in Economics at The New School for Social Research, his Masters(Economics) at City College, of City University of New York, his undergraduate studies in Business and Economics at Bernard Baruch College (CUNY), and his Associates degree in Liberal and Arts at Borough of Manhattan Community College (CUNY). His research interests lie in the area of Economics of Development, Inequality, Poverty, and Political Economy.
As a recent PhD graduate (2011), he has maintained an avid interest on research. His dissertation has been published by Proquest, and recently he had submitted Infrastructure Quality and Governance in the Democratic Republic of Congo for publication, which is still reviewed. For the past 3 years he has kept himself updated with the cutting edge techniques in his field through his constant participation in conferences and workshops as either a discussant or presenter. For him, both are equally important. Discussing someone else article/book/paper allows him to learn new ideas and techniques. While presenting his own work allows him to hear the constructive criticism of his fellow economic colleagues.
Kidaya Didier Ntoko was born in Zaire (actual Democratic Republic of Congo). He shortly lived in Athens (Greece), he grew up between Zaire (DRC), Paris and Poitiers (France) where he attended high-school.
In his spare-time, Kidaya enjoys playing and watching soccer, non-fiction, and enjoying good food. Kidaya lives in tandem between Middletown (Downtown) and New York City.
Hudson Hall, 114F
845-341-4395
Kidaya.Ntoko@sunyorange.edu