Editing a Web Page with Direct Edit
Using the Direct Edit Link
The easiest way to edit a specific web page using OU Campus is to use the direct edit link found on almost every web page in the SUNY Orange site. With the direct edit link, you can navigate to the web page you want to edit using your web browser and then click on the link to open the page in OU Campus for editing.
Locating the Direct Edit Link
The direct edit link is all the way at the bottom of almost every page on the college website. Scroll down to the bottom of the page and look for the copyright symbol: ©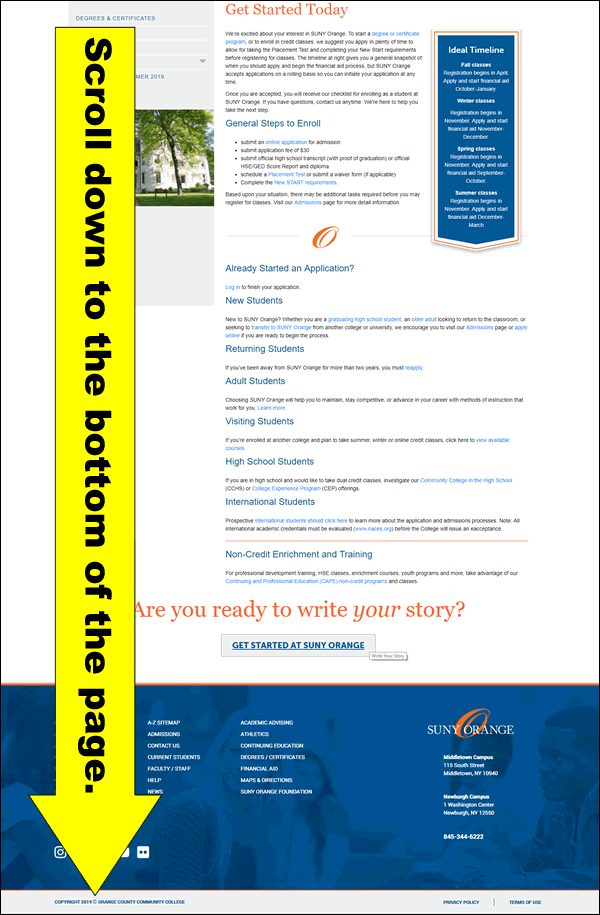 Look for the text Copyright 2019 © Orange County Community College. The copyright symbol itself (©) is the link. Click on it to open the web page you are viewing in the OU Campus editing interface. A close up of the location of the direct edit link is shown below.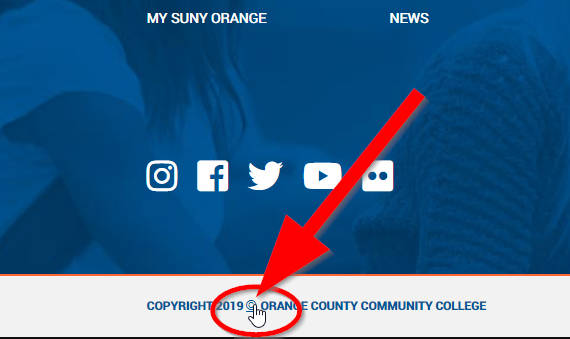 If you are signed on to MySUNYOrange (SUNY Orange single-sign-on), you will be taken directly to the web page in OU Campus in editing mode. If you are not signed on, you will see the MySUNYOrange sign-on page and you will have to sign in before you will see the page in OU Campus.
If you click on a direct edit link on a page which your OU Campus account doesn't give you the access to edit, you will see this error message: "You do not have the proper permissions to read this page."