Global Initiative: Africa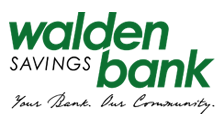 Proudly Sponsored by Walden Savings Bank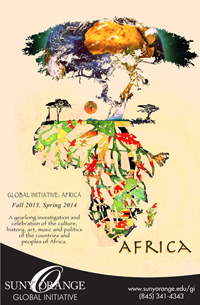 Welcome to the home page for Global Initiative: Africa.
This is the fifth in our yearly cycle of events around a common theme or region. In the past, we've done GI on Latin America, Sustainability, Asia and Global Health!

MISSION STATEMENT:
Fall 2013, Spring 2014

A yearlong investigation and celebration of the culture, history, art, music, and politics of the countries and people of Africa.

Global Initiative: Africa will run on the academic year beginning in the fall 2013 semester, and finishing at the end of spring 2014 semester in May. Make sure you check out our link to upcoming events.

We want to stress how Global Initiative is a true partnership between our college community and the greater Hudson Valley. We welcome anyone to our campuses in Middletown and Newburgh to attend our events, or, if you have some relevant theme on Africa, please propose an event for us.
We will explore in depth the history, culture, politics, music and social issues throughout Africa. We intend both to educate you on the great successes of the continent in the post-colonial era, as well as taking a long, hard look at the problems that it's over one billion residents currently confront.
Come with us on this exciting journey.
Paul Basinski, Global Studies chair and coordinator of Global Initiative: Africa, greets Dr. Richard Hull of New York University before his talk on October 9.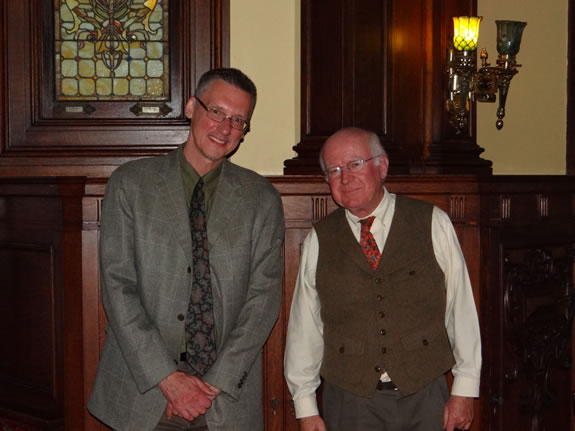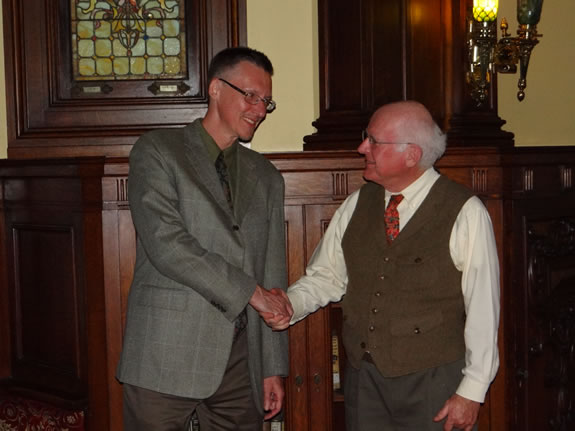 Announcements
Winning Student, CARL ARCILESI, is presented $250 by Global Initiative for his Africa poster Present are: Paul Basinski, Department of Global Studies Chair, Joe Litow, his instructor, and Linda Fedrizzi-Williams, Arts and Communication Department Chair.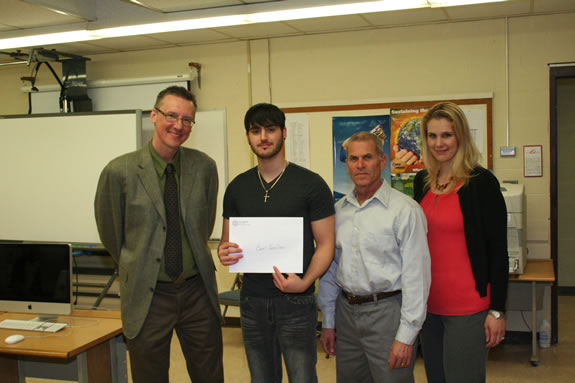 Africa Kickoff
OPENING NIGHT PICTURES:
Local Middletown business, Umbrella of Grace (Nigeria):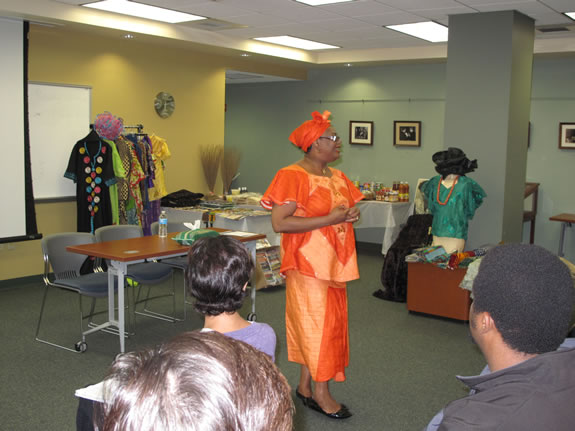 Slide show from Dr. Elizabeth White, Business Department (Tanzania):