Global Initiative: Water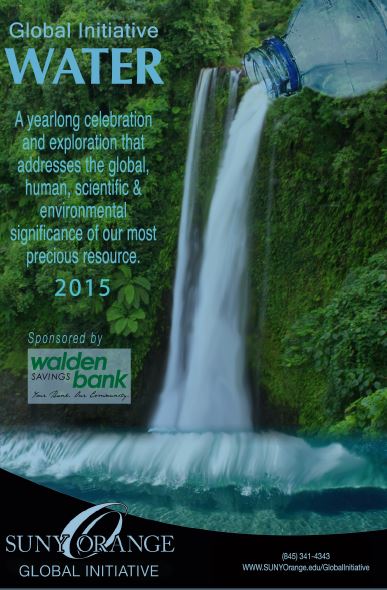 Welcome to another series of Global Initiative programs!
Global Initiative has been featuring faculty from the college-- and speakers throughout the region-- to highlight important topics like sustainability, or to focus on other countries and peoples from Latin America, to Asia and Africa. This year our theme is Water. Our mission statement is:
A yearlong celebration and exploration that addresses the global, human, scientific and environmental significance of our most precious resource.
We hope you'll accompany us on this journey of intellectual investigation and cultural celebration throughout calendar year 2015. Our programming begins with a kick-off event on February 3, 2015 in our new Rowley Center on the Middletown campus, and continues in the spring and fall terms of our academic year. Please consult our calendar of events for more information.
Fundamentally, we hope to explore the importance of water to all our lives from both a natural and social scientific perspective. You can learn more on the topic from our experts-- or just have fun at Earth day events-- on both our Middletown and Newburgh campuses. Make Global Initiative a part of your year, whether you're a student, faculty, staff our community member. All events are open to the general public.
Events are generously sponsored by Walden Savings Bank.
Let's learn together!