Student Clubs
Student Political Awareness Club

SPAC is a student led club with political discussions, debates, trips to Washington D. C, voter registration drives, and other fun things. For more information, contact Matt Drury or Professor Paul Basniski.
---
Civil War Club
For those interested in the history of the War of the Rebellion. Trips, lectures, and other activities occur throughout the semester. For more information, contact Prof. Heidi A. Weber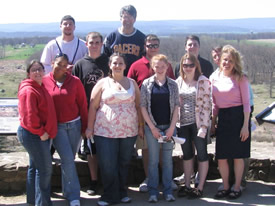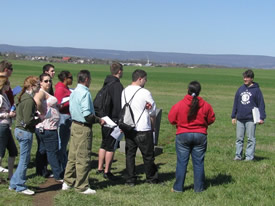 Low-Tech Collective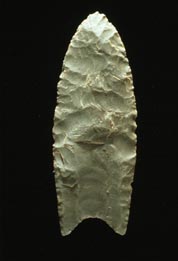 The Low-Tech Collective (LTC) seeks to encourage interest, learning and experience in ancient technologies such as flaked stone, ground stone, and ceramics. Artifacts made from these technologies are some of the most frequently encountered by archaeologists and were essential components to many past people's cultural traditions. The LTC's mission is to provide members who have an interest in archaeology and ancient lifeways with opportunities to learn about and actually produce these tools.
Our current project focuses on making flaked stone tools (flint knapping). In the Spring of 2009, we plan to hold workshops with expert stone tool makers, have practical geology seminars about stone material that is best suited to flaking and collect raw material from the Hudson Valley.
LTC activities occur roughly once a month in both Fall and Spring semesters. If you are interested, please contact Dr. Cory Harris.
Click here for a description of past events.
Young Democrats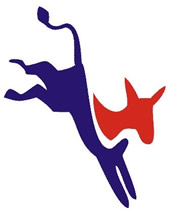 Young Democrats is an officially recognized SUNY Orange student club. Come out and learn about and meet local, state and national leaders. Get involved in party politics and make a difference. Recent events have included voter registration drives, an election night watch party, visits to Hyde Park to the home and presidential museum of Franklin Roosevelt, and an upcoming trip to the Barack Obama presidential inauguration. For more information, contact Prof. Paul Basinski.