In Brightspace...
All SUNY schools are in the process of migrating to a new Learning Management System - Brightspace. SUNY Orange began this pilot in the Spring and several Summer 2022 courses will be delivered using the Brightspace platform.
To log in to Brightspace, first sign in to the MySUNYOrange portal with your usual credentials.
On the portal home page, click on the "Brightspace" icon (under the Blackboard icon)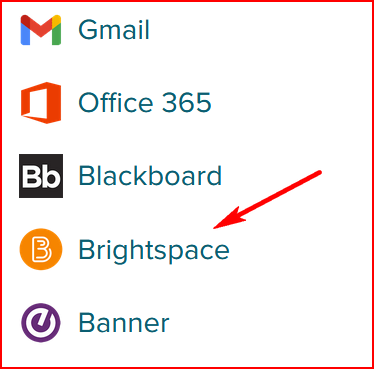 From the Brightspace Home Page, you will see the courses in which you are enrolled.
Click on the course name to enter the course.