Department Activities
Collaborative Project with Cornell Cooperative Extension's Master Gardeners Program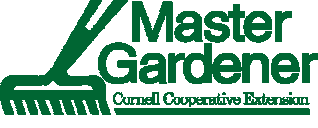 Phase One - Woodland Garden:
This native woodland environment which will contain a meandering path, and rustic benches is currently underway. Plants will include: Dutchman's Breeches, Columbine, Violet, Jack-in-the-Pulpit, Spring Beauty, Trout Lily, Indian Pipe, Trailing Arbutus, and several varieties of ferns.
Phase Two - Xerophyte garden:
This area will be dedicated to drought resistant plants such as Bicknell's sedge, Sweet fern, Spotted geranium and Hairy beardtongue.
Phase Three - Bird and Butterfly Garden
Look forward to lots of seasonal color in this are area which will feature a wide variety of sun loving perennials meant to attract butterflies and provide shelter and food for our winged friends. Bee balm, Cardinal flower, Milkweed, Coreopsis, Asters and Irises will be among the plantings.
Phase Four - Pond/Wetland Area
Phase Five - Medicinal Garden
$$$ DONATIONS $$$
To help support the Educational Garden Project, donations may be sent to the Orange County Community College Foundation. (Please indicate "Educational Garden Project" in memo line).
For more information please contact:
Monty Vacura
Biology Instructor
(845) 341-4281
monty.vacura@sunyorange.edu

Michele Paradies
Garden Project Coordinator
(845) 341-4276
michele.paradies@sunyorange.edu
SUNY Orange Sustainability Committee:
Learn what you can do to help make SUNY Orange a "GREEN" college. The Biology Club and the Sustainability Committee would like to invite all students to get involved in this global effort at the College. SUNY Orange has gone Green! Be part of the solution to positively impact the our planet's future.