Veterans' Club
SUNY Orange Chapter of Student Veterans of America
Meets every two weeks via Zoom on Fridays from 1 pm to 2 pm.
Upcoming Club Events
Check our events calendar below for more upcoming events. A Memorial Day Remembrance is planned for Friday, May 14 at 2 p.m.
veterans events
Past Club Events
Food Giveaway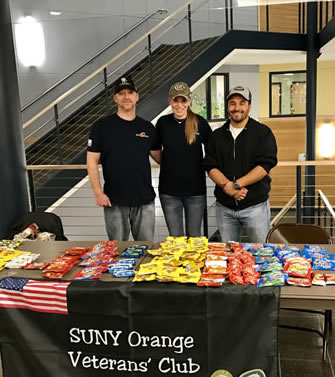 2nd Annual Memorial Day Wreath Laying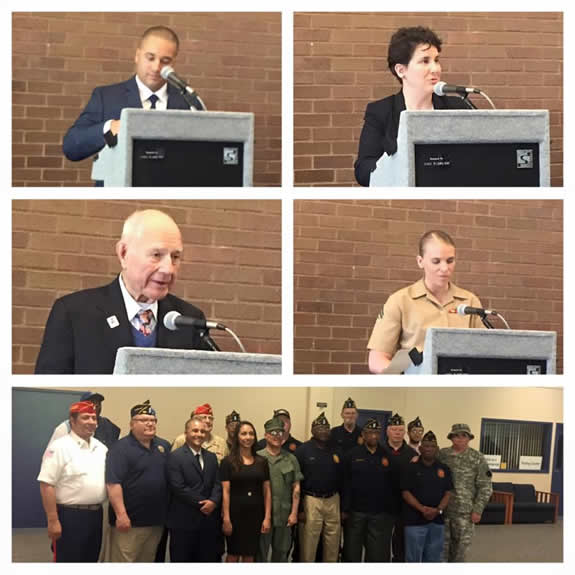 Clockwise from top left: Club President, Ricky Maldonado; SUNY Orange President, Dr. Young; Club Vice President, Katelyn Scott, local Americal Legion Post, with club Secretary Adriana Rodriguez; Retired Lt. Colonel and Senator Bill Larkin.
Club Trip to Army game at West Point
Club Club Casino Night Fundraiser for the Wounded Warrior Project