Admissions Ambassador Program
Are you enthusiastic about attending SUNY Orange?
Do you enjoy helping others and making a difference?
Would you like to develop your leadership and communication skills?
If you answered YES to any of these questions, then the Admissions Ambassador program might be a great fit for you!
The purpose of the program is to provide prospective students and their families with valuable insight and information regarding the academic programs and co-curricular activities we offer here at SUNY Orange.
Benefits of Being a Student Ambassador:
Professional Experience
Leadership Skills
Communication Skills
Specific Responsibilities include:
Lead informative, dynamic campus tours
Serve as a greeter and facilitator at admissions events
Share valuable experience about the SUNY Orange experience in a variety of ways.
Participate in a service project that benefits the local community
Assist the admissions office with vital administrative tasks including data entry, event registration, and making outgoing phone calls.
Admissions Ambassadors will be asked to participate in the programs listed below throughout the academic year:
Open House
General Information Sessions
Spend the Day Programs
Incoming Student Day


Interested in the Admissions Ambassador position?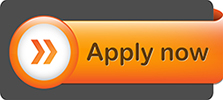 Students who are selected for the Ambassador program will be required to participate in a mandatory training session.